Boesch hopes to stand out amid Reds' crowded outfield
Injuries, recent struggles have newcomer fighting for roster spot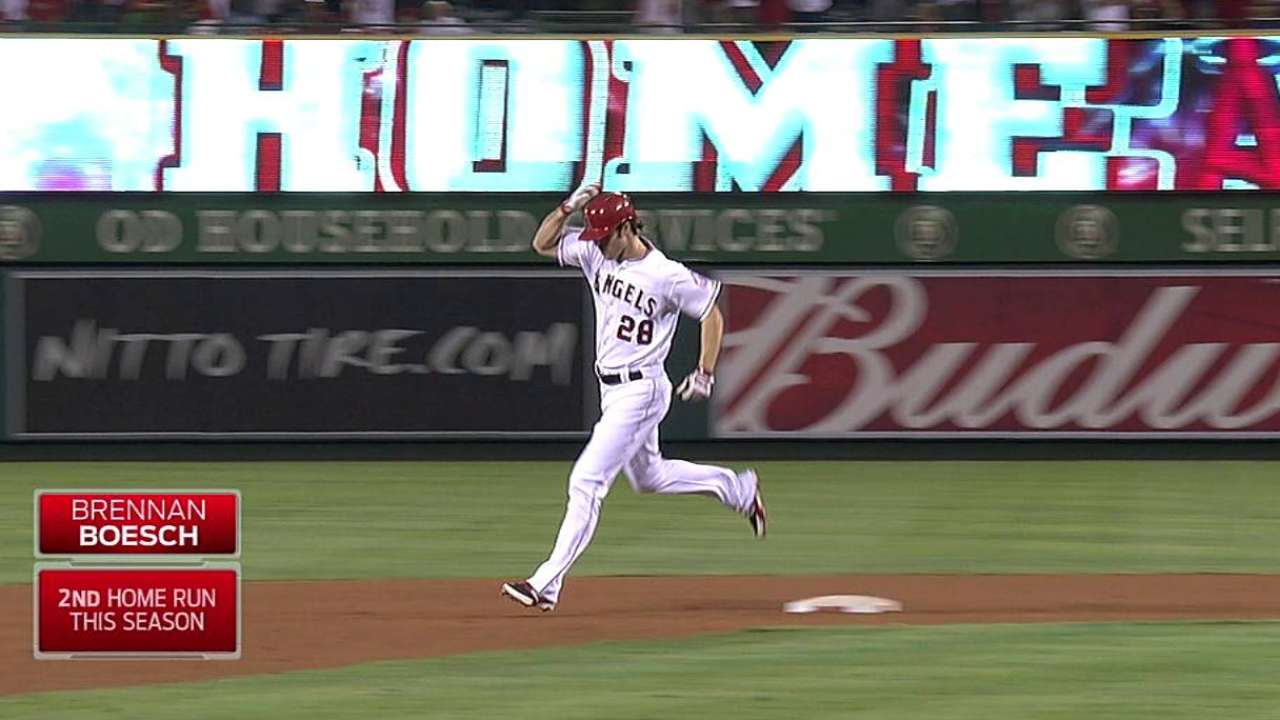 GOODYEAR, Ariz. -- The Reds have a crowded outfield situation on their hands, and whittling down the backups won't be an easy task for manager Bryan Price.
Newly acquired Brennan Boesch is hoping to make Price's decision especially tough this spring -- though Boesch wouldn't go so far as to call the outfield battle a "competition."
"I only care about the competition against the pitcher, and that's really as basic as I keep it," said Boesch, who signed a Minor League deal with Cincinnati in November. "You aren't competing against other players. We're all on the same side here. We're all wearing Red jerseys. Let the chips fall where they may."
Marlon Byrd, Billy Hamilton and Jay Bruce slot into the three starting roles in the Reds' outfield right now. Behind them, Skip Schumaker and Kristopher Negron offer versatility, while Jason Bourgeois brings plenty of speed. All three of them are on the 40-man roster. Boesch is not.
With the Angels' Triple-A affiliate last season, Boesch tore apart Minor League pitching to the tune of a .332 average and 25 homers. But in 75 at-bats for the Angels at the big league level, he hit just .187 with four extra-base hits.
Boesch's best season came in 2011, when he hit .283 with a .799 OPS. But he has since struggled with injuries. After the '11 season, Boesch had surgery to repair a torn ligament in his right hand, and in '13, he battled oblique trouble and was released by both the Tigers and Yankees.
"I learned a lot, I had a lot of adversity," Boesch said. "Everyone goes through adversity. The biggest thing would be just trying to hit a high daily standard, and knowing that what I have is enough."
Price said Boesch will man all three outfield spots, as well as first base this spring -- a position he has never played professionally. As far as where Boesch fits on the roster, Price noted "he certainly can help us," possibly as a lefty-hitting power threat off the bench.
"We already know he's a terrific player," Price said. "He kind of got banged up and lost his way a little bit, but I think he feels -- and we feel -- that he's back on top of his game, and maybe his best days are ahead of him."
• Sean Marshall, who recently had a setback in his recovery from shoulder surgery, had a day off Thursday and resumed his throwing program Friday. He still hasn't been cleared to throw from a mound. Instead, he's been tossing -- both long and short -- from flat ground.
"He's not in a situation where he's going back to square one," Price said. "His arm is strong, he's got a very strong shoulder. It looks like the trainers have done a good job getting the range of motion back where it should be."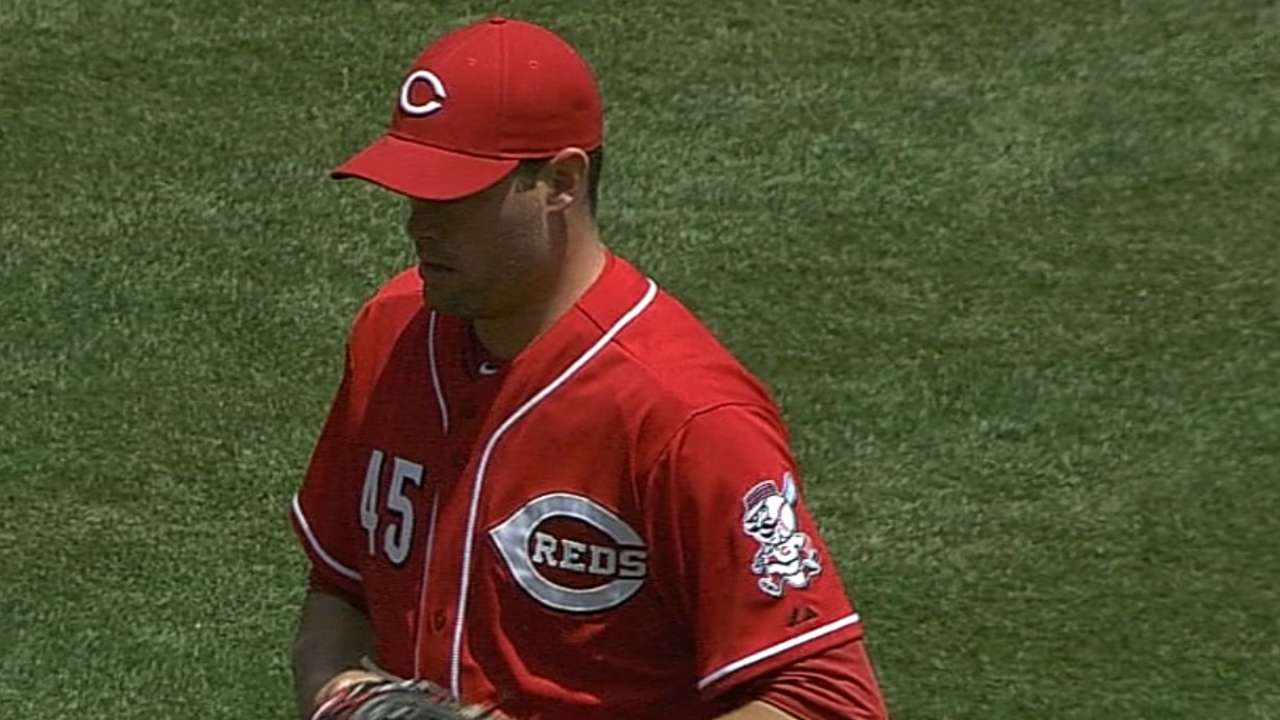 • The Reds filled the final two spots in their first five-man rotation of Spring Training. Anthony DeSclafani will start March 4 against the Indians and Tony Cingrani will start March 6 vs. the Cubs.
With those additions, the Reds' Spring Training rotation currently looks like this:
March 3 vs. Indians: Jason Marquis
March 4 at Indians: DeSclafani
March 5 vs. Indians: Johnny Cueto
March 6 at Cubs: Cingrani
March 7 at Royals: Mike Leake
AJ Cassavell is a reporter for MLB.com. Follow him on Twitter @ajcassavell. This story was not subject to the approval of Major League Baseball or its clubs.