Fredi excited about Braves' improved farm system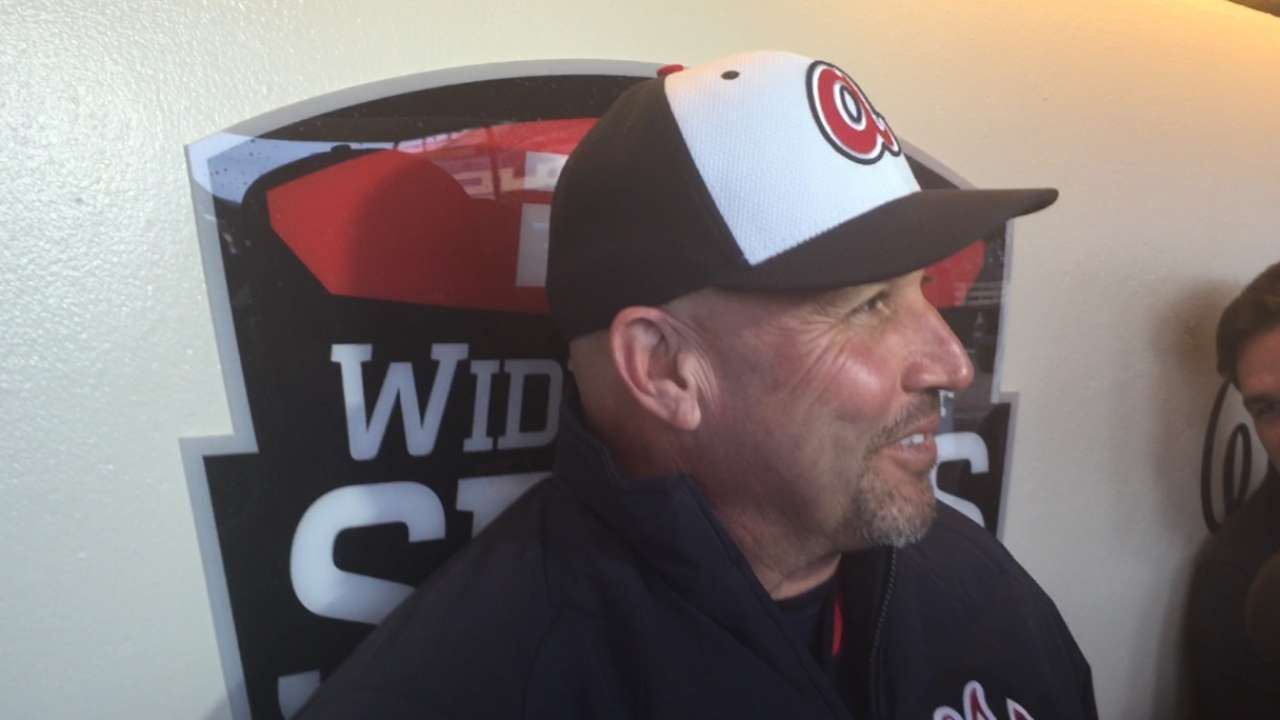 LAKE BUENA VISTA, Fla. -- As Braves manager Fredi Gonzalez has watched Jose Peraza, Mike Foltynewicz, Rio Ruiz and some of his other top prospects during the early days of Spring Training, he has gained a better understanding of why the Braves' Minor League system went from being much maligned to highly respected during the hectic offseason.
"All of a sudden you have prospects coming in and you say, 'Wow, that's a big difference in talent than last year,'" Gonzalez said.
Gonzalez is getting his first look at Ruiz, Foltynewicz, Tyrell Jenkins, and Manny Banuelos, who all joined MLB.com's Top 20 Braves prospects list after being acquired via trades completed this past winter. These past few days have also afforded Atlanta's skipper his first chance to see Peraza, the 20-year-old fleet-footed second baseman who established himself as the club's top prospect last year.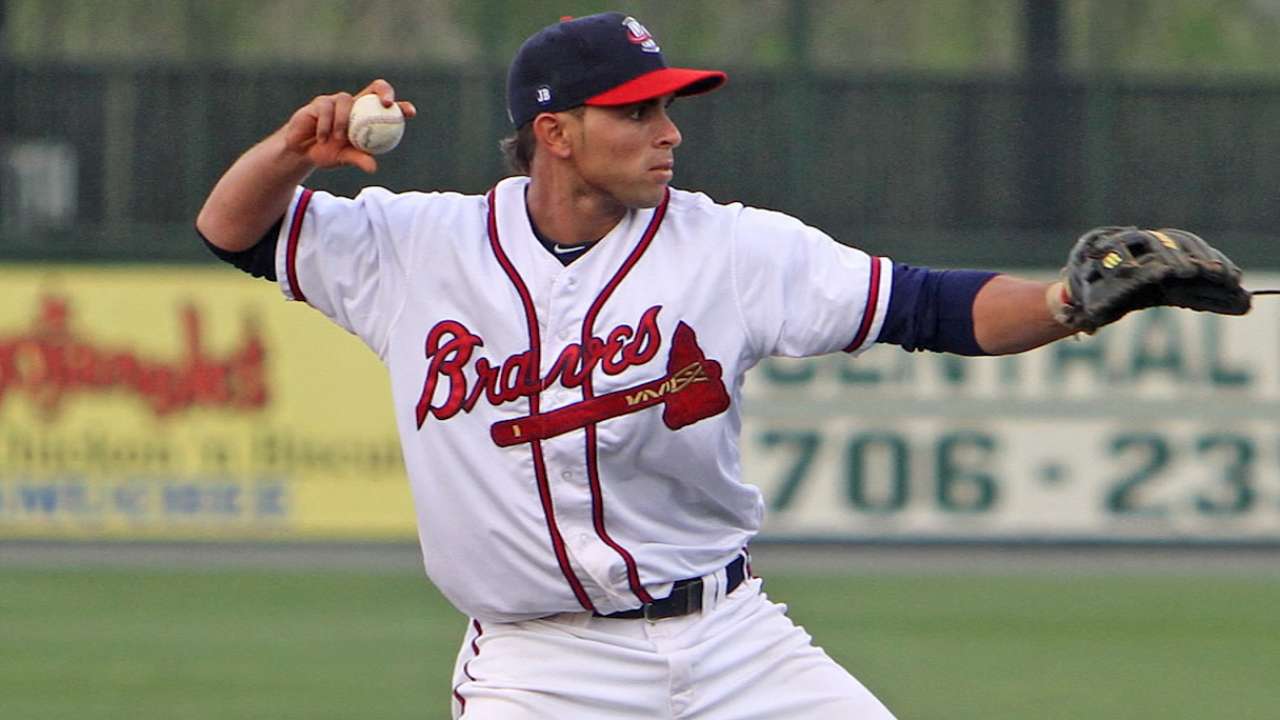 After the workouts his club completed on Thursday and Friday, Gonzalez indicated he is holding out slim hope that the club opts to place Peraza on the Opening Day roster. But at the same time, he understands it is much more realistic to expect that the young infielder will first get at least a couple of extra months of seasoning at the Minor League level before being deemed ready.
While Foltynewicz and Banuelos are experiencing their first Braves camp with the hope of beginning the season as Atlanta's fifth starting pitcher, Jenkins is attempting to show he might be just a year away from becoming a starting pitcher at the Major League level.
Some of the less-heralded prospects like non-roster invitees Johan Camargo and Daniel Castro have also already made an impression on Gonzalez.
After Camargo flashed his shortstop skills during a recent round of infield practice, Gonzalez playfully asked his Gold Glove shortstop, Andrelton Simmons, "Do you have an outfield glove?"
"You see guys and you say, 'Wow, there's some good stuff happening here,'" Gonzalez said.
Mark Bowman is a reporter for MLB.com. This story was not subject to the approval of Major League Baseball or its clubs.