Kohn keeping Hamilton in his thoughts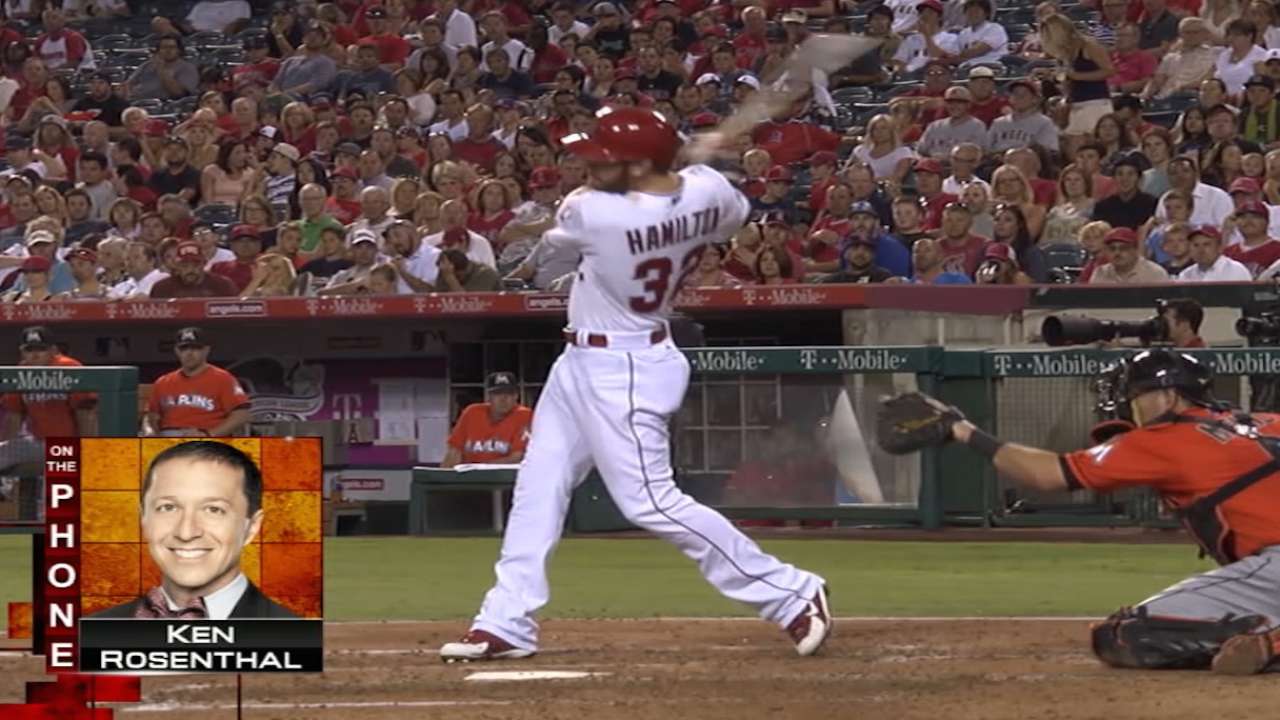 LAKE BUENA VISTA, Fla. -- As Braves reliever Michael Kohn has spent the past couple of days digesting reports that have suggested Josh Hamilton might have had a drug relapse that could lead to a suspension, he has kept his focus on his former Angels teammate's long-term well being.
"It's one of those things where I'm praying for him and his family," Kohn said. "He's such a good guy and such a good teammate. You hate to see things like that happen. But I think he did the admirable thing of coming out and basically saying he was at fault and he needs help. That's a huge step for him. I wish him the best in getting help and with his recovery."
Hamilton, who was suspended as a Minor Leaguer from 2004-06 because of issues related to cocaine and alcohol, met with Major League Baseball officials on Wednesday. CBSSports.com reported the meeting was scheduled after the veteran outfielder admitted he had a drug relapse this past winter.
While Kohn is well aware of the many off-the-field struggles Hamilton has experienced over the past decade, he also had the pleasure of sharing a clubhouse with him each of the past two seasons with the Angels.
"He was just a great teammate to me," Kohn said. "It's sad to see what has happened. A healthy Josh Hamilton, besides Mike Trout, is probably the most gifted player you'll ever see. I just wish him the best. I think whatever happens, baseball is the last issue for him. To get help and all of that stuff is first and foremost for him."
Mark Bowman is a reporter for MLB.com. This story was not subject to the approval of Major League Baseball or its clubs.