Best of Fantasy411 Twitter chat with Fred Zinkie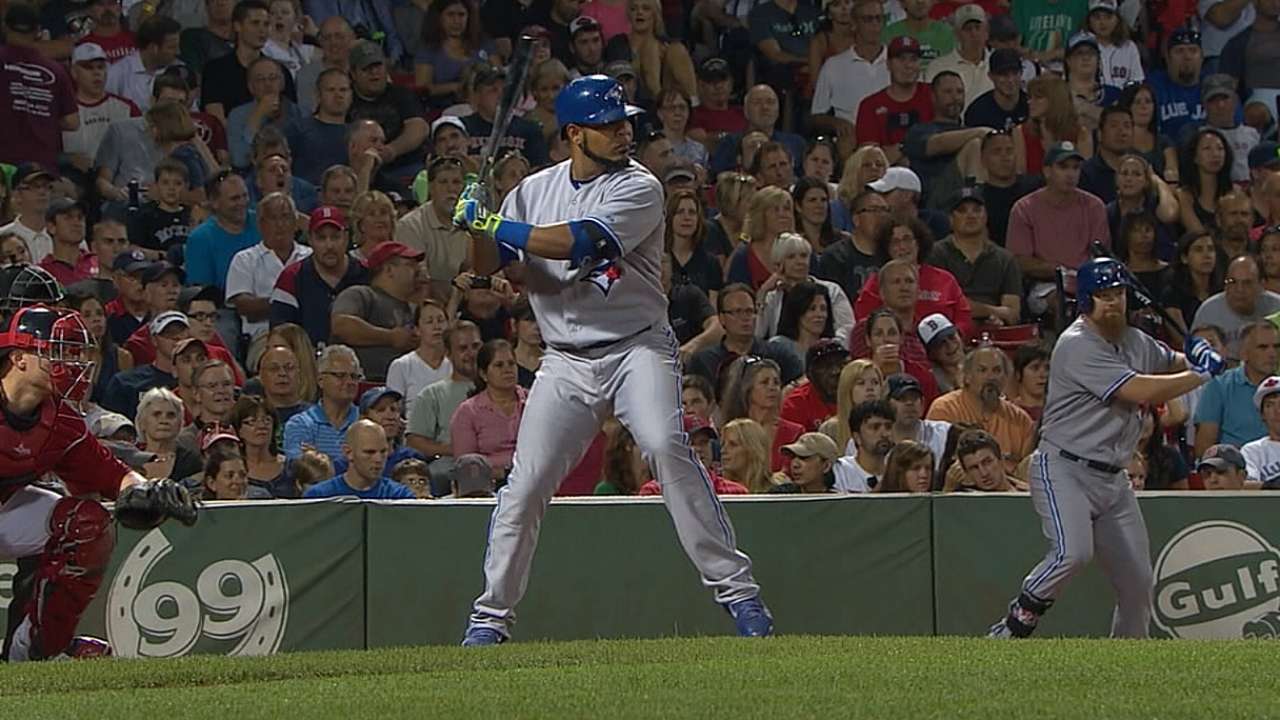 MLB.com fantasy guru Fred Zinkie fielded questions from fans during a live Twitter chat at @Fantasy411 on Friday. To learn from someone who's been there and won that, check out the chat transcript below and the @Fantasy411 Twitter handle, MLB.com's Player Preview. Questions and answers have been edited for clarity.
Q: @ESPNGraziano: With a $260 cap, pick three between Clayton Kershaw for $37, Andrew McCutchen for $37, Edwin Encarnacion for $21, Nolan Arenado for $3 and Kolten Wong for $1.
A: Encarnacion, Arenado and McCutchen.
Q: @chizzay: What is your general outlook on Bryce Harper this year?
A: He should be much better, but let someone else pay for stud status for now.
Q: @blanconino78: How much of a hit do Nelson Cruz's numbers take at Safeco Field? Worse than the trio (Justin Upton, Matt Kemp, Wil Myers) with the Padres?
A: Expect 30-32 home runs. They all take a hit.
Q: @mitchanderson15: What do you expect from Victor Martinez this year?
A: Close to a full season. I'm not that worried at this point.
Q: @SpiritofBronson: Are you buying into Mark Teixeira's gluten-free diet? He sure seems confident that a 30-homer, 100-RBI year is possible.
A: Not yet. He still has to deal with shifts.
Q: @Fbaseballguru: What are your realistic projections for Yasmany Tomas this season?
A: 20 home runs with a .260 batting average.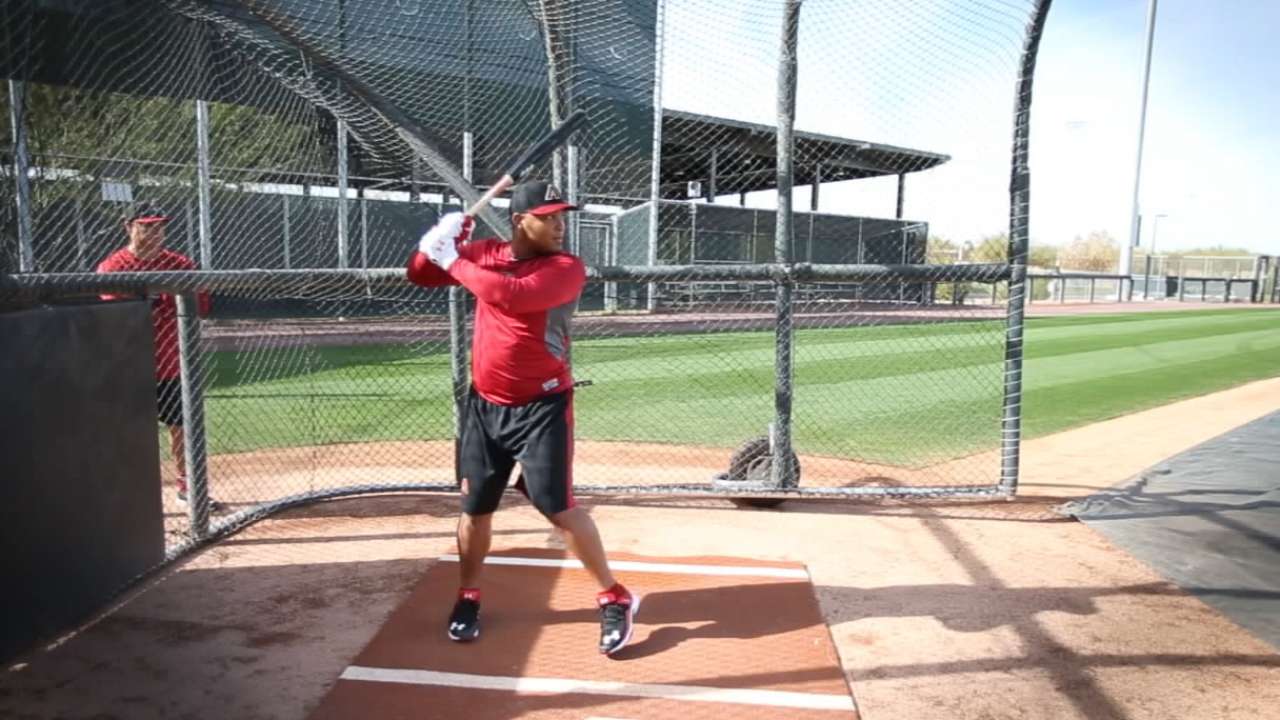 Q: @SpiritofBronson: Cody Allen, Steve Cishek or Drew Storen?
A: Cishek. He is safe and skilled. And he's on an improving team.
Q: @SpiritofBronson: Who will have a more valuable head-to-head league fantasy season: Marcus Semien, Chase Headley or Xander Bogaerts? I'm looking for a bargain third baseman.
A: Take Headley, but the other two are fine sleepers.
Q: @ward2245: Do you think Chris Davis will have a bounceback season?
A: A bit of a bounceback. But don't expect 2013.
Q: @Grayson_R93: Matt Kemp or Ryan Braun?
A: Braun. He could warrant a late second-round pick.
Q: @SportsTalk420: @fantasy411 Who are the top-three pitchers who have the best chance of becoming legit fantasy aces this year?
A: Alex Cobb, Jordan Zimmermann and Tyson Ross.
Q: @charliemidnite: How will the Red Sox outfield jam be fixed? Who goes where?
A: Mookie Betts, unfortunately, could be odd-man out.
Q: @Grayson_R93: Hanley Ramirez (as an OF) or Ryan Braun?
A: Ramirez. He has terrific upside in Boston if he can get 500 at-bats.
Q: @JeremyTiermini: Do you foresee a rebound for Shin-Soo Choo?
A: Yes, I do. He could be at least 85-90 percent of his old level.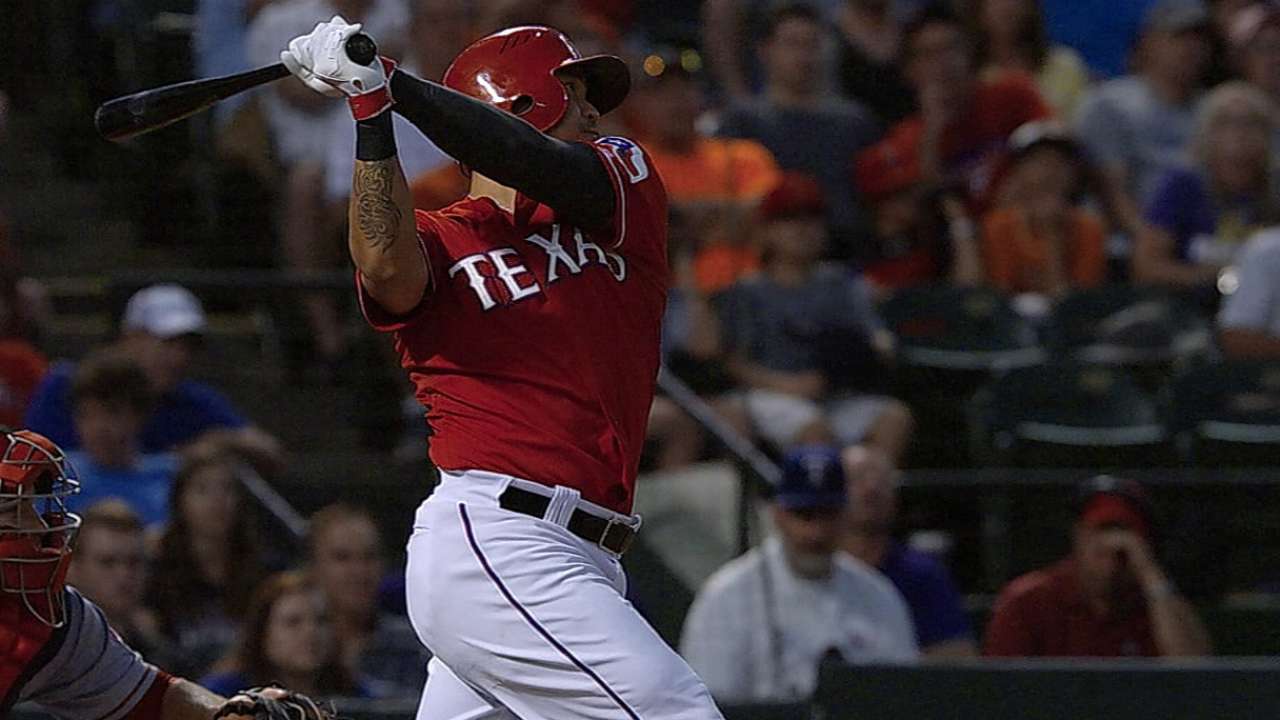 Q: @BScott1121: Can James Paxton be a top-30 starter this year?
A: Possibly, but more likely in 2016 or 2017.
Q: @ConnHawk: How much regression will Todd Frazier have? Can he put up same or similar counting stats as 2014?
A: Some regression. Maybe 20-25 homers, 15 steals.
Q: @King_Fantasy: With no specific needs, who has more potential in a dynasty league: Yasmany Tomas or Jose Peraza?
A: Peraza for the long term. Tomas for 2015.
Q: @KyleEdwards17: Does Jake Odorizzi take a step forward this year?
A: He should have a great strikeout rate. But he will need to work deeper into games.
Q: @TheReal_Ankur: Can you rank Lance Lynn, Doug Fister, Mat Latos and Garrett Richards in a standard head-to-head league?
A: Richards, Latos, Fister, Lynn.
Q: @MrSmith955: Starling Marte or Corey Dickerson in a dynasty league?
A: Tough call! Marte, because Dickerson could eventually lose value if he leaves Colorado.
Q: @Schreib17: Who has a better fantasy year: Marcus Stroman or Kevin Gausman?
A: Stroman should be much better.
Q: @deckholm: Who would you rather have in 2015: Prince Fielder or Joey Votto? What about in a dynasty league?
A: Fielder for 2015, Votto in a dynasty league.
Q: @blanconino78: Is Yasmany Tomas going to have any impact this year?
A: He should be a useful mixed-league third baseman. He has solid power.
Q: @Waxpacks: Jacob deGrom or Carlos Carrasco in 2015-16?
A: They are very similar. I give a narrow edge to deGrom. The National League is more forgiving.
Q: @einstein2u: Alex Wood or Alex Cobb?
A: Cobb. He's a nice No. 2 starter in mixed leagues.
Q: @MaxyJprime: Will Marco Gonzales make enough of an impact this year to warrant drafting?
A: Not in mixed leagues. Maybe late in NL-only leagues, if you have a large bench.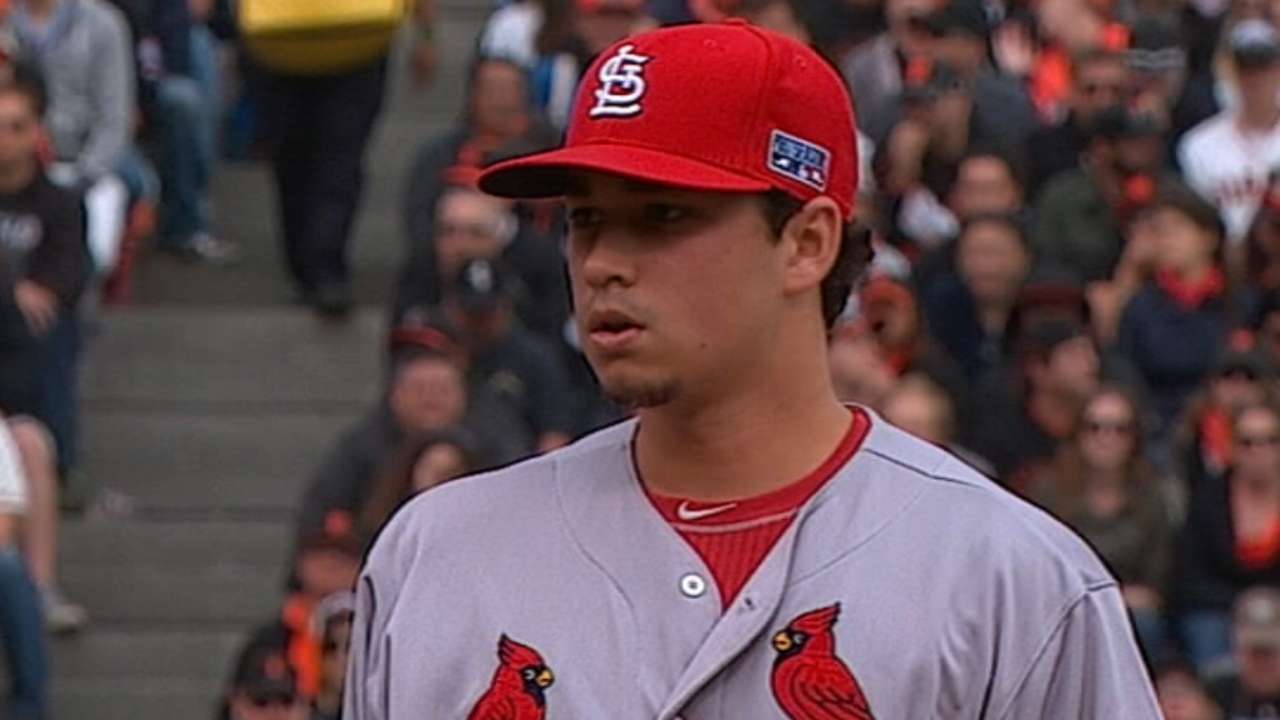 Q: @pompomgrl: Should you save a spot on your roster in a keeper league for a player who is on the disabled list?
A: Yes, if the player is a possible star.
Q: @TalentedRotoKid: David Price or Stephen Strasburg?
A: Strasburg, but it is very close. Price could be great in contract year.
Q: @SamuelGorski: For an MLB.com fantasy league in which you take entire team's pitching staff, what is your top five for 2015?
A: Nationals, Dodgers, Mariners, Angels, Mets.
Q: @met_jet1: What do you think of Mike Zunino?
A: He's a low-end No. 2 catcher. He could hit 17-20 homers, but with a .210-.230 batting average.
Q: @jmitchem: Michael Pineda or Scott Kazmir?
A: Very even. Take the upside and try Pineda.
Q: @chizzay: How about a late-round stash; any lucrative players?
A: Drew Hutchison.
Q: @ReverendAdam2: Who would you keep: Felix Hernandez or Chris Sale?
A: Hernandez. He has such a long track record of elite production.
Q: @Fbaseballguru: What are your thoughts on Joc Pederson this year? Is he a better option than Brett Lawrie at utility?
A: He has exciting upside. Yes over Lawrie.
Q: @shawnpmcd: Would you rather have Hanley Ramirez or Jose Reyes as a shortstop for a head-to-head points league?
A: Ramirez. His move to left field may keep him in the lineup.
Fred Zinkie is a Fantasy writer for MLB.com. This story was not subject to the approval of Major League Baseball or its clubs.