Mattingly in early planning stages as BP gets underway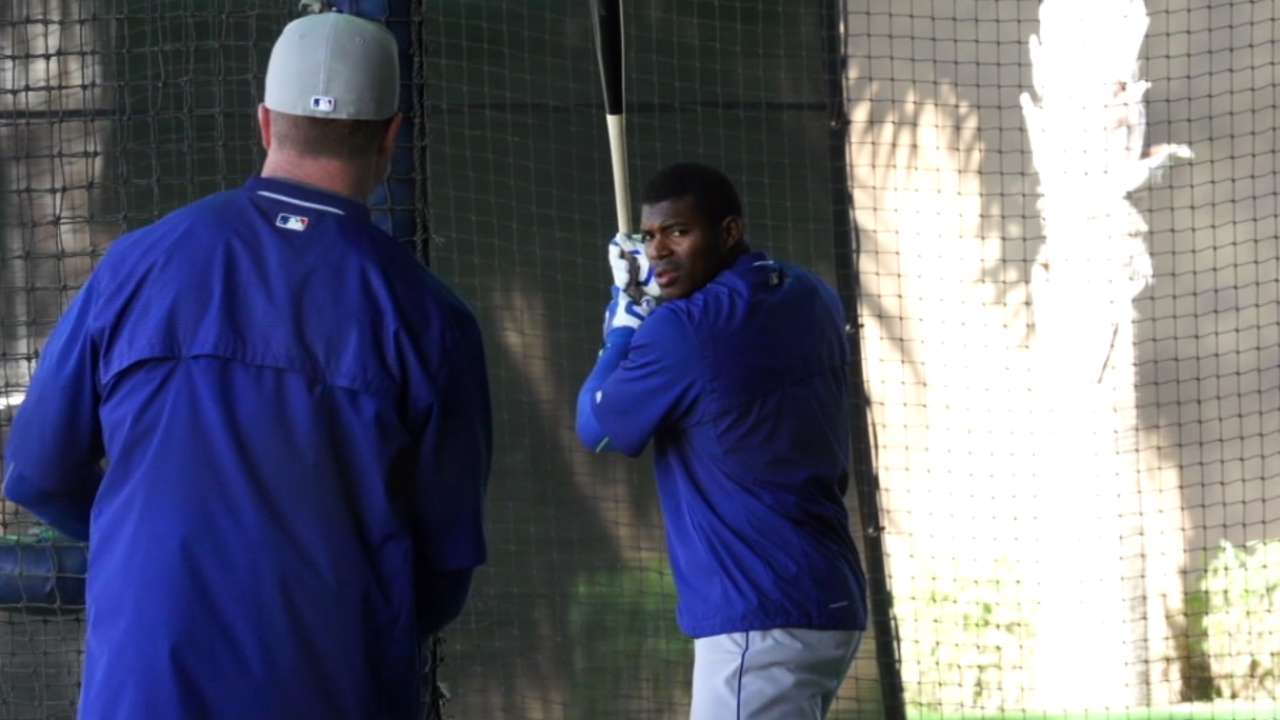 GLENDALE, Ariz. -- As the Dodgers creep closer to Wednesday's Opening Day of the exhibition season, manager Don Mattingly continues to defer any and all questions about his lineup and batting order.
"I've been doing other things," said Mattingly, in an attempt to downplay upcoming decisions. "Farhan [Zaidi, general manager] and I have thrown it around a little bit. There will be different combinations, with lefty-righty [opposing pitchers] and if a guy is out of the lineup."
Mattingly's comments came on the day position players started taking live batting practice against Dodgers pitchers. On the mound were Erik Bedard, Sergio Santos, Juan Nicasio, Adam Liberatore, Carlos Frias and Josh Ravin. Among those batting were Joc Pederson, Chris Heisey, Alex Guerrero and Scott Van Slyke.
Mattingly acknowledged that he has a 30-something-aged starting infield that will need rest. When the season starts, shortstop Jimmy Rollins and third baseman Juan Uribe each will be 36, Adrian Gonzalez 32 and Howie Kendrick 31.
"Jimmy is still productive," Mattingly said. "It doesn't matter what age he is. The guy can play. He's a lot like Adrian. We're not trying to kill Jimmy. We'll keep him healthy and strong. We'll give Juan a breather. We have to pay attention to him."
Gonzalez has been an iron man, playing 159 games last year.
"We like to give him his days," Mattingly said. "You can see guys when they get tired. He's pretty honest about how he feels. Even on days he plays, he might say he's not hitting [batting practice] today. I hope to give him more days off, but for a manager, he's low maintenance."
Ken Gurnick is the Los Angeles Dodgers beat reporter for MLB.com. This story was not subject to the approval of Major League Baseball or its clubs.