Chisenhall seeks to improve consistency at plate
2014 was tale of two seasons for Indians' young third baseman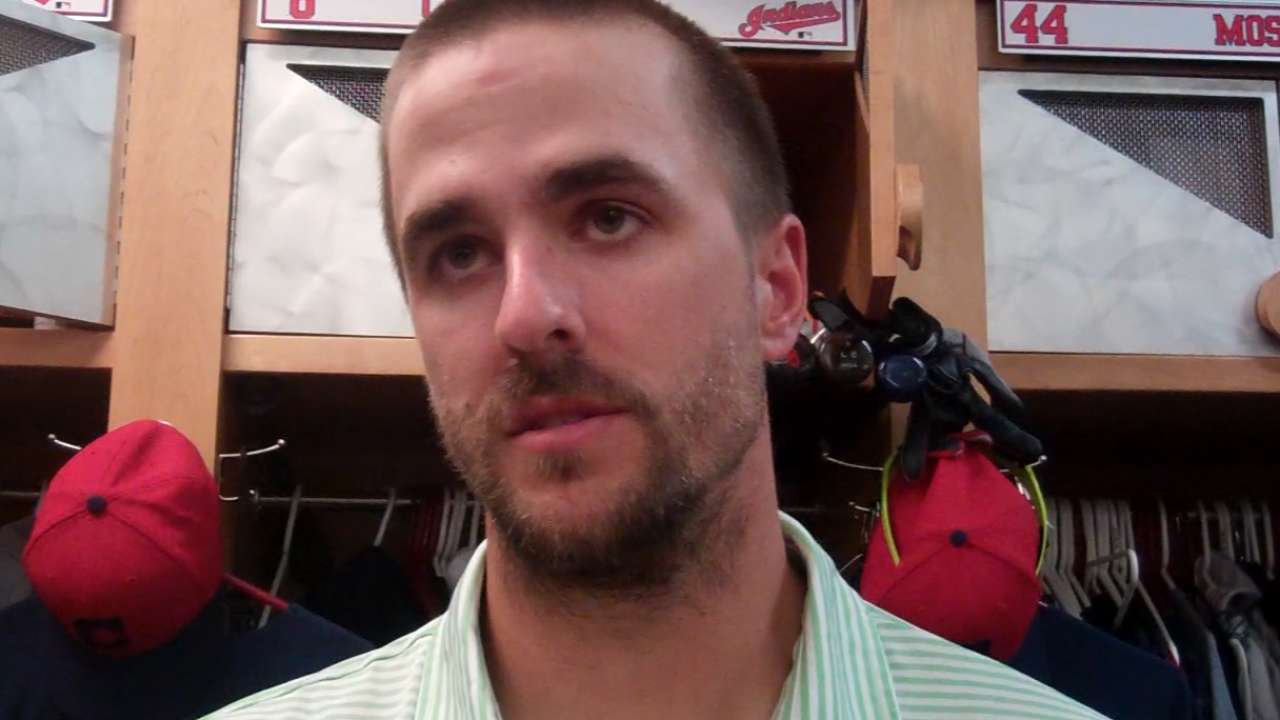 GOODYEAR, Ariz. -- Lonnie Chisenhall had a photo created from the time his swing was the sweetest it has ever been. When the Indians third baseman hits a lull at the plate, he plans on using the still image of his swing to help him recall how he felt on his historic night in Texas last season.
Three home runs. Five hits. Nine RBIs.
"It was a great night," Chisenhall said of his record-breaking performance on June 9 last summer. "The swings themselves were great. All the pitches weren't great pitches to swing at, but all the swings themselves were good. I do look back at all the swings."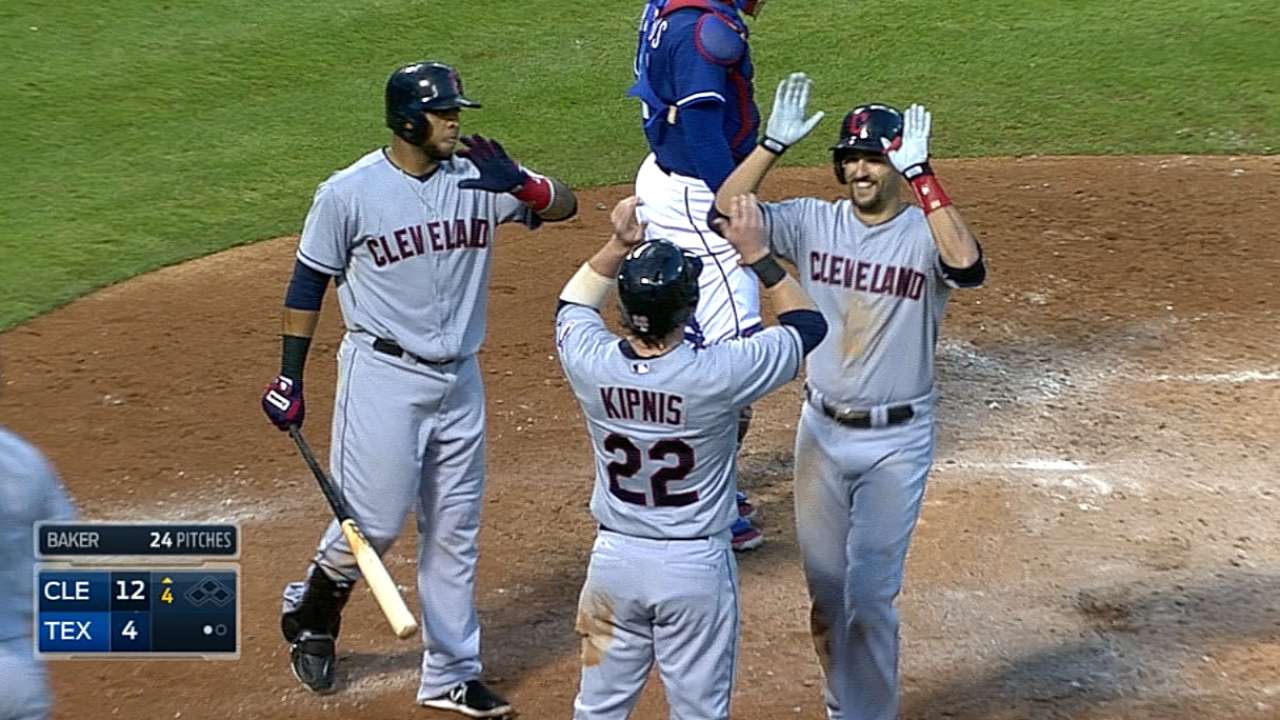 Chisenhall said he relies more on the feeling of his swing than on strict mechanics. The third baseman is hoping to have a good feel for his swing on a more consistent basis this season, considering he went from batting like Ted Williams in the first half to flirting with the Mendoza Line in the second half last season.
Rather than worry too much about his downward spiral late last season, though, Chisenhall chooses to focus on the fact that, overall, he turned in the best year of his young career. In 147 games, Chisenhall hit .280 with 13 home runs, 29 doubles, 59 RBIs and 62 runs in his first full season in the Major Leagues.
"It's a long season," Chisenhall said. "At some point, you realize you're not going to hit .400. It all averages out at the end of the year. When you're able to take a step back and look at your numbers at the end of the year, I was happy with my year. You never want to be inconsistent, but I feel like I did some [good] things in the second half."
In his first 53 games last season, the 26-year-old Chisenhall hit .393 with a 1.057 OPS. His torrid start culminated with his performance in Texas, where he became the first batter in Major League history to have at least three homers, five hits and nine RBIs in only five plate appearances in a game. Over his final 89 games, though, Chisenhall hit just .219 with a .614 OPS.
Chisenhall wants to avoid such drastic peaks and valleys in 2015.
"That's one of his goals, is to maybe not get so low, to try to even it out a little bit," Indians manager Terry Francona said. "Last year, when he got kind of in that tailspin, he stayed in it for a while and he didn't know quite how to pull out of it. The fortunate thing for us was, at the end he did, and I think moving forward he'll learn from it."
Chisenhall now has a specific photo to hopefully help him, too.
"I didn't get the photo until there was about two weeks left in the season," he said. "I could've used it a little bit earlier."
Jordan Bastian is a reporter for MLB.com. Read his blog, Major League Bastian, and follow him on Twitter @MLBastian. This story was not subject to the approval of Major League Baseball or its clubs.