A's hold situational hitting competition at camp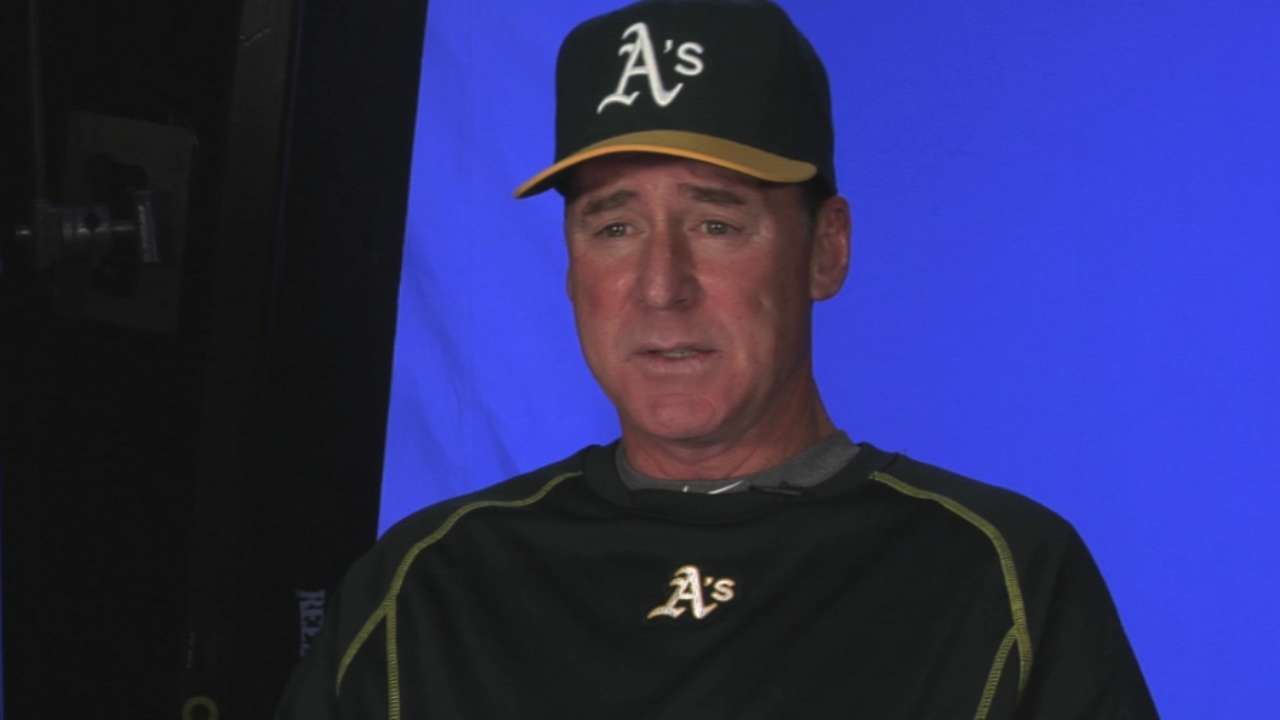 "It's always a lot of fun and it serves a purpose," manager Bob Melvin said. "We've struggled in situational at-bats, last year with runners on and less than two outs, infield back where there's less than two outs. Lot of things to prepare for and get better at. Not only that, it's good fun."
As a team, the A's hit .241 with two outs and runners in scoring position last season, which was just one of the many scenarios the team worked on Friday.
In addition to simply working on situational hitting, Friday's drill helped build camaraderie among all the new players and provided the players with a bit of a competitive format.
"That's what you're trying to build," Melvin said. "You do these types of things for a number of reasons. There always seems to be good banter going back and forth and that's never a bad thing."
Although he wound up on the losing team, Davis turned in a perfect score. Melvin also mentioned Zobrist as a player that stood out.
• The A's have extended their partnership with 95.7 FM The Game through the 2018 season. The Game will broadcast all 162 regular season games, select Spring Training games and all postseason games.
William Boor is a reporter for MLB.com. Follow him on Twitter at @wboor. This story was not subject to the approval of Major League Baseball or its clubs.