Green keeps working at shortstop while vying for second-base spot
Former first-round pick builds on being versatile option for Angels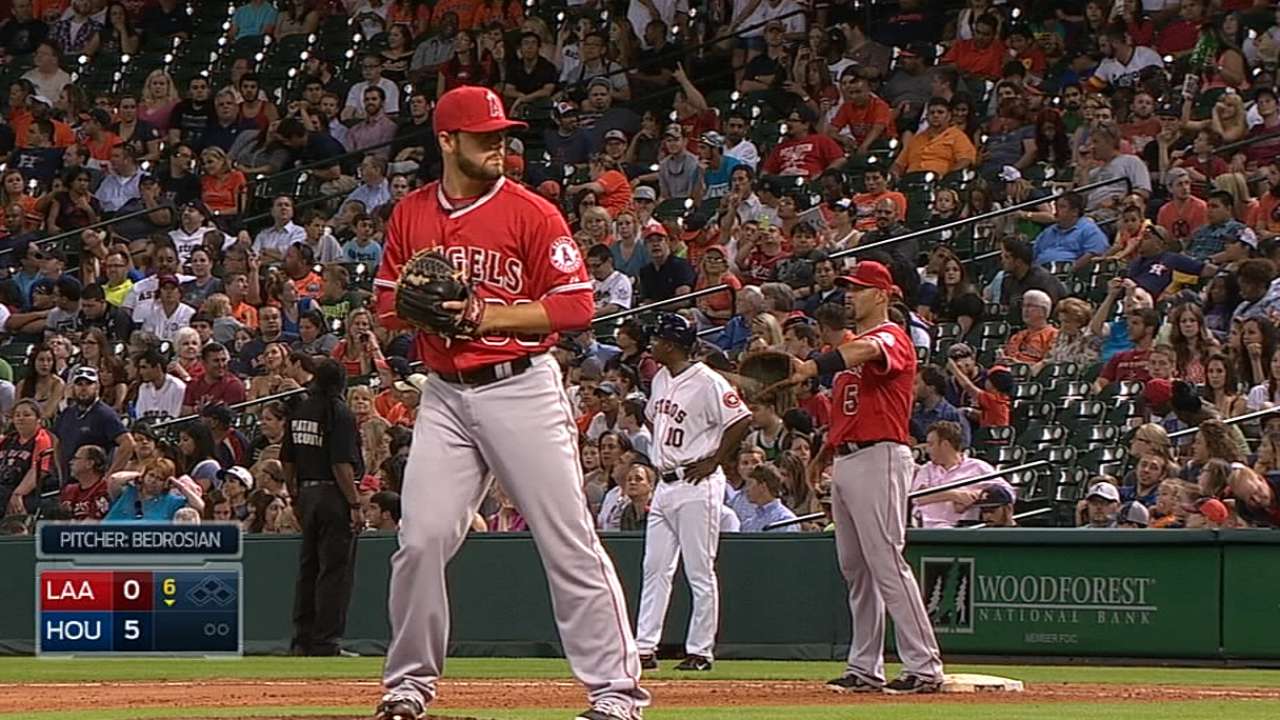 TEMPE, Ariz. -- Grant Green spent most of his offseason working on his defense at shortstop and has spent a lot of the workouts taking grounders there, which seems odd because the 27-year-old is vying for a job as the everyday second baseman.
"It was just something to keep the good footwork intact," Green said. "If I can keep the good footwork at short and third, it's going to translate very well, and I learned that from [John McDonald] last year. Johnny Mac was very big on, 'If you can play short, you can play any other position on the infield.' We all know that's the toughest one to play, and if you can keep your footwork in the right mode, it's going to translate into the other two positions."
Green was a shortstop at the University of Southern California but has struggled to find comfort at one position since being taken 13th overall in the 2009 First-Year Player Draft. Second base is the one he's most comfortable with at the Major League level, and this spring Green will battle with Josh Rutledge, Johnny Giavotella and Taylor Featherston for the position.
Angels manager Mike Scioscia brought up the possibility of a combination of players at that spot, but will let Spring Training decide.
Green still worked on his double-play footwork as a second baseman over the offseason and has targeted the second-base job since Howie Kendrick was traded to the Dodgers in December. But he doesn't want to put any added pressure on himself.
Asked about the importance of this spring, Green said, "Not as much as most people would think. I know this sounds cliché, but if you put more pressure on yourself, you're only going to harm yourself. I came into camp with the same mindset I had every year."
Some additional notes from Friday's workout …
• With McDonald no longer here, and none of the candidates for the utility-infield job having much experience at third base, there's a good chance David Freese won't be subbed out late in games for defense this season. "If David Freese doesn't have to be subbed out, it helps us a lot in some situations where maybe a game is tied and you've taken him out of the game," Scioscia said. "To say we are or aren't doing it now, it's too early."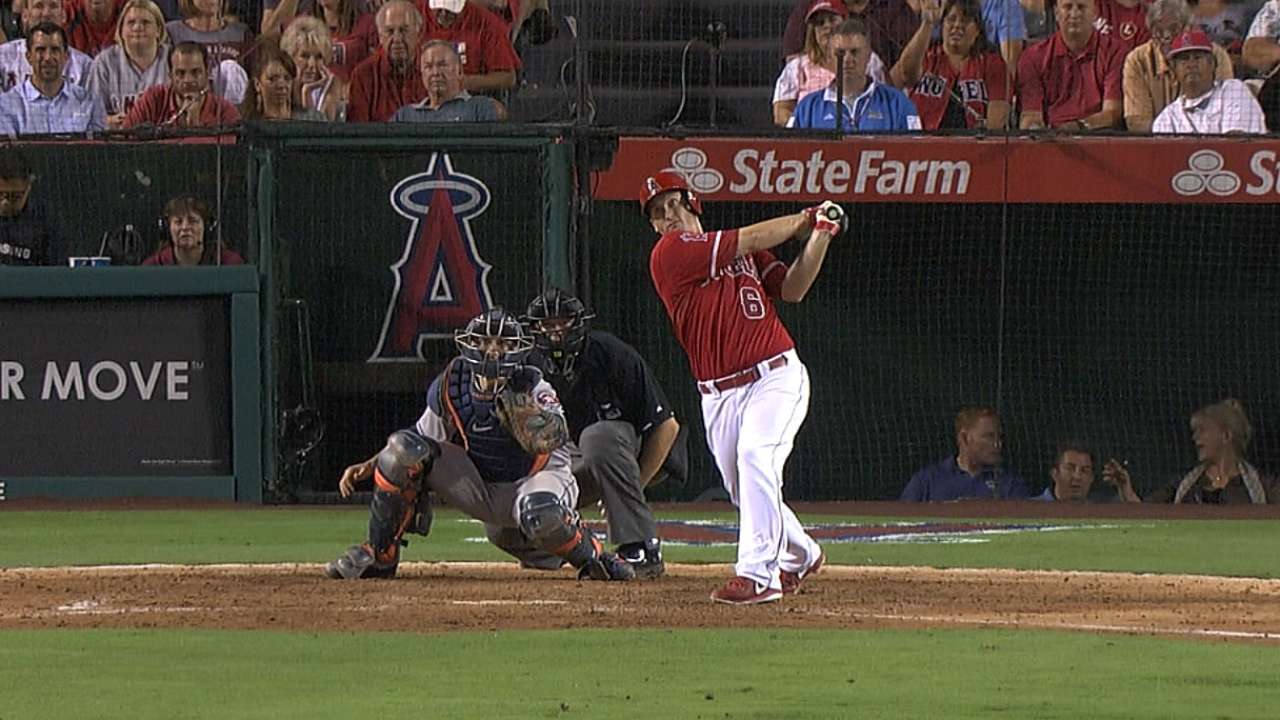 • Among those who have impressed early in camp are Sean Newcomb, Andrew Heaney, Nick Tropeano and Matt Lindstrom. "When you see a guy like Newcomb up close, you get a real sense of the talent," Scioscia said. "The ball just explodes out of his hands."
• Garrett Richards looked "really good" in his 50-pitch bullpen session on Thursday, Scioscia said. Mike Butcher mentioned Thursday that his next bullpen would likely be Sunday, but there's no certainty yet. Scioscia said "at most he'll have two days off," which is a good sign.
Alden Gonzalez is a reporter for MLB.com. Read his blog, Gonzo and "The Show", and follow him on Twitter @Alden_Gonzalez. This story was not subject to the approval of Major League Baseball or its clubs.