Bailey reports no issues after first throwing session since surgery
Reds starter says 'everything was free and easy' over 20 pitches, but Opening Day long shot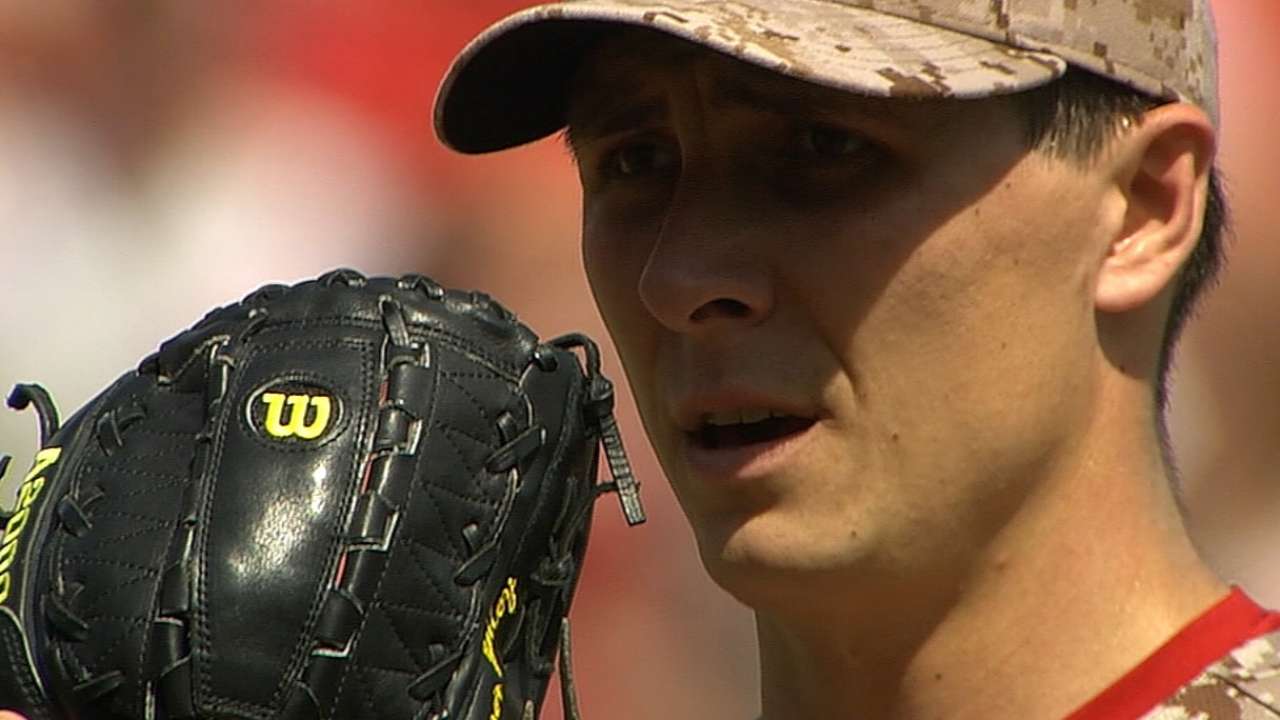 GOODYEAR, Ariz. -- Reds starter Homer Bailey experienced no issues in his first bullpen session since right forearm surgery last September. Still, the club isn't counting on the veteran right-hander to be ready in time for Opening Day.
Bailey, who had flexor mass tendon surgery last season, long-tossed from flat ground before throwing 20 pitches on the mound Friday morning.
Manager Bryan Price said Bailey would have typically thrown about four bullpens before reporting to camp, meaning the injury has put Bailey in a bit of a hole.
"That kind of tells where he is -- he's behind the others," Price said. "We'll just see how it goes. Probably a minimum of four bullpens, maybe five, before he gets to live batting practice, and then we'll reassess. We will not rush him back. I don't think we're expecting him to be ready for Opening Day, but we'll see how things go."
In Friday's session behind the Reds' Spring Training complex, Bailey threw 11 pitches from the windup and nine from the stretch -- all fastballs.
"There were a few of them that came out pretty good," Bailey said. "I'm not going to say that I 100-percent got after it -- especially on the first time, when you have to ease into it. But everything was free and easy."
In 23 starts last year, Bailey went 9-5 with a 3.71 ERA and a 1.23 WHIP. His season was cut short after an Aug. 7 start against Cleveland, during which he complained of forearm tightness.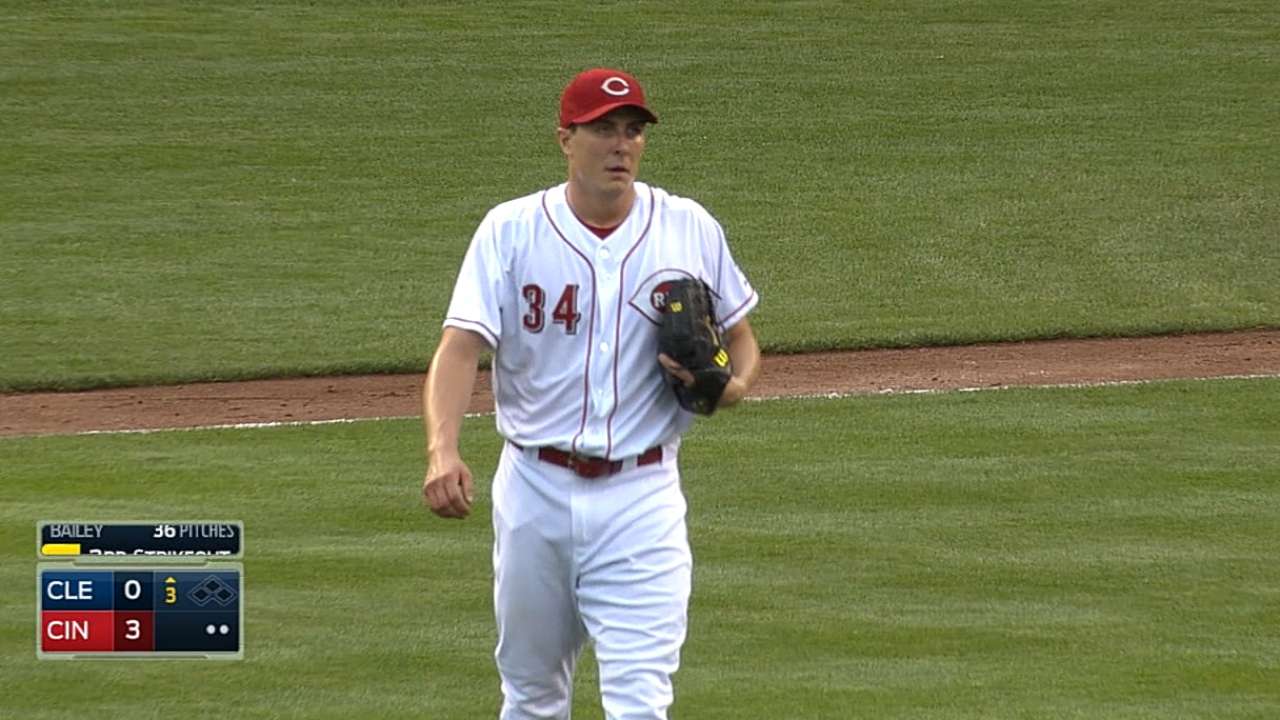 Bailey said the biggest test in his recovery will be the next couple bullpen sessions, when his arm has to bounce back from the workload. For now, he's optimistic that the forearm trouble is behind him.
"I've been looking forward to [my first bullpen], actually," Bailey said. "Even in the offseason, playing catch and watching guys do bullpens -- in your mind, you can still do it. Even getting out of a brace for the first time, you're just like, 'I feel like I can walk on the mound and throw.' That's not necessarily the case. It's kind of really rewarding. It felt really good."
In a moment of levity typical of late-February baseball, Bailey was asked how many runs he allowed during his session.
"I only threw 20 pitches," he said with a wry grin. "You can only walk so many people."
AJ Cassavell is a reporter for MLB.com. Follow him on Twitter @ajcassavell. This story was not subject to the approval of Major League Baseball or its clubs.