Lester, Ross working off same page in BP sessions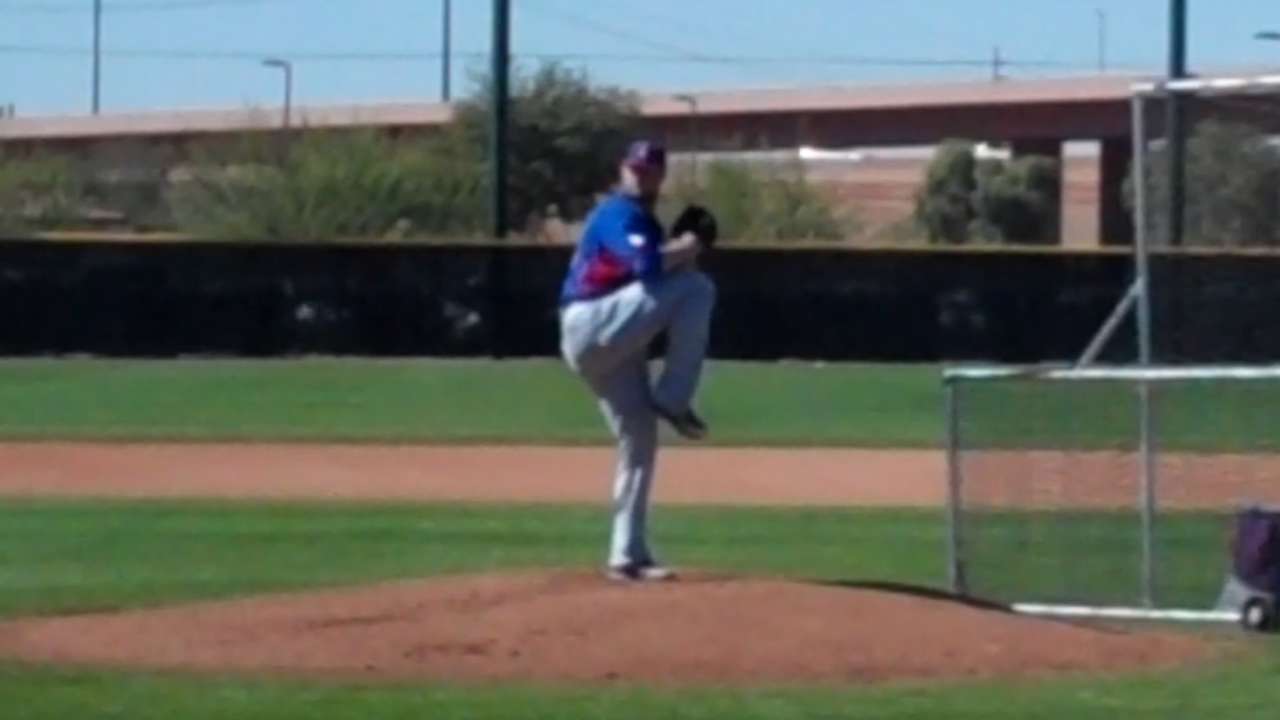 MESA, Ariz. -- Javier Baez had to face Jon Lester twice during the left-hander's first live batting-practice session on Friday. That was enough.
"I told him right after live BP, 'I prefer to play defense for you,'" Baez said.
The Cubs' $155 million pitcher was paired on Field 5 with catcher David Ross, who was Lester's personal catcher with the Red Sox. Ross offered plenty of feedback, shouting, "That a boy, Jonny," and "Very nice," more than a few times.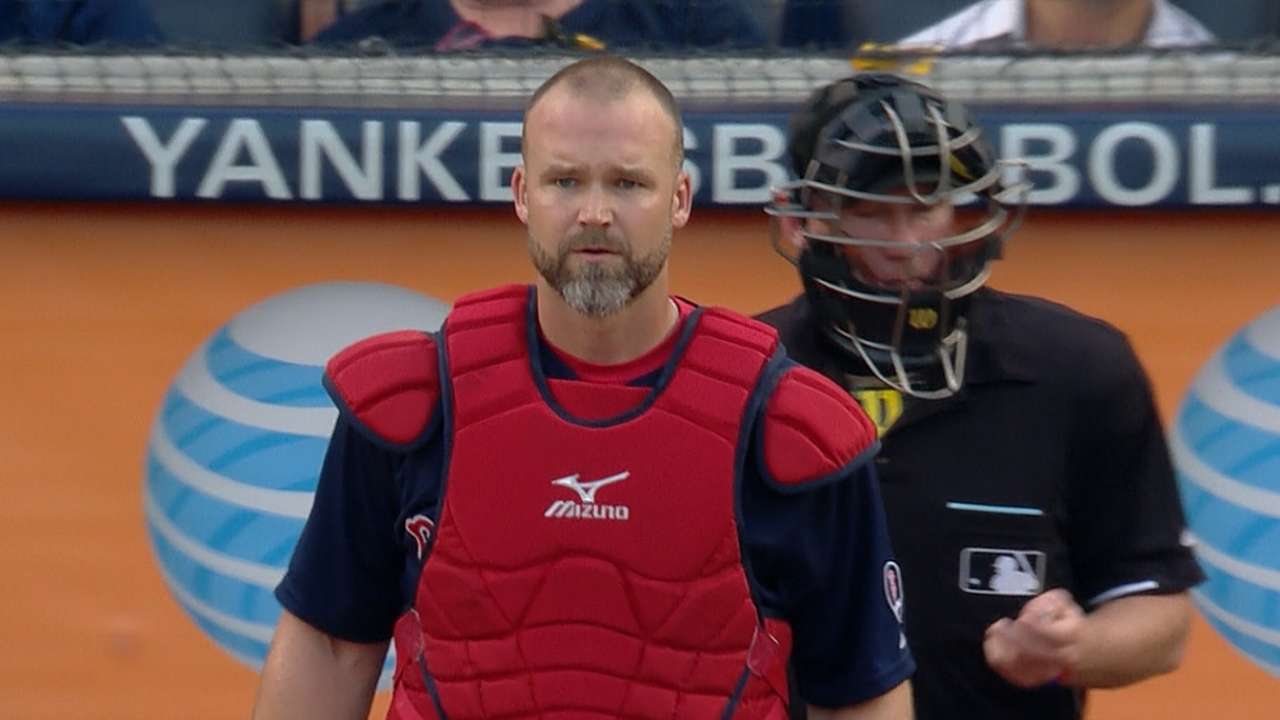 "I can absolutely see why Jon loves to throw to him, and you can see how David can bring out the best in Jon -- it's just obvious," Cubs manager Joe Maddon said. "They're on the same frequency. There's a tremdnous amount of trust there. You can't get any more trust than the both of them have."
Ross and Anthony Rizzo also paused during the session to tell Lester about the action on his pitches. Rizzo was first in the cage, followed by Chris Denorfia, Baez, Jorge Soler, Mike Olt and Arismendy Alcantara. The hitters swung at nine of the approximate 46 pitches thrown.
"I just know what Jon's looking to do and I thought his fastball command was really good and real clean," Ross said. "His breaking ball was good, his changeup was a lot better and the cutter was the main thing he was feeling for. For me, the cutter is always the last one to come for him. It works off the fastball. He threw some good fastballs in and out, two-seamers. He did a good job."
Rizzo hit two balls deep to left off of Lester, but he reminded everyone that it was practice.
"He's a horse up there," Rizzo said of Lester. "It's nice to see someone like that -- you face them early and hopefully everything else looks a little easier. The biggest thing is he felt good. Talking to him after, it's good to hear. It's an exciting stepping stone."
The Cubs have yet to announce the Cactus League pitching schedule and when Lester will start. Games begin Thursday in Arizona.
Carrie Muskat is a reporter for MLB.com. She writes a blog, Muskat Ramblings, and you can follow her on Twitter @CarrieMuskat. This story was not subject to the approval of Major League Baseball or its clubs.