Hale would prefer to carry 12 pitchers
Recovering starters may force D-backs to carry extra arm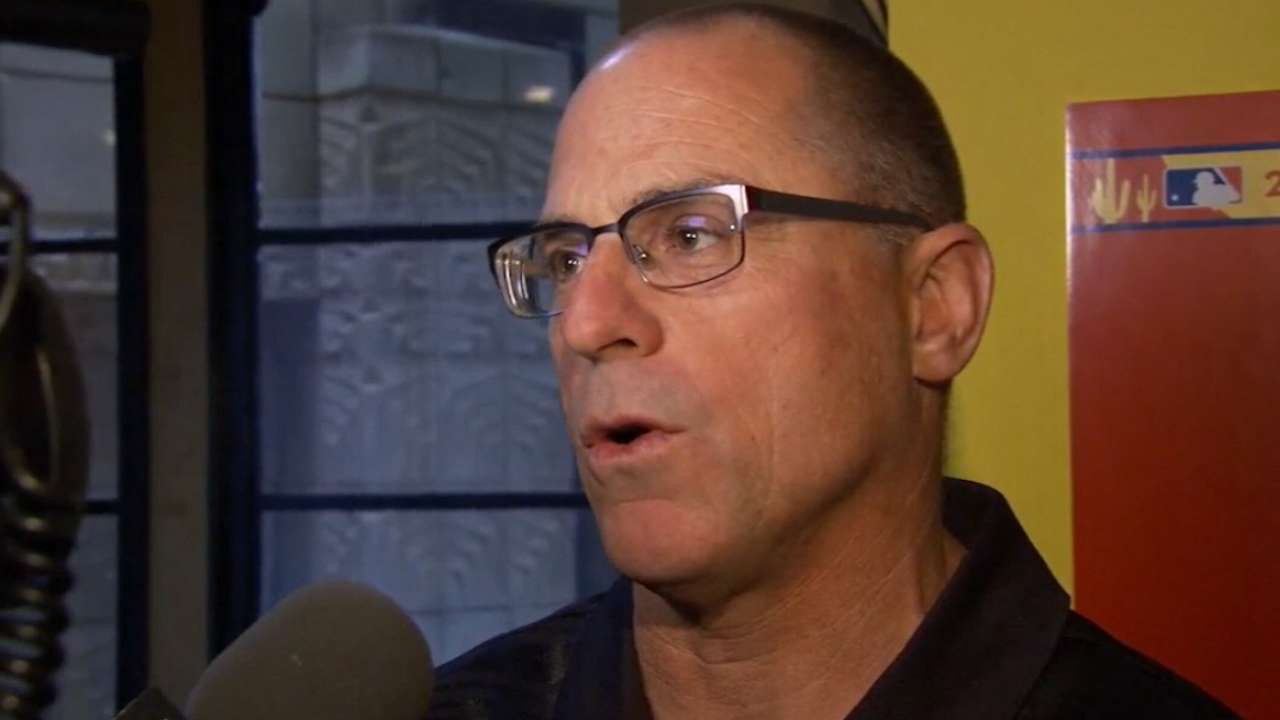 SCOTTSDALE, Ariz. -- D-backs manager Chip Hale would prefer to carry 12 pitchers rather than 13, but that could be influenced by the number of hurlers the team has returning from Tommy John surgery.
If David Hernandez, Daniel Hudson and Matt Reynolds are all in the bullpen, the team might need to carry an extra reliever because they are trying to be careful with that trio since they have all had Tommy John surgery.
In a perfect world, Hale would rather carry an extra bench player rather than an extra reliever.
"For me, the 13th pitcher is the one that's ready to go in [Triple-A] Reno," Hale said.
Steve Gilbert is a reporter for MLB.com. Read his blog, Inside the D-backs, and follow him on Twitter @SteveGilbertMLB. This story was not subject to the approval of Major League Baseball or its clubs.