Ex-Indians Hafner, McDonald report to camp as instructors
Francona says former players are encouraged to help on field, in cage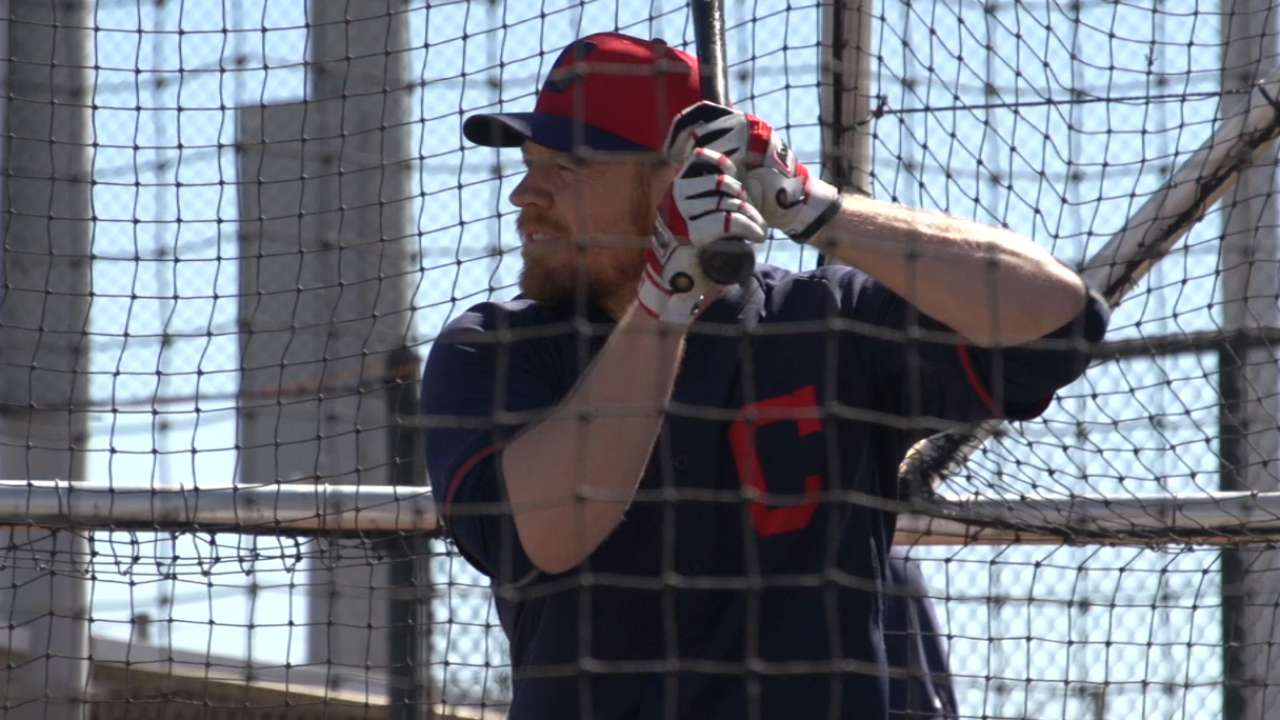 GOODYEAR, Ariz. -- The Indians have almost all facets covered with this spring's class of guest instructors. John McDonald is working with the infielders, Travis Hafner has focused on the hitters, Charles Nagy helps with the pitching staff and Mike Hargrove contributes around the complex as well.
"The benefit is you're getting some really good baseball people that, for whatever reason, may not be able to commit to a full season," Indians manager Terry Francona said. "Especially if they were in your organization, I think it's really good."
McDonald and Hafner are both new to the instructor role this year, but the former players have jumped into the daily activities. McDonald has spent time working with third-base coach Mike Sarbaugh for infield defense drills and Hafner has donned a glove at first base on occasion, while getting Francona's blessing to offer advice in the batting cage, too.
"Haf has been great," Francona said. "He's been coming in every morning and he asked me, 'What should I do?' I said, 'Go to the cage with [the hitting coaches],' and I said, 'It's kind of a free forum in there. You'll start offering suggestions and one thing will lead to another and the next thing you know you'll have a hitter in there.' It works. He's been going out to the cage the last couple of days."
Hargrove -- a former player and manager -- also has Francona's permission to help out in any way he wants to while he's in camp.
"Grover knows that he has carte blanche to talk to whoever he wants, whenever he wants," Francona said. "He's seen it all. We like having him around. I like having him around. I've known him for a long time, but I also want him to feel comfortable to grab somebody whenever he wants. That's what he does and he has a good way of doing it."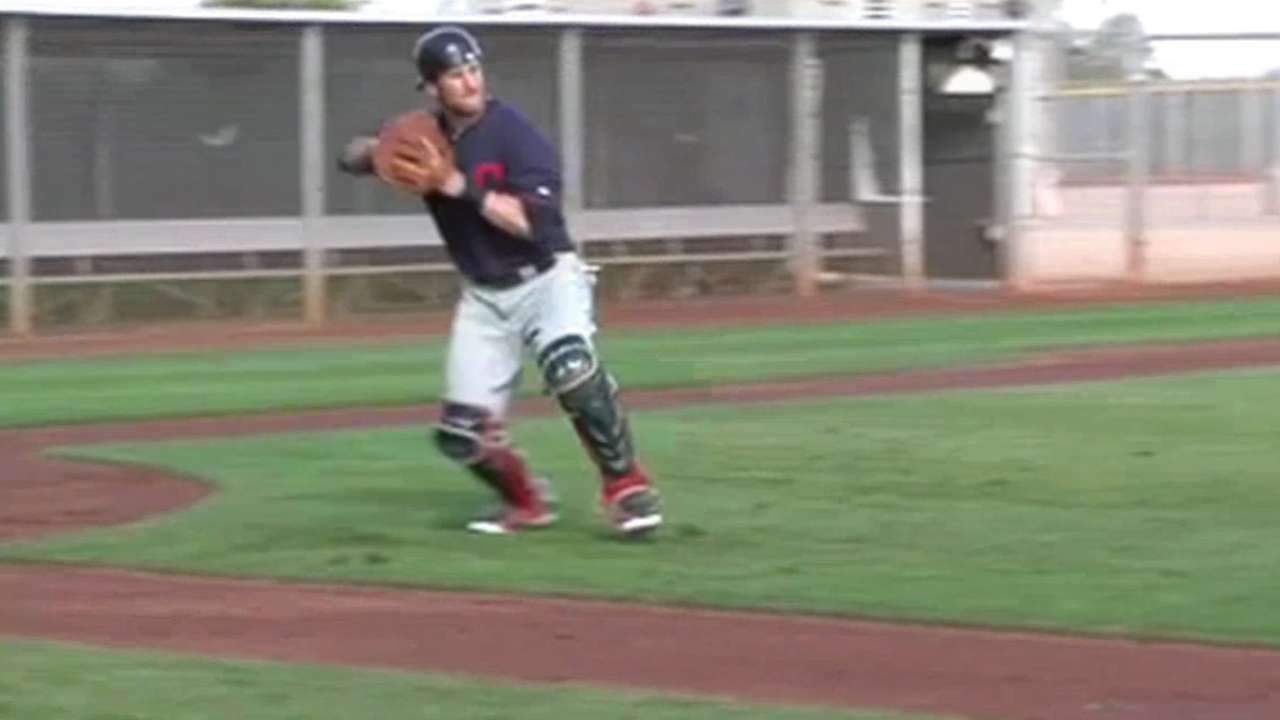 Here are some more notes and quotes from Friday's workout:
• Indians pitcher Trevor Bauer spends a lot of time analyzing and self-evaluating his pitching. Francona said he has learned to appreciate how much time Bauer spends thinking about advice given to him by the team, adding that the pitcher's goals and the team's goals have been in alignment over the winter and this spring.
"Since we know him [better] now, the conversations are more fun," Francona said. "It's more enjoyable, because I think he's more relaxed and we're probably more relaxed. We have the same goals. So much more often than not, he may word it differently, but it's really pretty close to what we're looking at."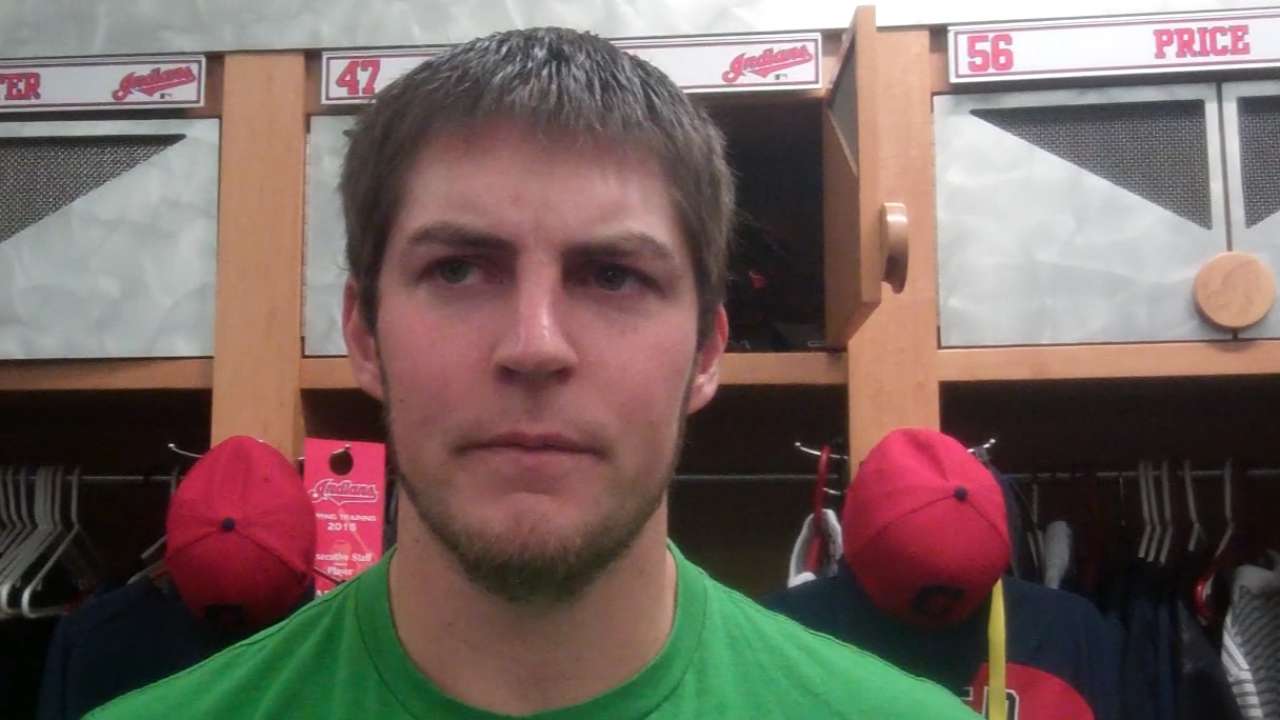 • Over the past two days, Minor League catcher Juan Gomes, who is the younger brother of Indians catcher Yan Gomes, served as a runner during run-down drills for the Major League team's workout. Francona said he got the brothers confused at one point.
"I actually went up to him [on Thursday] and said, 'Hey, Gomer,'" Francona said. "And then I looked and I go, 'You're not Gomer,' and he goes, 'Yes, I am.' I'm sure that's a really cool thing for them."
• Indians pitchers will begin throwing live batting practice to hitters on Saturday. It will be up to the pitchers whether to have a screen in front of them and it will be up to the batters whether they want to swing. Francona said he is fine with hitters not swinging, because they can form some bad habits by swinging in that particular environment.
• Right-hander Zach McAllister (two innings) is scheduled to start Cleveland's Cactus League opener on Tuesday against the Reds. The pitchers slated to follow McAllister include Charles Brewer (two), Michael Roth (two), Bryan Price (one), Nick Hagadone (one) and Dustin Molleken (one).
• The Indians are planning on sending righty Josh Tomlin (two innings) to the mound as their starter for their second Cactus League game against the Reds on Wednesday. Lefty T.J. House (two) is also scheduled to pitch. McAllister, Tomlin and House are competing for the fifth rotation spot.
Jordan Bastian is a reporter for MLB.com. Read his blog, Major League Bastian, and follow him on Twitter @MLBastian. This story was not subject to the approval of Major League Baseball or its clubs.