Duke adds arm angle to deceive hitters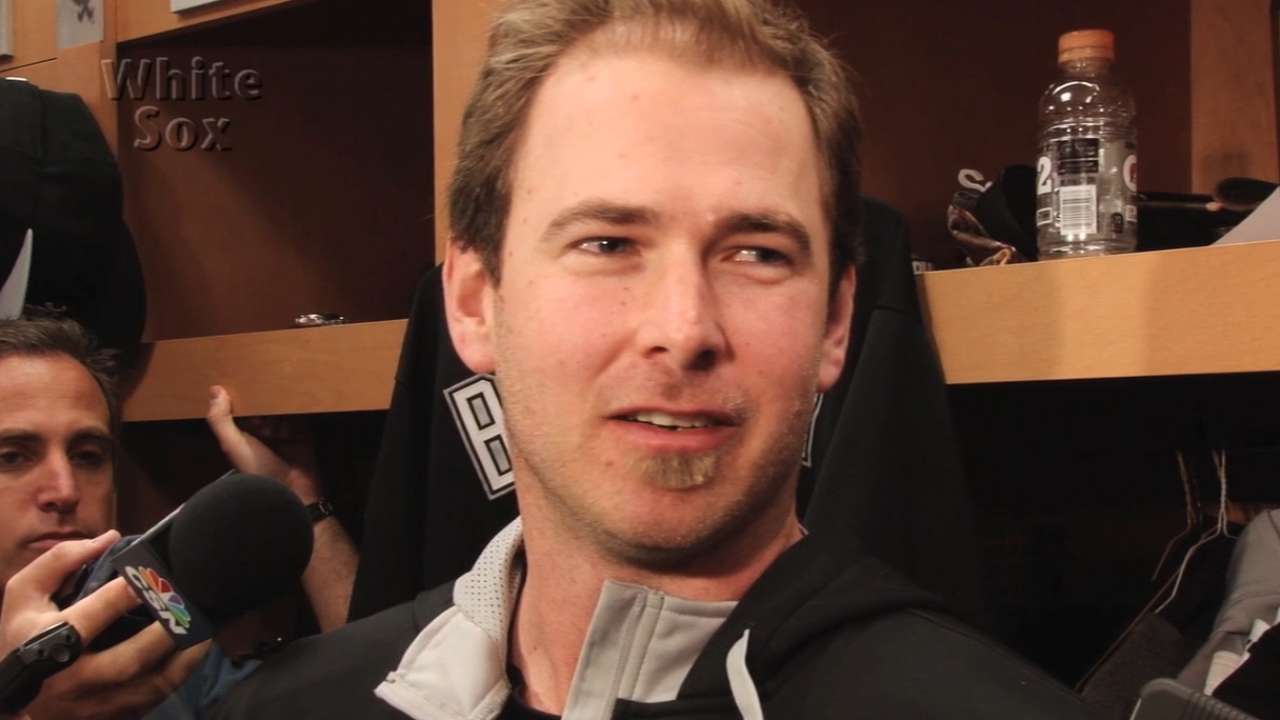 GLENDALE, Ariz. -- Zach Duke wants to clear up a misconception concerning the changes he made in throwing the baseball.
"I didn't adjust my arm angle. I added a second one," said Duke after Friday's workouts at Camelback Ranch. "So, I throw from multiple angles. That's really what it is. I still throw from my normal angle. I just added a second one."
That second angle was prominently featured by Duke during his bullpen session, with the southpaw dropping down to almost three-quarters along with his normal release. The change seems to have worked for the veteran, who posted a 2.45 ERA over 74 games for the Brewers last season, limiting left-handed hitters to a .198 average.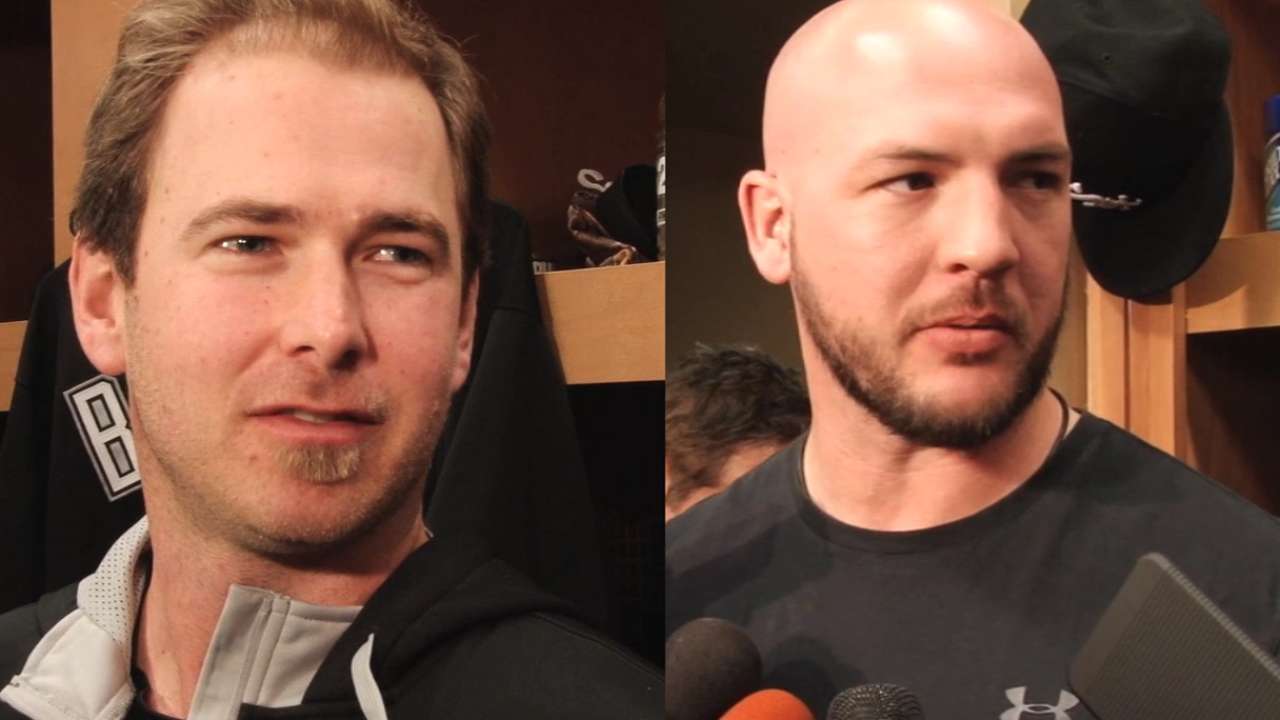 "It's kind of a sidearm one that I incorporated, and I've got fastballs and breaking balls from both," Duke said. "The hitter doesn't really know which one I'm going to throw from at any time. It really helps me just as far as reactions from the hitter are concerned. They don't know where the ball is going to come from."
"There's not a lot [of pitchers] that can sit there and change arm angles and be effective and hit spots like he can," said White Sox manager Robin Ventura. "It's definitely an added bonus when you can get a guy to do that without hurting himself."
• Chris Sale, Jeff Samardzija and Jose Quintana will start the first three games of the regular season in Kansas City as things line up now, which was confirmed by Ventura on Friday.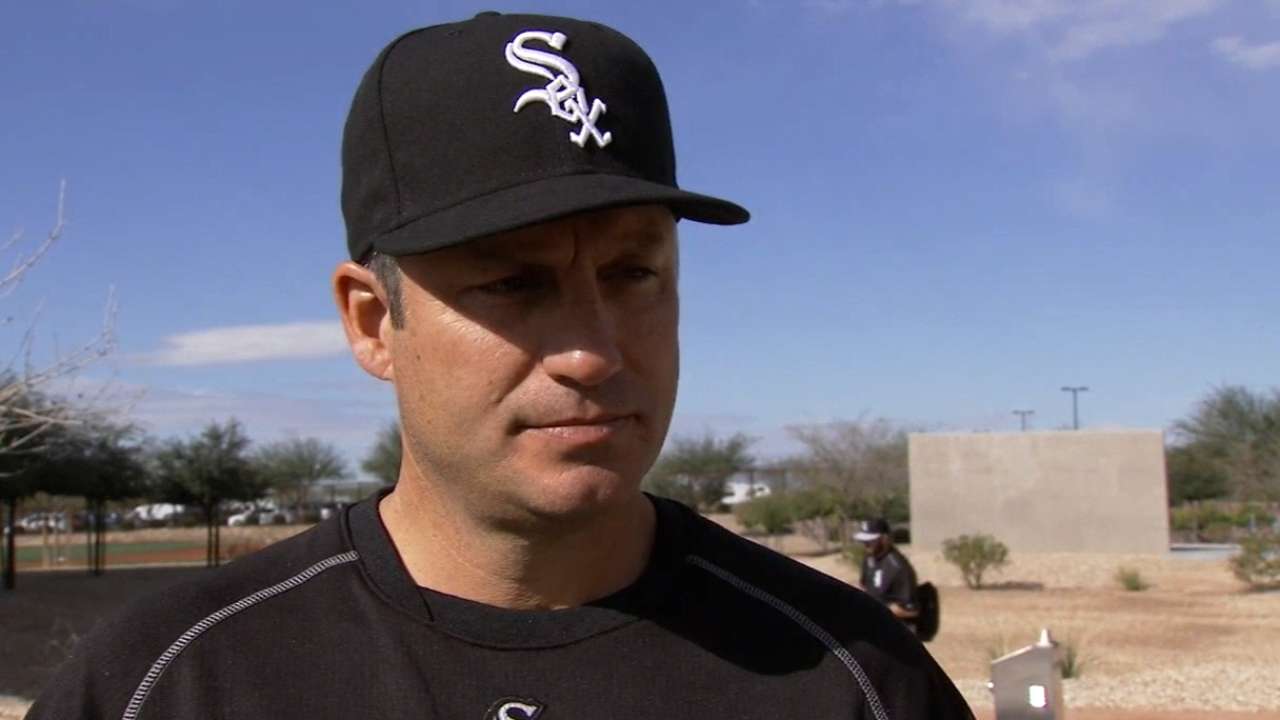 • Although John Danks' arthroscopic shoulder surgery came in August 2012, that area is checked thoroughly during yearly physicals.
"They twist me around and grab it and move it around and test the strength and whatnot and everything," Danks said. "Everything has checked out."
Danks has only thrown fastballs, changeups and a couple of cutters in his early bullpen sessions and live batting practice, so it's almost impossible to gauge where he stands at this point. But everything feels good, and Danks hopes the '15 season represents that next natural step forward after the surgery.
"I'm certainly feeling better, healthier," Danks said. "But I've only been through this once now, so I'm kind of going into it blind a little bit. Like everything they said, it's getting stronger and I'm getting a better feel for things as more time goes on."
• Jesse Crain had another solid bullpen session on Friday. The right-hander said this effort was the first time he worked in a couple of sliders, having focused on fastball and changeup previously.
• Approximately 60 players currently are taking part in the White Sox Minor League mini-camp. That list includes outfielder Brian Anderson, who turns 33 on March 11, as well as 18-year-old outfielder Micker Adolfo and 18-year-old pitcher Spencer Adams.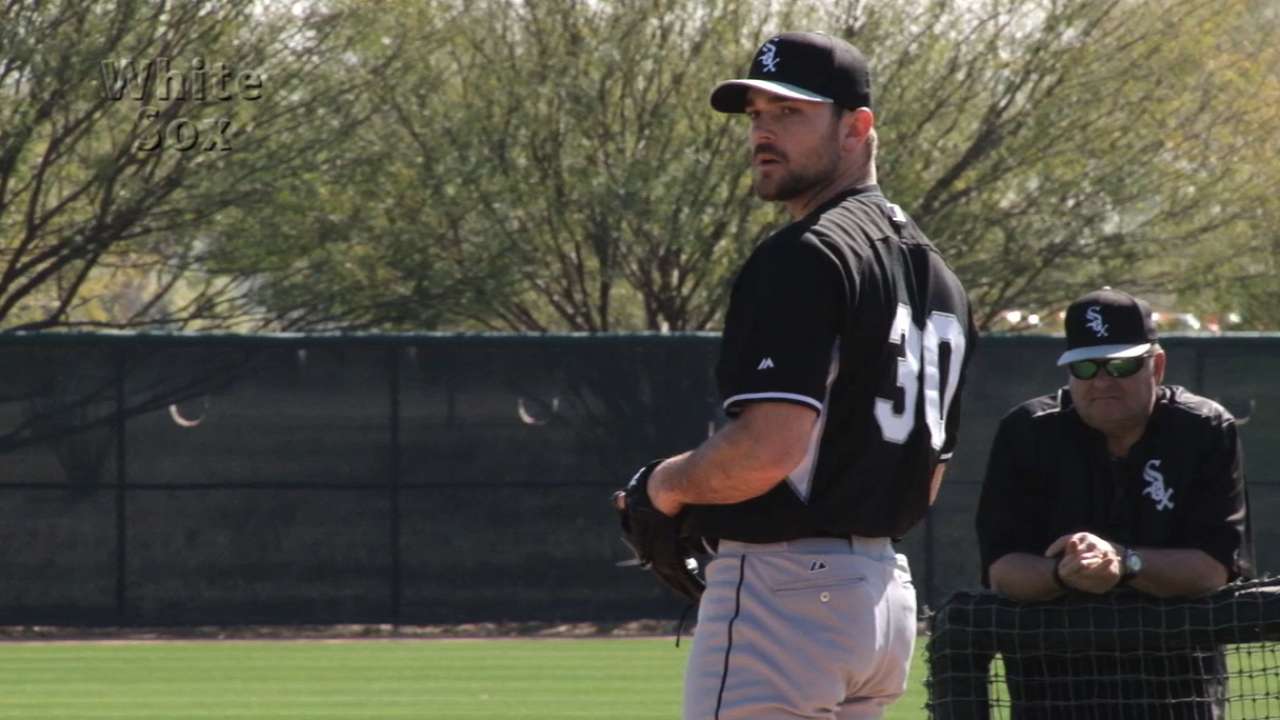 • Ventura doesn't expect closer David Robertson to have any more than 10 Cactus League appearances to get ready for the season. But there is a possibility that Robertson could be used in the eighth inning at times once the regular season begins.
"He has the ability to do that. He has done that before," Ventura said. "There are situations where we will need him to do that. He's not against it and neither am I."
Scott Merkin is a reporter for MLB.com. Read his blog, Merk's Works, and follow him on Twitter @scottmerkin. This story was not subject to the approval of Major League Baseball or its clubs.