Cash looking forward to first full-squad workout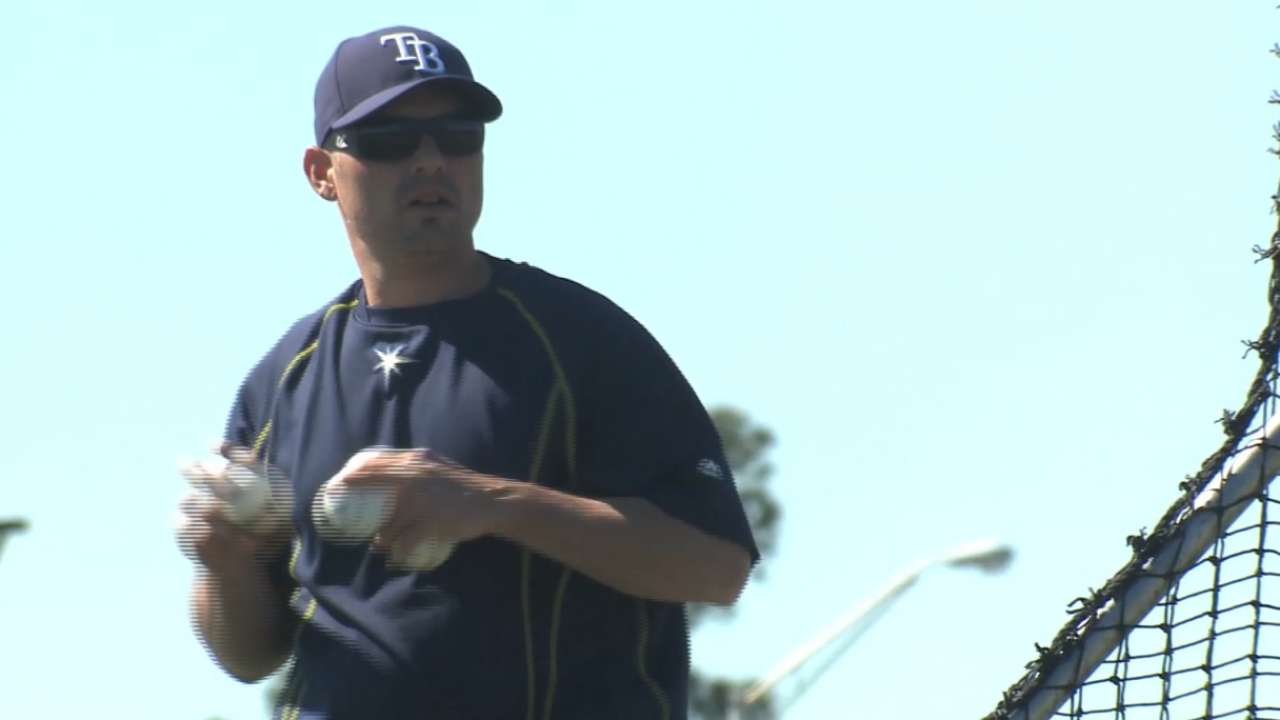 PORT CHARLOTTE -- Boog Powell reported to camp on Friday. No, not John Wesley "Boog" Powell, the former Orioles great, rather Herschel Mack "Boog" Powell IV, the Minor League outfielder the Rays acquired as part of the deal that sent Ben Zobrist and Yunel Escobar to the Athletics.
Powell's showing meant that 62 of the 63 players who are supposed to be in camp have reported. Only Alex Colome, who is experiencing visa problems, has not arrived in advance of Saturday's first full-squad workout.
Despite having, essentially, his entire team in camp, new manager Kevin Cash noted that Saturday morning would not be anticlimactic.
"No, I don't think so," Cash said. "The goal is to start at 9:30. So we have a lot of important people who are going to talk, introduce some people. Hopefully we're on schedule and don't get pushed backwards too much."
Cash allowed that he's excited about the first workout.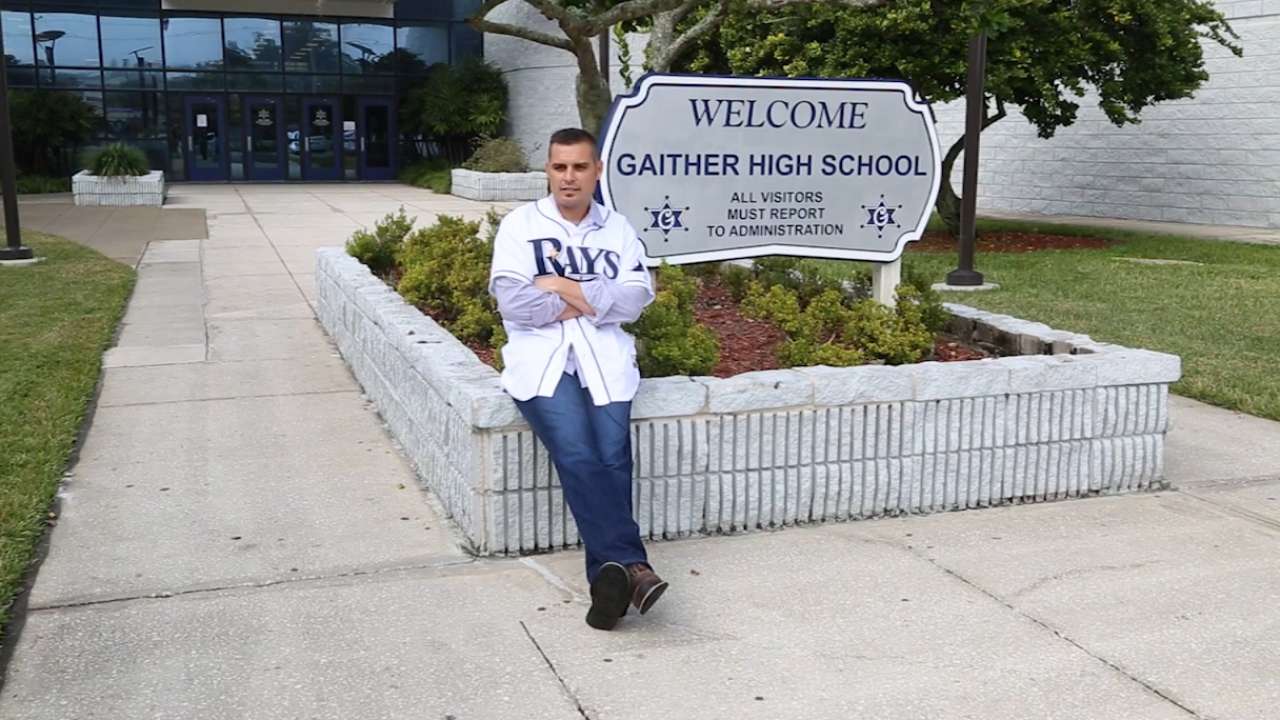 "Everybody being here early has been great," Cash said. "But there's still something to be said for that first official day where everybody's in the same room, same group, on the field stretching. That's pretty cool."
Cash has already displayed his humor on a daily basis, and he didn't disappoint on Friday.
When asked how long he planned to address his troops prior to Saturday's workout, he said, "I don't know exactly, but if I go over five minutes it will be shocking."
And when asked if he remembered being a player and listening to the manager's opening remarks ...
"I've had some that I've sat there and they've gone a long time and the others, a quick message," he said. "Our guys want to get on the field. The last thing they want to do is sit in here. They've got tee times."
In all seriousness, Cash does believe the introduction phase of Saturday's workout is important.
"There's a good message to get across from a lot of different people, and I'm sure they'll all be receptive and then we can start our day," Cash said.
So what message will he have for the 2015 Rays?
"I'll answer that after tomorrow," Cash said.
Previous manager Joe Maddon was big on having a slogan or a theme for the season. Will Cash have a theme or slogan for his players? He smiled at the question.
"Nope, nope," Cash said. "No slogans."
Saturday morning's first full-squad workout begins at 9:30 ET. For all Spring Training workouts, admission and parking are free.
Bill Chastain is a reporter for MLB.com. This story was not subject to the approval of Major League Baseball or its clubs.