Wilson back with former double-play partner Miggy
Infielder, in Tigers camp on Minor League deal, also supplies Cabrera with T-shirts
LAKELAND, Fla. -- Don't be surprised to see Miguel Cabrera wearing his familiar Duquesne Baseball T-shirt again soon. He has a new shipment coming this weekend.
He wears them working out, around the clubhouse, anytime but game time. Never mind that Duquesne University hasn't fielded a baseball team since 2010. Cabrera has a hookup, and he's sitting across the clubhouse.
"First thing he asked," non-roster infielder Josh Wilson said. "He asked how I was doing, and then he asked if I had any T-shirts for him. I told him the supply was gone, and then I told my dad, and he said, 'I'll go get some made.'"
Mike Wilson, Josh's father, coached Duquesne for 17 years. When Duquesne cut baseball, the severance package was memories, grounds equipment -- he was the groundskeeper, too -- and T-shirts. He's coming to Lakeland to see his son, and he'll have a delivery for Cabrera.
Of all Cabrera's feats, becoming the public face of Duquesne baseball is an odd one. He never played there, and the program has been defunct for five years. But it's not about school ties. It's the visible evidence of a friendship that dates back to 1999, the year both turned pro.
"I think the first time I brought some [T-shirts] down, Miguel and I were probably in A ball or Double-A," Wilson said. "I gave all those guys T-shirts then in the Minor Leagues. He wore it, had a good game or something, and I think that's how it started."
Long before Cabrera became an MVP slugger, he was a slick-fielding shortstop in the Marlins' system. Wilson was his double-play partner. Now, they're teammates again, Wilson having joined the Tigers this offseason on a Minor League deal.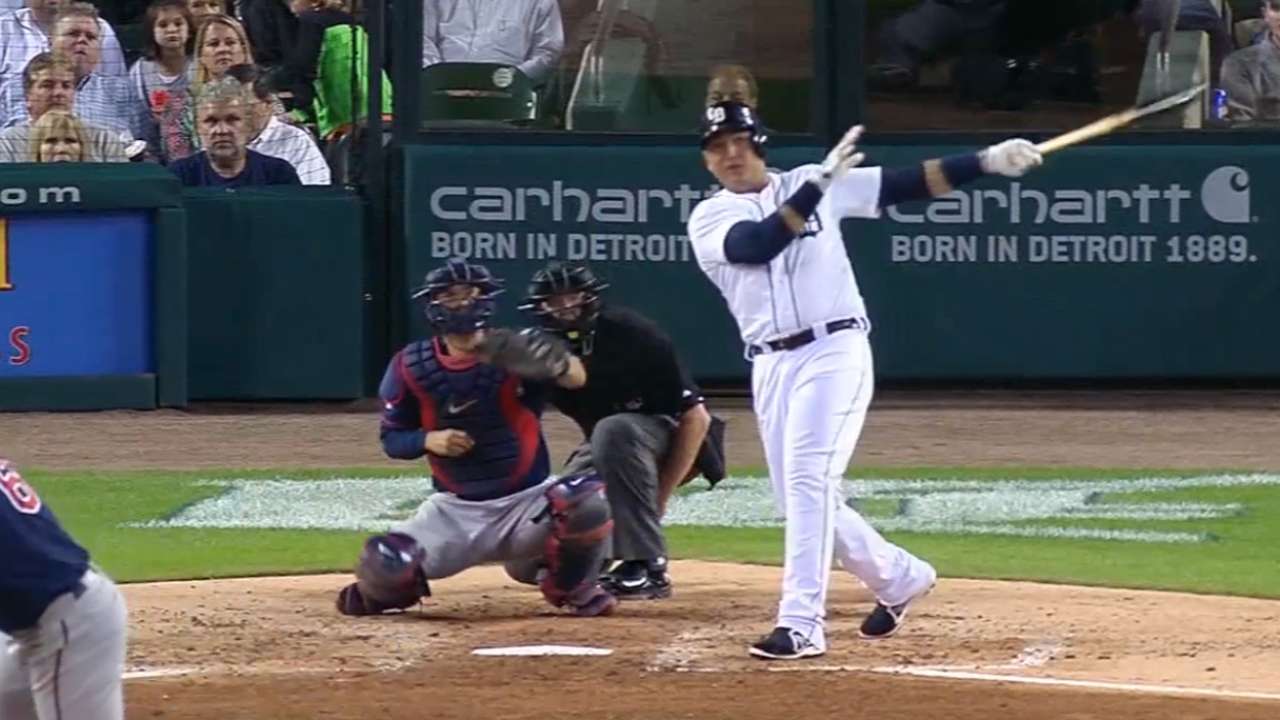 And as Cabrera enters in the morning, he yells across the clubhouse with the same nickname he used for Wilson years ago: La Maquina. That goes back to Class A ball, when Wilson overcame a slow start to go on a midsummer tear.
Wilson posted a .383 slugging percentage and a .708 OPS for Kane County in the low Class A Midwest League in 2001. Cabrera, then 18, had a .382 slugging percentage and a .709 OPS. That's the last time Wilson could claim Cabrera-like numbers, but the nickname stuck.
"That's probably the coolest thing I could say about him: He was calling me La Maquina this morning," Wilson said. "That's something probably not a whole lot of people could say: Miguel Cabrera calls me The Machine."
What stuck out more about Cabrera in 2001, Wilson said, was the athleticism. He'd take pregame ground balls, make no-look throws and hit the first baseman in the chest. He'd flip balls behind his back. He had the talent to do what he wanted when he got the ball.
They were teammates for three years, including the Double-A season in 2003 in which Cabrera earned a callup to the big leagues by batting .365 with 59 RBIs in 69 games.
"I still have never played with a guy that was so dominant," Wilson said.
Wilson joined Cabrera in the big leagues in 2005, then was traded that winter, starting him on a decade-long journeyman path. Cabrera was traded two winters later. Wilson kept the T-shirts coming. Now teammates again, he can hand-deliver.
Jason Beck is a reporter for MLB.com. Read Beck's Blog and follow him on Twitter @beckjason. This story was not subject to the approval of Major League Baseball or its clubs.