'He's special': Cueto brings HOF-type praise from manager
Price says Reds' ace has stellar instincts, precision on mound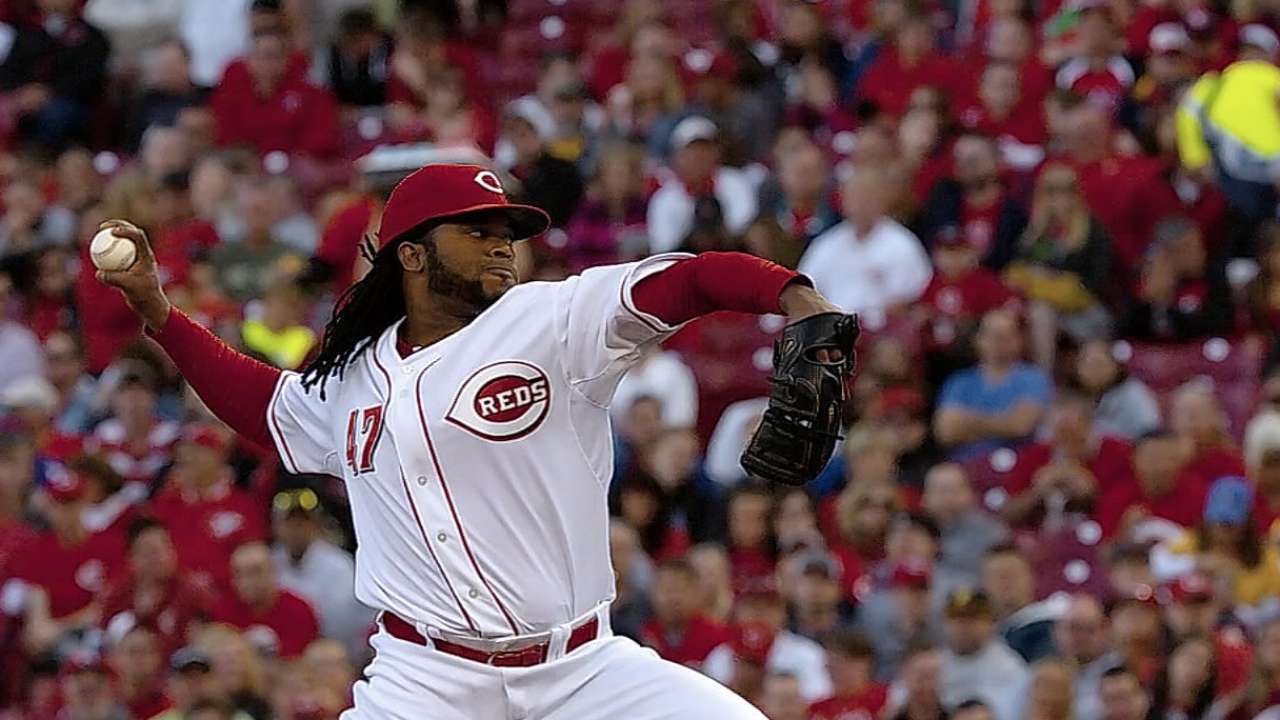 GOODYEAR, Ariz. -- Johnny Cueto's live batting practice session Thursday must have gone pretty well. How else could you explain names like Greg Maddux and Pedro Martinez popping up during Friday morning's media session with Reds manager Bryan Price?
To be fair, Price wasn't exactly equating Cueto wholly with Maddux and Martinez -- one a Hall of Famer and the other to be inducted this summer. But Price says he sees certain aspects of them within Cueto.
For one, Cueto showcased his innate ability to pitch to the situation Thursday when Price said he seemingly induced ground balls at will. That became something of a trend last season for Cueto, who posted a relatively low 0.87 ground-ball-to-fly-ball ratio, but still managed a 10 percent double-play percentage.
"[Maddux's] ability to find that spot in the zone and the speed with which to induce that ground ball -- that's what I sense where Johnny has elevated himself," Price said.
As for the Martinez comparison, Price said: "A lot [of similarities] -- enjoyment, they're so acute with their command, they're so precise."
Backup catcher Brayan Pena has caught a handful of Cueto's sessions this spring, and count him among those who have come away impressed. He went as far as to say Cueto "looked better than last year."
Obviously that's a pretty bold claim about a guy coming off a 20-win season in which he finished second in NL Cy Young Award voting and first in strikeouts, innings and hits/9.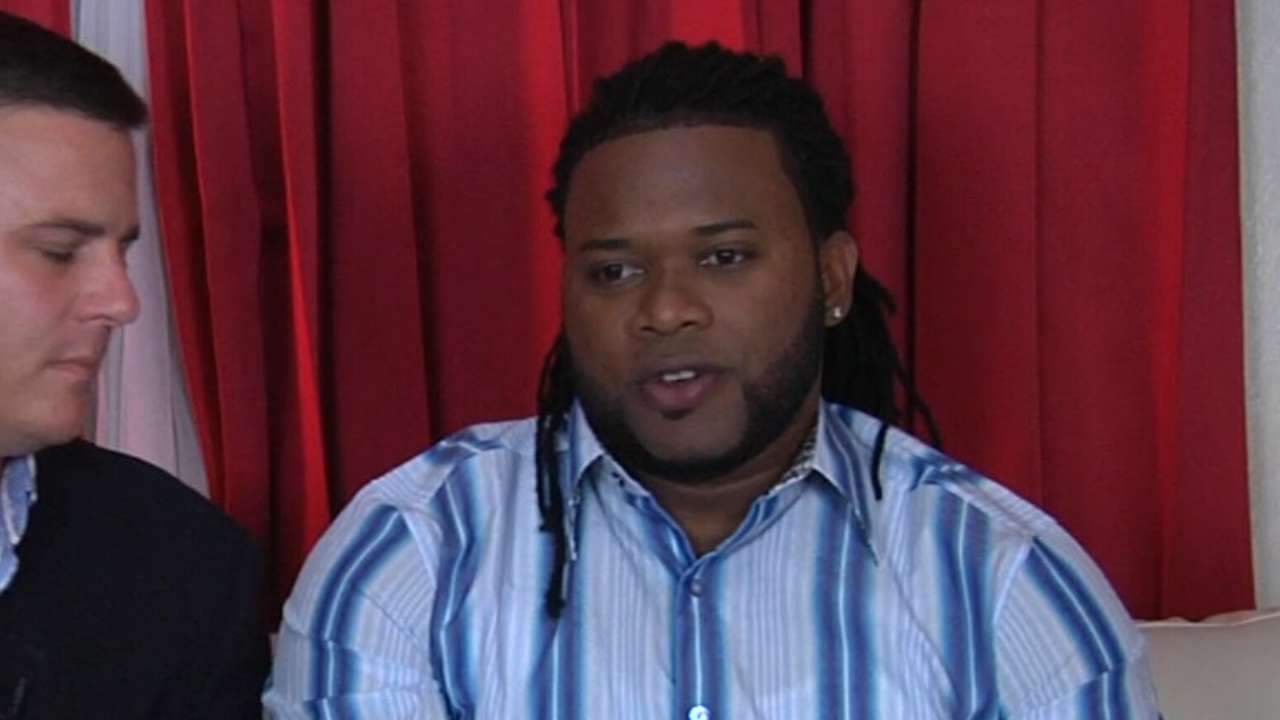 "There is no way he can go out there and get better than last year, right?" Pena said. "But Johnny, in his mind, there is so much room for him to improve. And that's what makes him great. He doesn't settle. He'll throw a bullpen, and then tomorrow, he'll want to throw a better bullpen."
Price added that Cueto's instincts on the mound are as good as any pitcher he's ever seen (coming from a pitching coach of 13 seasons, that's high praise). More specifically, Price pointed to Cueto's ability to size up a hitter and make adjustments within a given at-bat.
The Reds try to teach their pitchers to get a feel for the hitter based on his prior swings -- or even based on how he's standing in the box. With Cueto, that instruction was never necessary; he did that from the start.
"If there's anyone that I've ever been around that could simply go into a game and pitch it without any understanding of the lineup he was facing -- it'd be Johnny," Price said.
And all the while, Cueto genuinely loves his time on the mound.
"Do you see anyone enjoy pitching more than Johnny Cueto does?" Price said. "I mean, like a palpable visual celebration of how much fun he's having. It's great. I really enjoy it.
"... He cuts you up, spits you out. He's special."
AJ Cassavell is a reporter for MLB.com. Follow him on Twitter @ajcassavell. This story was not subject to the approval of Major League Baseball or its clubs.