Caribbean Series prepares Pena for upcoming season
After Royals went to World Series last year, backup catcher inspired to work hard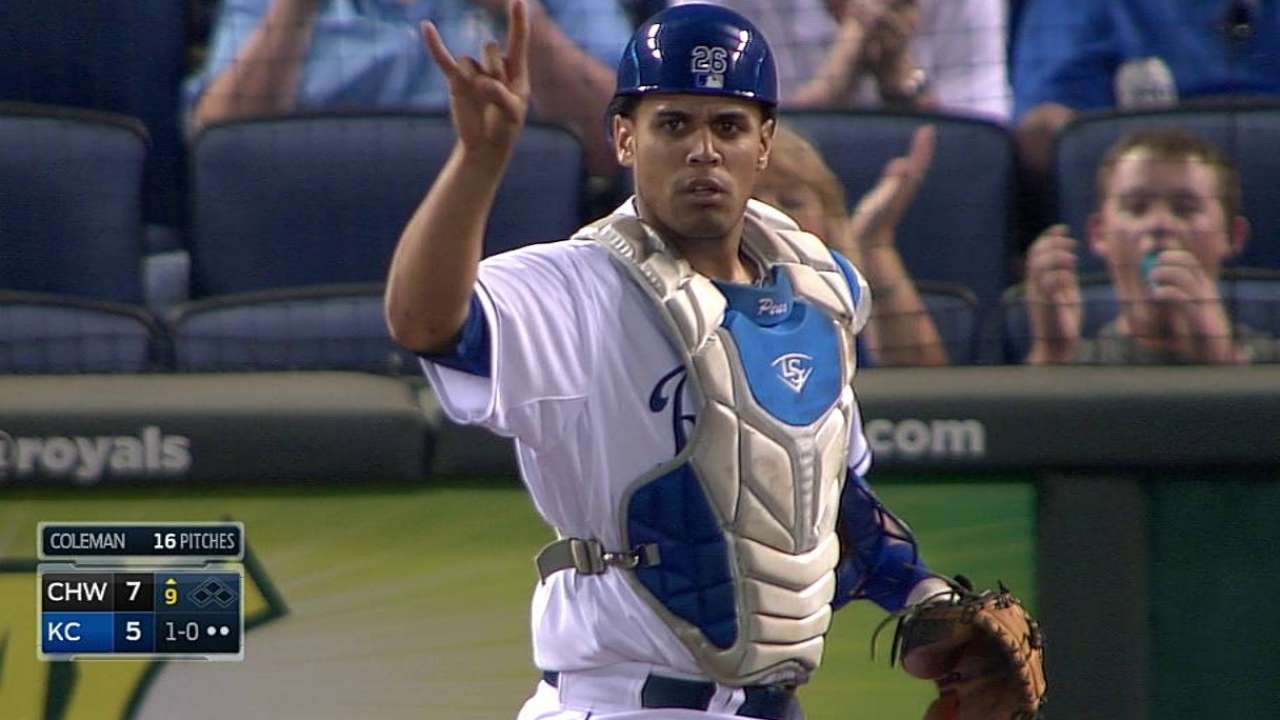 SURPRISE, Ariz. -- From the World Series in October to the Caribbean Series earlier in February, it's been a memorable few months for Royals backup catcher Francisco Pena.
He would not have it any other way.
"I feel like the more games you play, the more chances you have to get better," Pena said. "I love baseball. It's what I know. I was inspired by watching the World Series, and I saw how much hard work and sacrifice it takes to get there. That's also something my father taught me, to work hard and be prepared."
Pena's father is former Major League catcher Tony Pena, a one-time manager with the Royals and current coach with the Yankees. Francisco's brother Tony Jr. is a former Major League infielder who now pitches in Mexico.
As for Francisco, he hit 27 home runs and drove in 61 runs at Triple-A Omaha last year, and he could be headed back to the Minor Leagues this year. Catcher Erik Kratz is currently listed as the backup to starter Salvador Perez.
"The reason I play winter ball and the reason I played in the Caribbean Series is to improve," Francisco Pena said. "The fans in the Dominican Republic are great, and it feels great to be able to play in front of them. I had a great year last year, and we had such a great experience as a team, and now I want to build on that."
Pena had one hit in six at-bats for the Dominican Republic during the Caribbean Series. He hit .161 with four home runs and 10 RBIs in 29 games for the Aguilas during Dominican Winter League play. He also struck out 30 times.
Jesse Sanchez is a national reporter for MLB.com. Follow him on Twitter @JesseSanchezMLB. This story was not subject to the approval of Major League Baseball or its clubs.