Pettis teaching young Astros basics of baserunning, outfield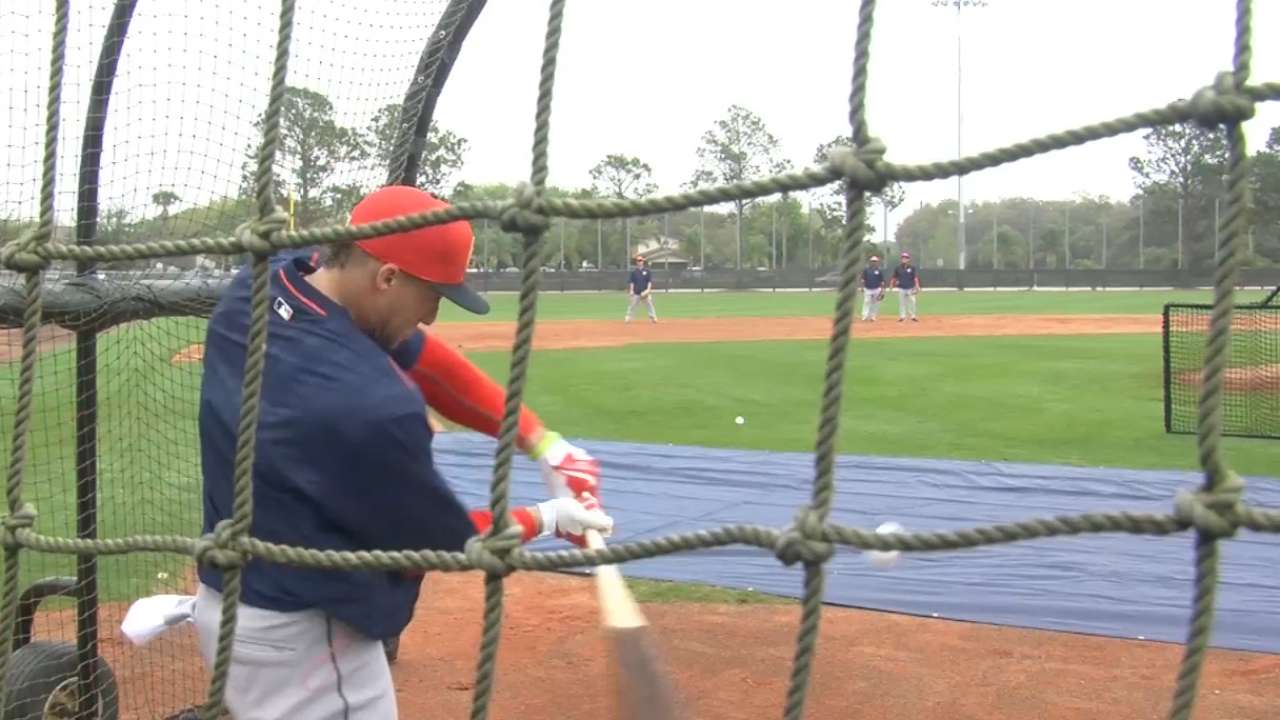 KISSIMMEE, Fla. -- Astros manager A.J. Hinch has made it a point to focus on the team's coach-to-player ratio during drills this Spring Training, trying to establish the norm of one coach to two players at a time.
Third-base coach Gary Pettis has been one of the leading teachers on the staff, spending time with both the outfielders and on baserunning drills.
"Gary is an excellent teacher," Hinch said. "Both in the information that he provides, but also in the standards that he has for the outfield."
The Astros have spent the past three days going over each base to touch on the basics. Pettis has been in charge of leading these "baserunning reviews" going over every aspect of baserunning -- from running out of the batter's box toward first, leadoffs and situational.
"It's about recognizing what's happening while you're out there," Pettis said. "You have to recognize the situations as they happen, you have to see it right now."
Evan Gattis raved earlier this week about all he has learned from Pettis in the outfield. With Gattis and George Springer, the Astros believe they have the potential to have a dynamic outfield, and not just at the plate. They are hoping that the work with Pettis will help their outfield defense as well.
Being able to focus on a small number of outfielders at a time has given Pettis the flexibility to correct problems more easily and quickly than working with them as a group.
And just a few days into working with the outfielders, they have already left an impression on him.
"Just how athletic these guys are," Pettis said. "That's a huge plus in becoming a very good outfield."
Jamal Collier is a reporter for MLB.com. Follow him on Twitter at @jamalcollier. This story was not subject to the approval of Major League Baseball or its clubs.