All about the brace: CC gets assist in 'pen session
Sabathia aiming to return from right knee surgery with added support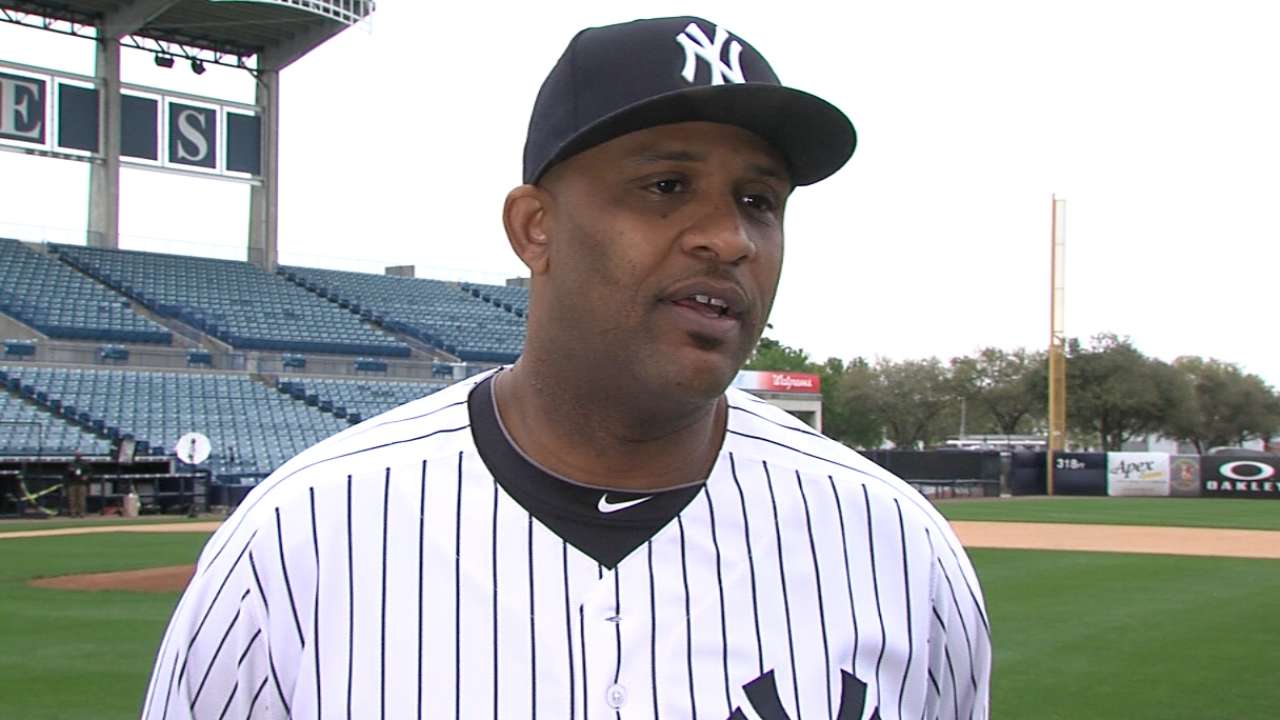 TAMPA, Fla. -- CC Sabathia is continuing to make progress as he returns from right knee surgery, and the Yankees left-hander plans to attack his workload with the assistance of a brace that has been hidden underneath his billowing pinstriped pants.
Sabathia threw a 41-pitch bullpen session on Friday morning at George M. Steinbrenner Field, his third time on the mound this spring. After a long winter of rehab and several platelet-rich plasma injections, Sabathia said that he is able to put his focus into his pitches.
"I just put the brace on. It's nothing out of the ordinary," Sabathia said.
The Yanks are talking about playing an intrasquad scrimmage on Sunday, and they will have an abbreviated workout day Monday before playing their first Spring Training game on Tuesday against the Phillies in Clearwater, Fla.
Yankees manager Joe Girardi said that he plans to announce the team's first starters on Saturday morning, but Sabathia is not expected to be among them.
"We're taking it slow with him, knowing that we don't really think that he's behind and he's got plenty of time," Girardi said. "We're not rushing it because of his knee, and we want to take it step by step."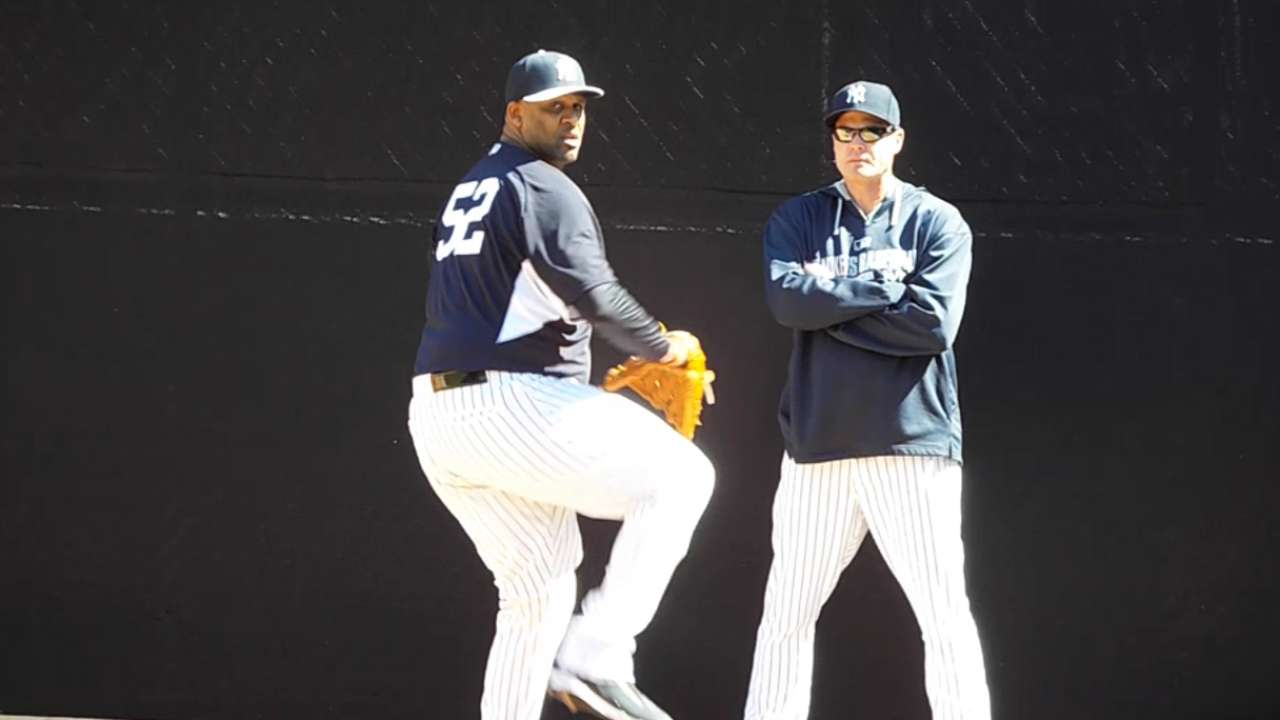 Girardi said that he hasn't talked to the team's trainers about the brace, but he has no issue with Sabathia using it during the season. The Yanks are hopeful that whatever Sabathia does, it will allow him to remain healthy and take the ball regularly.
"I've said all along, you're really not going to know until we get into the season and he's going every fifth day, how his leg is going to do," Girardi said. "I've said all along, it's a concern of mine.
"The fact that he's wearing a brace or not wearing a brace doesn't concern me anymore. If [trainers] feel that he'll stay healthier wearing the brace, then I would tell him, wear the brace."
Bryan Hoch is a reporter for MLB.com. Follow him on Twitter @bryanhoch and read his MLBlog, Bombers Beat. This story was not subject to the approval of Major League Baseball or its clubs.