Farrell: Opening Day starter will sort itself out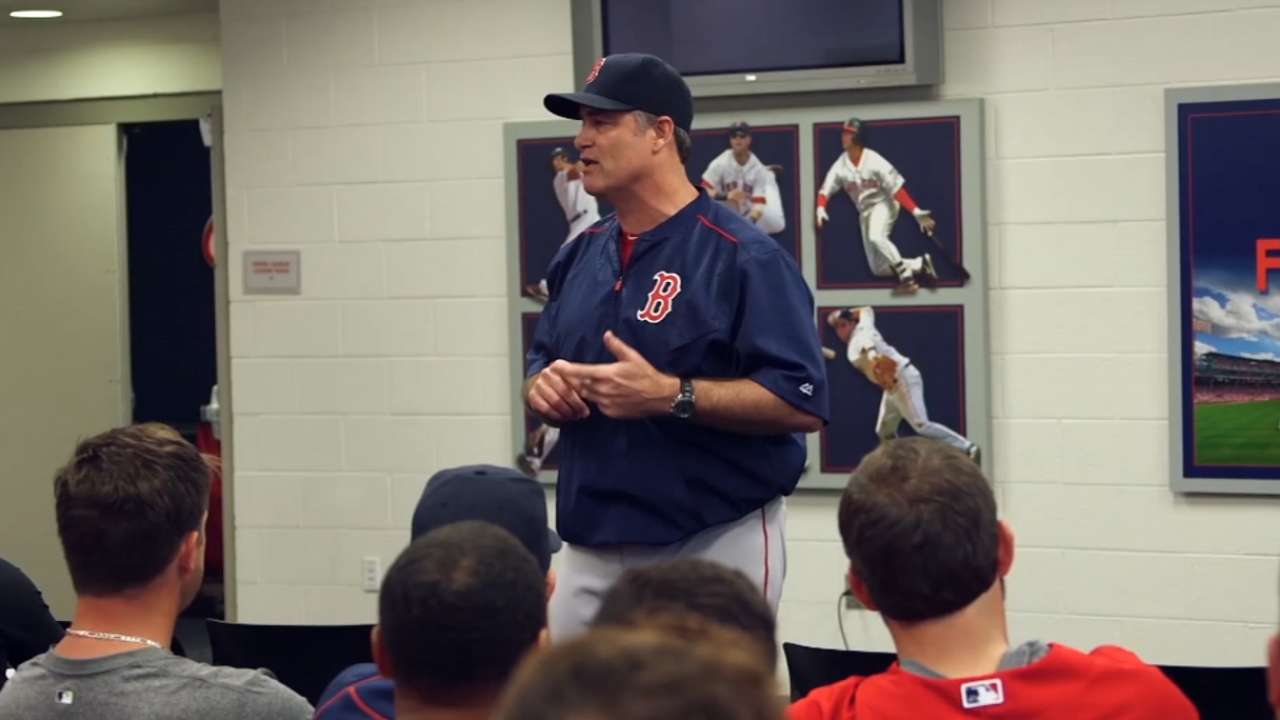 FORT MYERS, Fla. -- It's never too early to ask about the Opening Day starter.
The Red Sox are more than a month away from the start of the regular season, but that won't stop the media from speculating as to whom will get the ball first for Boston. Manager John Farrell entertained that question Friday, but he said there wasn't much information to share yet.
"We'll talk about it once it's posted," said Farrell about ordering the team's rotation. "We haven't outlined what those assignments are going to be, but we've got an overall plan with getting all five guys -- and really 10 or 11 guys stretched out as starters. We'll get to a point in camp where innings are going to become a little less available for guys outside the initial five, so we'll get to that in due time."
Jon Lester, who signed a free-agent deal with the Cubs in the offseason, started each of the last four Opening Day games for the Red Sox, and Josh Beckett started in 2009-10. This year's Opening Day assignment is up for grabs, giving Farrell plenty of time to reach a decision.
The Red Sox will play their first competitive spring action on Tuesday with a split-squad doubleheader against Boston College and Northeastern, and three rotation candidates will be involved: Clay Buchholz and Rick Porcello will pitch against Northeastern, while Wade Miley will throw against Boston College.
But if you're frantically looking ahead, it won't do you much good. Opening Day is on April 6, so there's nothing to read into Tuesday's pitching assignments.
"It's camouflage. It's a big thing," joked Farrell of his starters working in tandem. "We also have a doubleheader, so it's a matter of getting a number of guys to the mound as early as we can."
Miley and Porcello are the only pitchers in camp who started at least 30 games in the big leagues last year, and Farrell wants to make sure his contingency plans are as well ordered as his rotation.
"Coming out of camp, ideally we'd have a preference order for the second tier of starters in the event someone is needed early in the season," said Farrell about sorting through his staff options. "Who is most available? Who's pitching the best at the time? That would clearly be a goal in camp."
Spencer Fordin is a reporter for MLB.com. This story was not subject to the approval of Major League Baseball or its clubs.