Melvin excited about new infield
Oakland will likely have four new starters around the diamond in 2015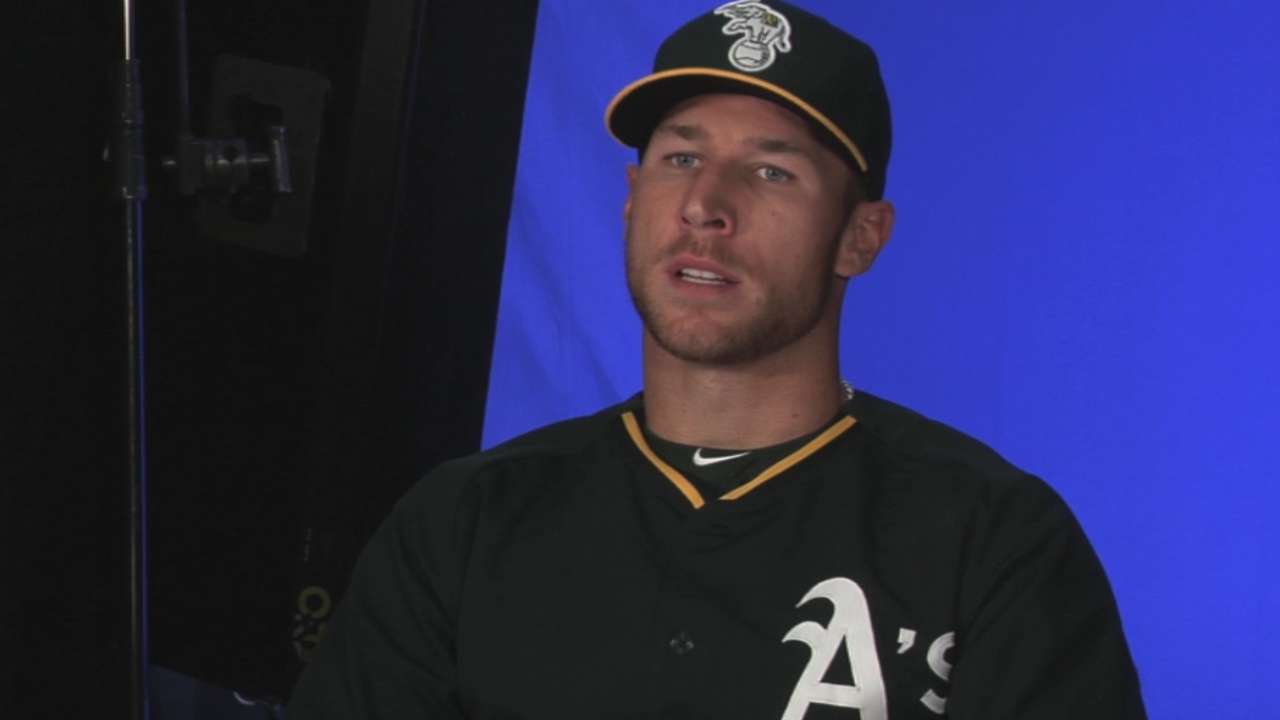 MESA, Ariz. -- Odds are the Athletics will begin the 2015 season with a completely different infield than the one that began the 2014 season.
It's extremely rare that a team replaces all four infield starters, and although Melvin couldn't recall a time he'd been around a team with so much turnover in the infield, he likes the way the A's are currently constructed.
"We're excited about everybody," Melvin said. "We're good defensively all the way around. I'm excited about what we have."
On Opening Day a season ago, the A's infield featured Daric Barton, Eric Sogard, Jed Lowrie and Josh Donaldson.
Sogard is the only one of those four still with the A's, but Ben Zobrist is expected to take over the second-base job.
"He's the poster child for versatility," Melvin said.
Zobrist is certainly a notable newcomer, but he's not the only one. Ike Davis is expected to take over at first base with Brett Lawrie and Marcus Semien filling out the left side of the infield.
A's first intrasquad game set
The Athletics will have their first intrasquad game of the spring on Saturday.
"It's a game where we will let them go a little bit," Melvin said. "Really no signs, let them get into a game format. We won't be hitting and running or stealing a whole lot, just get guys out in the field, see game speed ground balls for the first time and see live pitching."
William Boor is a reporter for MLB.com. Follow him on Twitter at @wboor. This story was not subject to the approval of Major League Baseball or its clubs.