Amarista ready for challenge as Padres' everyday shortstop
Former utility player solidified role as fill-in for injured Cabrera in '14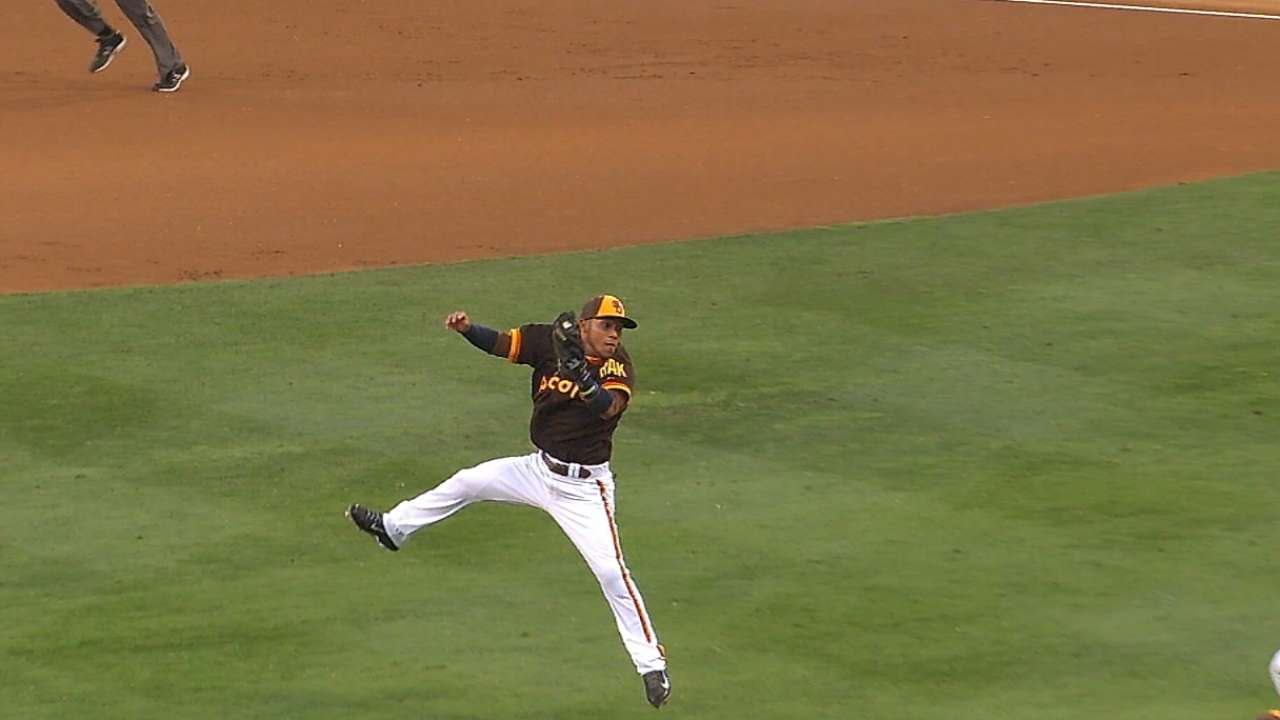 PEORIA, Ariz. -- In a 12-month span, Padres shortstop Alexi Amarista played in 209 games -- 21 games in Spring Training, a career-high 148 regular season games with the Padres and then 40 games this winter, concluding this month in the Caribbean World Series.
Asked when he might have allowed himself some downtime this offseason, Amarista flashed a sheepish grin before relaying an answer to a translator, teammate Wil Nieves.
"I rested in October and November," said Amarista, who turns 26 on Opening Day.
For as much as the Padres would have been fine if Amarista -- who, as it stands today, will get the bulk of the playing time at shortstop -- would have stood down this winter, they understood his desire to play in his native Venezuela.
"He's fine. He's conditioned to do that," said Padres manager Bud Black. "We'll watch him this spring probably more than past springs, as far as his total volume."
To be sure, there will be a lot of eyes on Amarista, the shortest player in the Major Leagues at 5-foot-6, who will be counted on to handle a big role as the starter at an important position, one that he handled deftly last season when shortstop Everth Cabrera landed on the disabled list twice.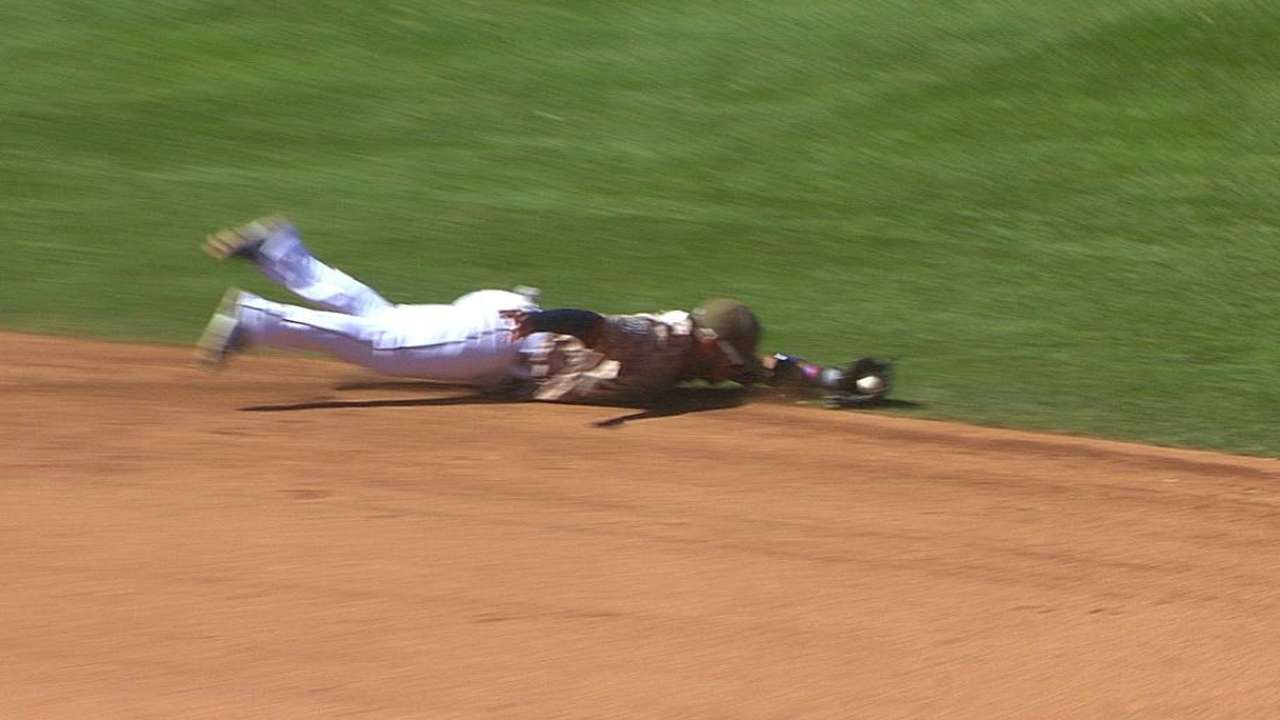 Primarily a utilityman in his first two seasons with the Padres, Amarista had a career-best 423 at-bats, hitting .239 with five home runs and 40 RBIs, which weren't nearly his most important contribution.
After playing a combined 25 games at shortstop the previous two seasons, he was thrust into the role in Cabrera's absence.
Amarista did more than just handle the position, surprising scouts and people within the organization. There was more carry to his throws than they thought. He offered more in terms of range.
During a six-week stretch, Amarista showed he could handle the position, which made the decision to non-tender Cabrera after the season a little easier.
"It's certainly the best I've ever seen him play shortstop," a National League scout said in September. "… His arm looked stronger than I've ever seen it and he's much more under control than I've seen from in the past."
FanGraphs had Amarista at a plus-seven in DRS (Defensive Runs Saved) for the 626 defensive innings he played the position, which is above-average. The sample-size is small, but it was enough to convince the Padres it might be repeatable.
The Padres added veteran infielder Clint Barmes on a one-year deal this offseason for depth and he will see time at shortstop as well so that Amarista doesn't wear down.
The shortstop position is one that Padres first-year general manager A.J. Preller will be watching closely this spring.
"I think, in general, we're really more anxious just to see how the Spring Training goes for the infield, in the middle of the infield, with Alexi and Clint Barmes, we're hoping we're covered," Preller said.
As for Amarista, he's ready to tackle the challenge of entering the season as the starter -- the first time in his career that's happened.
"I'm blessed that they gave me the opportunity and that gave me more confidence, being an everyday player," he said.
Corey Brock is a reporter for MLB.com. Keep track of @FollowThePadres on Twitter. This story was not subject to the approval of Major League Baseball or its clubs.