Pirates map out pitching schedule for Spring Training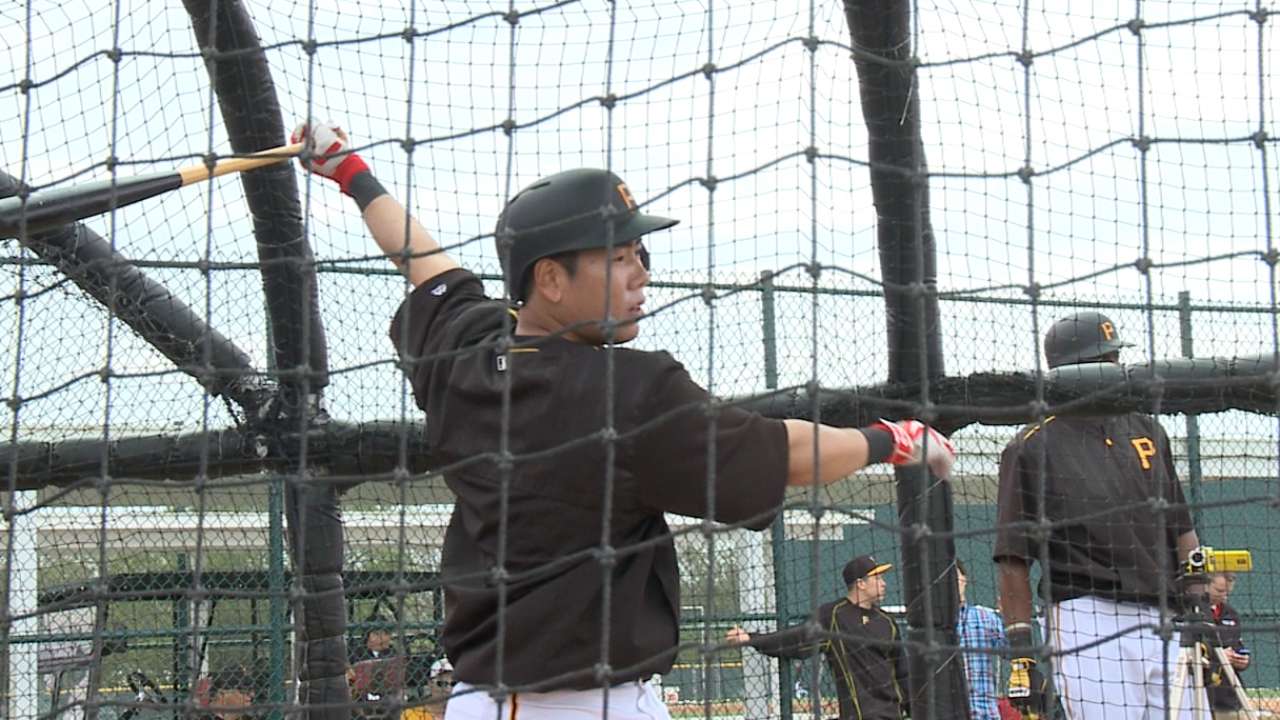 BRADENTON, Fla. -- Pirates manager Clint Hurdle announced the pitching schedule for the Black & Gold game on Monday. The intrasquad contest at McKechnie Field will be 5 1/2 innings, featuring 11 pitchers throwing one inning each.
Right-handers Nick Kingham, Josh Wall, Collin Balester, Adrian Sampson, Wilfredo Boscan and left-hander Charlie Leesman will pitch for the Black team. Right-handers Arquimedes Caminero, Deolis Guerra, Angel Sanchez, Blake Wood and lefty Jeremy Bleich will pitch for the Gold team.
The Pirates begin Grapefruit League games on Tuesday, and the club has yet to announce who will start the spring opener against the Blue Jays. But Hurdle said pitching coach Ray Searage already has a schedule mapped out for the rest of Spring Training.
With an abundance of pitchers -- several of them fighting for jobs -- and only so many innings to use them this spring, Hurdle said the Pirates will consider occasionally using relievers with guaranteed roster spots in Minor League games so they can get their work in.
The Pirates are also looking to schedule a few more "B" games to provide more innings for their pitchers.
"We've got a number of different ways we can go cutting up innings to get it done," Hurdle said. "You can't just rely upon the games with the amount of guys that we've got."
Adam Berry is a reporter for MLB.com. Follow him on Twitter at @adamdberry. This story was not subject to the approval of Major League Baseball or its clubs.