Hernandez's delay in reporting may leave him behind
Astros unsure when Dominican rotation candidate will be in camp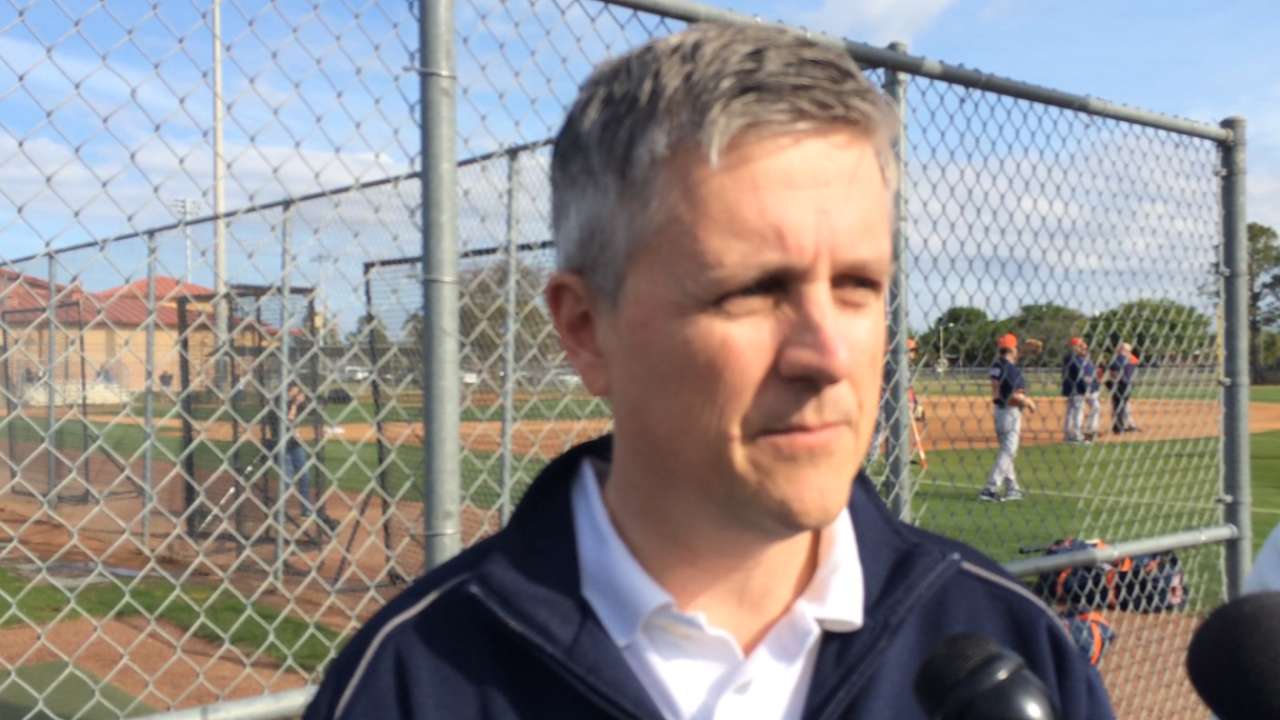 KISSIMMEE, Fla. -- Two large brown boxes sit on the chair in front of Roberto Hernandez's locker. Three envelopes have been placed on top of the boxes, along with a memo to the players from Thursday morning.
A bag of golf clubs sits in front of two jerseys and four pairs of pants -- two gray, two white -- still neatly draped from a hanger -- and all appear to be untouched. Another day at Astros camp passed and Hernandez, delayed because of issues acquiring a work visa, still has not reported to camp.
The Astros expected a late arrival from Hernandez because earlier this month, Feb. 12, the two sides agreed to a contract. But general manager Jeff Luhnow said on Saturday that he hoped Hernandez could arrive to camp by Tuesday.
Houston is expecting Hernandez, 34, to compete for a spot in the rotation. He went 8-11 with a 4.10 ERA in 32 games last year with the Phillies and Dodgers.
Hernandez has been throwing bullpen sessions in the Dominican Republic to remain sharp. If he does not report to camp soon, however, manager A.J. Hinch said Hernandez's delay could begin to cause a setback.
"It's going to depend upon him showing up ready to go," Hinch said. "He is a veteran guy, so I don't sense that he's going to come in unprepared. But once games start, we're starting to get a little bit behind."
The Astros open their Spring Training schedule on Thursday against the Phillies.
Jamal Collier is a reporter for MLB.com. Follow him on Twitter at @jamalcollier. This story was not subject to the approval of Major League Baseball or its clubs.