Hollands rocking stirrups as part of new look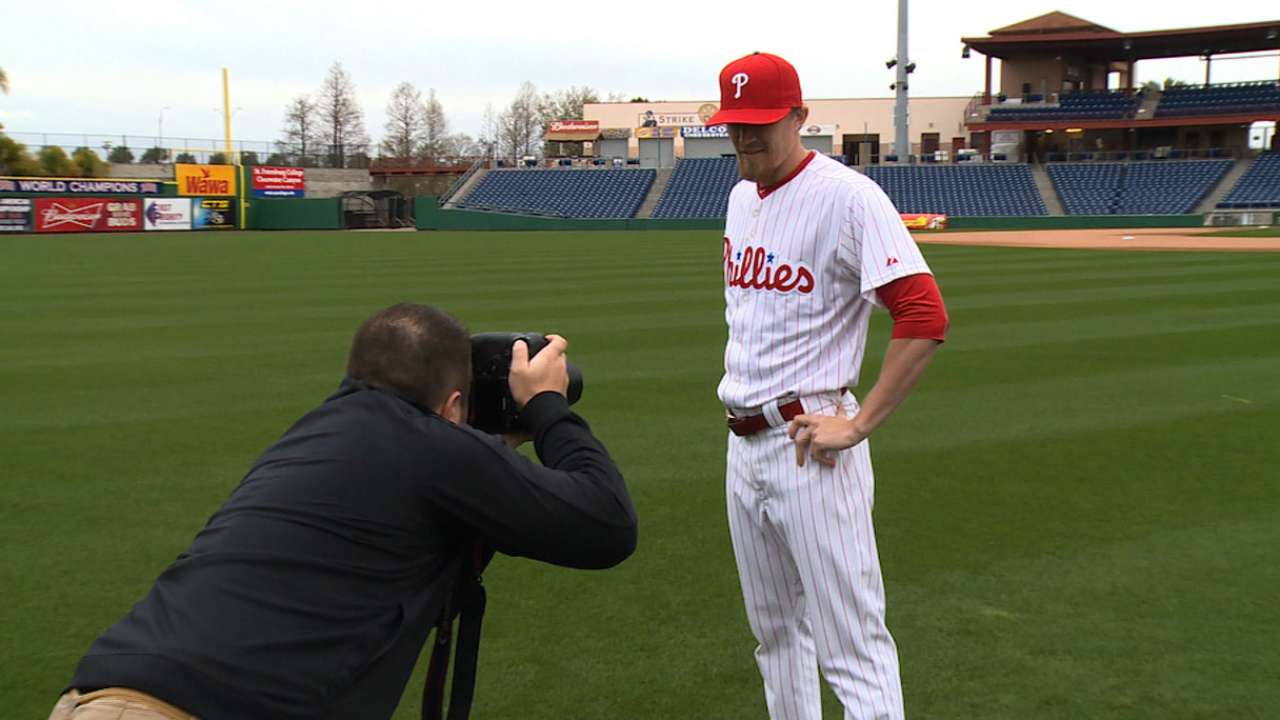 CLEARWATER, Fla. -- Before the Grapefruit League season opens Tuesday and Phillies players face real competition with real results that matter, reporters have asked Phillies manager Ryne Sandberg if anybody has stood out in camp.
Phillies left-hander Mario Hollands, 26, has stood out, but for more than his pitching.
Hollands is sporting stirrups, which have gone the way of the no-flapped batting helmet and zip-up jerseys. No Phillies player has worn stirrups on an everyday basis since Jim Thome in 2012. No Phillies player had worn them regularly before Thome since Jamie Moyer from 2006-10.
"If I have half the career they had, I'd be very happy," Hollands said Friday morning at Bright House Field.
Stirrups have died among players -- the team keeps four-inch and nine-inch stirrups on hand, mostly for coaches -- for several reasons. Most players wear long pants, so the cuff rests below the ankle, making stirrups unnecessary. Socks also can be more comfortable. But another reason is traditional baseball cleats (cut below the ankle with the oversized tongue that flips over the laces) have been replaced by high-top cleats.
Stirrups with high-top cleats are a bad look.
Hollands said he has a few pairs of Cliff Lee's old cleats, which he will use during the season. They work well.
Hollands wore the four-inch stirrups on Sundays last season. He is giving the nine-inch ones a shot this spring because they fit better. The four-inch ones had bad elastic, so he had to tape them up before every game, which is not exactly convenient.
"Right now I'm going to wear them," Hollands said. "But the first time I struggle, they're gone."
Todd Zolecki is a reporter for MLB.com. This story was not subject to the approval of Major League Baseball or its clubs.