Upton to miss rest of spring with inflammation in left foot
Braves center fielder expected to begin baseball activities in early April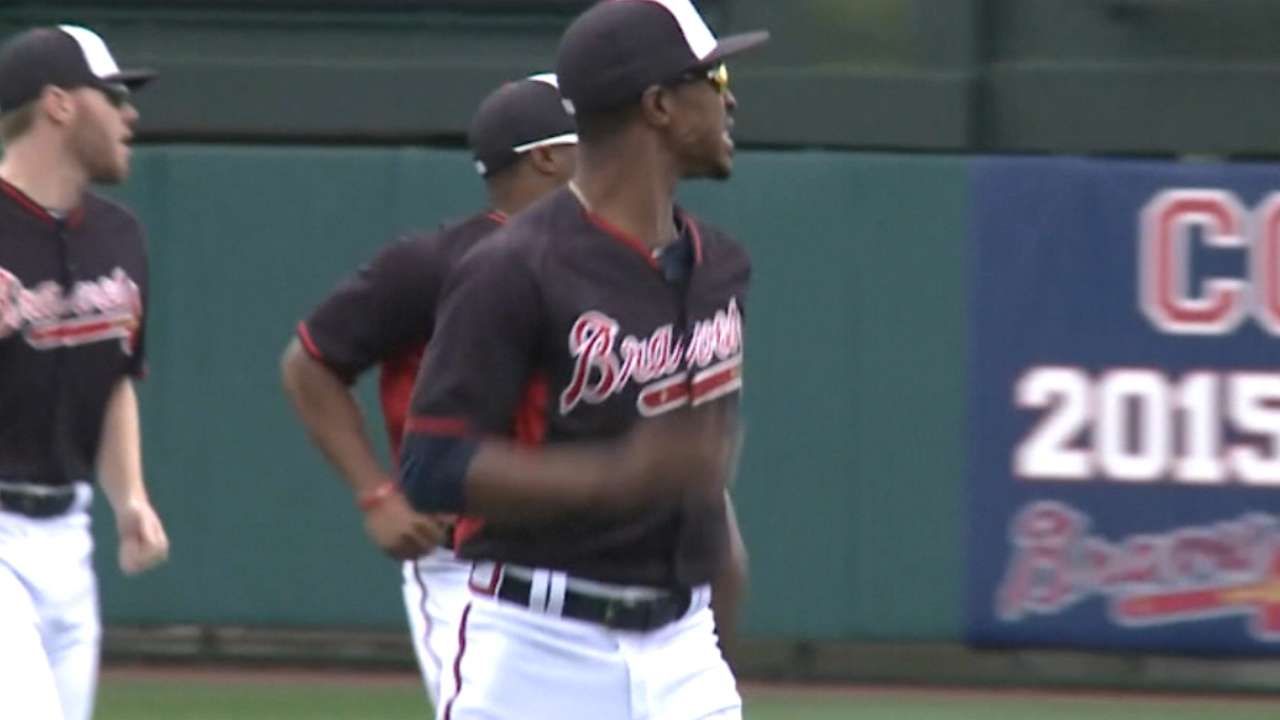 LAKE BUENA VISTA, Fla. -- After undergoing an MRI on Friday afternoon, Braves center fielder Melvin Upton Jr. learned that a left foot injury will sideline him throughout Spring Training and likely force him to spend the first few weeks of the regular season on the disabled list.
The MRI showed Upton is dealing with sesamoiditis (inflammation in the bone behind the ball of his foot). The veteran outfielder will spend the next two weeks in a short leg cast and then wear a walking boot for the following four to six weeks. If all goes according to plan with this timeline, he could resume baseball activities around the same time the Braves play their April 6 Opening Day game in Miami.
Early indications are that Upton will likely not return to Atlanta's lineup until May 1.
"Given the enthusiasm that was created from the time Upton spent with [new hitting coach Kevin Seitzer this winter], I was really looking forward to seeing how it all played out during Spring Training," Braves president of baseball operations John Hart said. "But this is not a season-ending injury. So we'll look forward to getting him back, and in the meantime, we have some options in place."
Upton was seen limping after completing his batting-practice session during Thursday's workout. When he returned to Champion Stadium still feeling discomfort on Friday, the Braves sent him to a nearby hospital for an X-ray that revealed the diagnosis that was confirmed by the MRI a few hours later.
With Upton sidelined, the Braves will now have to determine how to fill their void in center field. Todd Cunningham, Eury Perez, Zoilo Almonte and Eric Young Jr. are among the candidates that are already with the club at Spring Training.
This has certainly been an interesting week for Upton, who reported to camp on Monday and informed reporters that he wanted to drop his nickname (B.J.) in favor of his birth name (Melvin).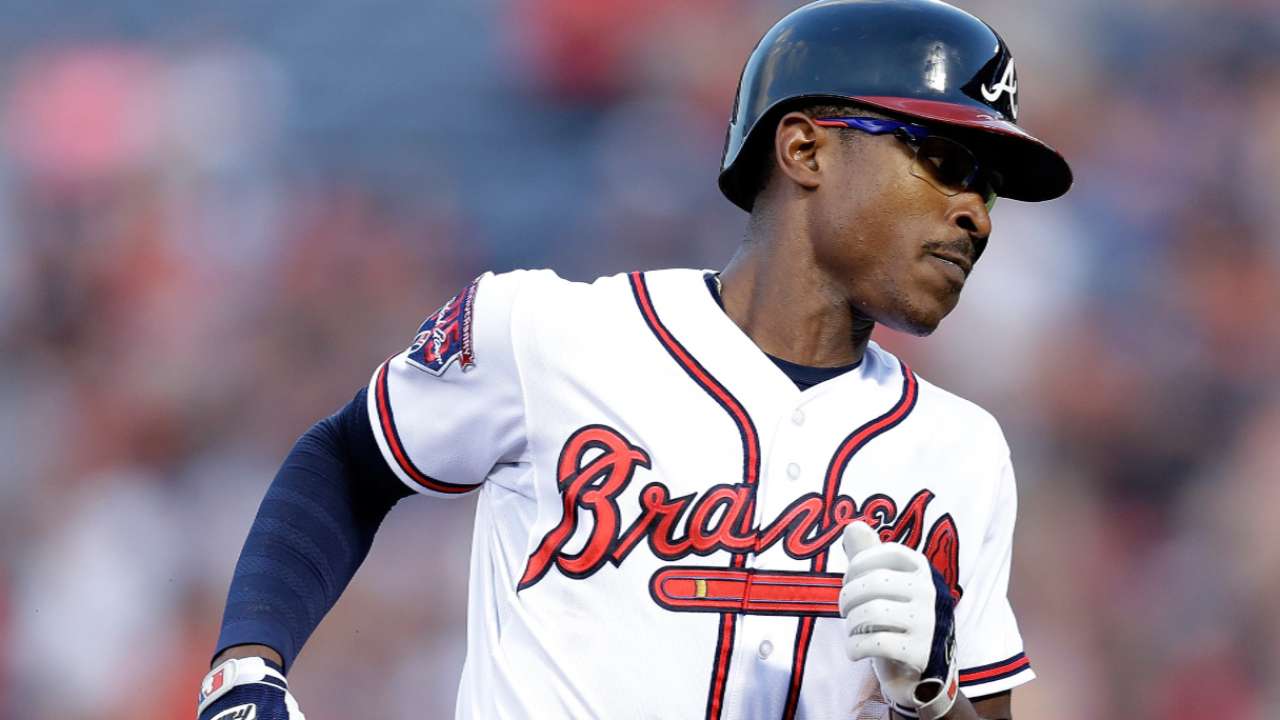 Though Upton said the decision to begin using his birth name was not in response to the struggles he has experienced over the past two seasons, there is reason for him to at least hope this season provides a fresh start.
Upton has batted .198 with 21 homers and a .593 OPS (lowest among all Major Leaguers with at least 1,000 plate appearances) since signing a five-year, $75.25 million deal with Atlanta before the 2013 season.
Mark Bowman is a reporter for MLB.com. This story was not subject to the approval of Major League Baseball or its clubs.