Hamilton feels less pressure with rookie campaign behind him
Reds' speedy center fielder focusing on bunting for more base hits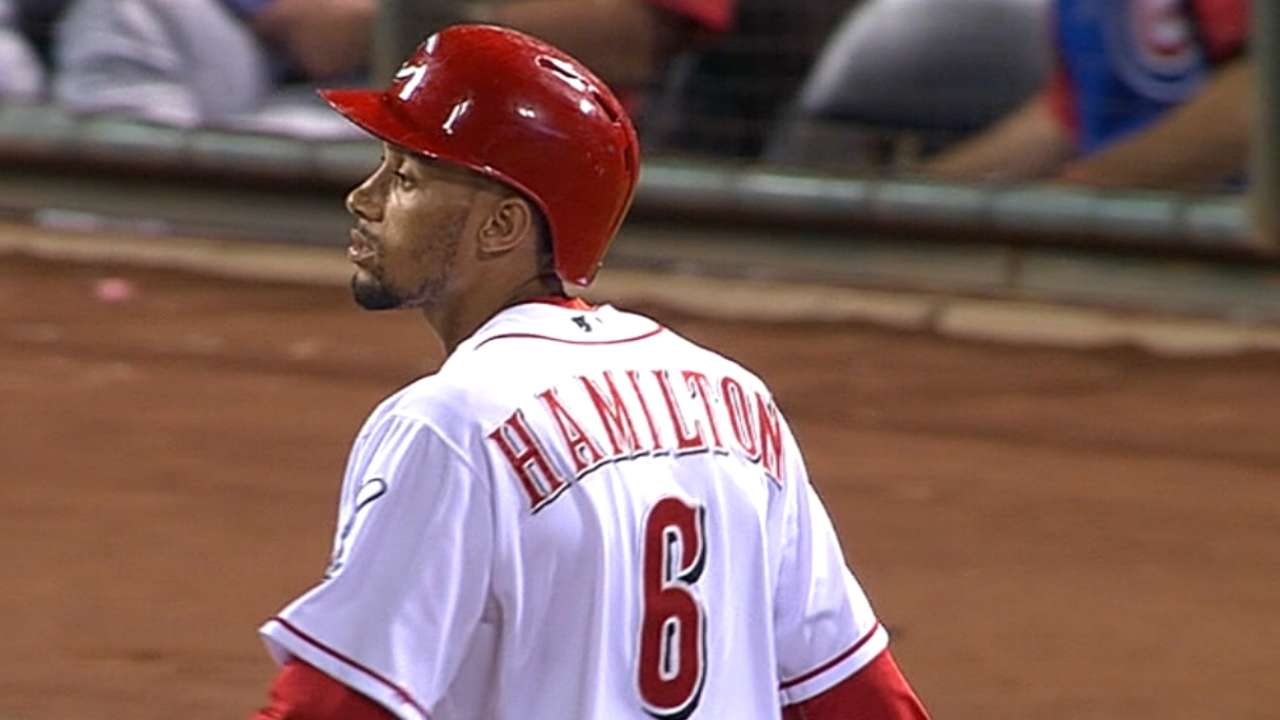 GOODYEAR, Ariz. -- Less than a week into Reds camp, Billy Hamilton already feels a noticeable difference when he enters the clubhouse adjacent to Goodyear Ballpark.
"I'm just more comfortable, more relaxed," the Reds sophomore speedster said before Friday morning's workout. "I've been able to come here and not put so much pressure on myself. My work ethic is going to be the same, always, every single year. But it's more relaxing now. I come in every day being able to breathe."
Entering his age 24 season, it's certainly understandable that Hamilton felt the burden of expectation last season. Having shattered all sorts of Minor League records on the basepaths, Hamilton hit .250 in his first year in the Majors, and he swiped 56 bags -- second best in the National League.
Reds manager Bryan Price says he's seen an evolution in Hamilton from a prospect trying to conquer the hype to a ballplayer simply trying to get better.
"It's hard to live up to your billing, and it's a lot easier game to play when you don't worry about living up to what everybody expects you to do," Price said. "He's such a gifted natural athlete. He's a good instinctive player."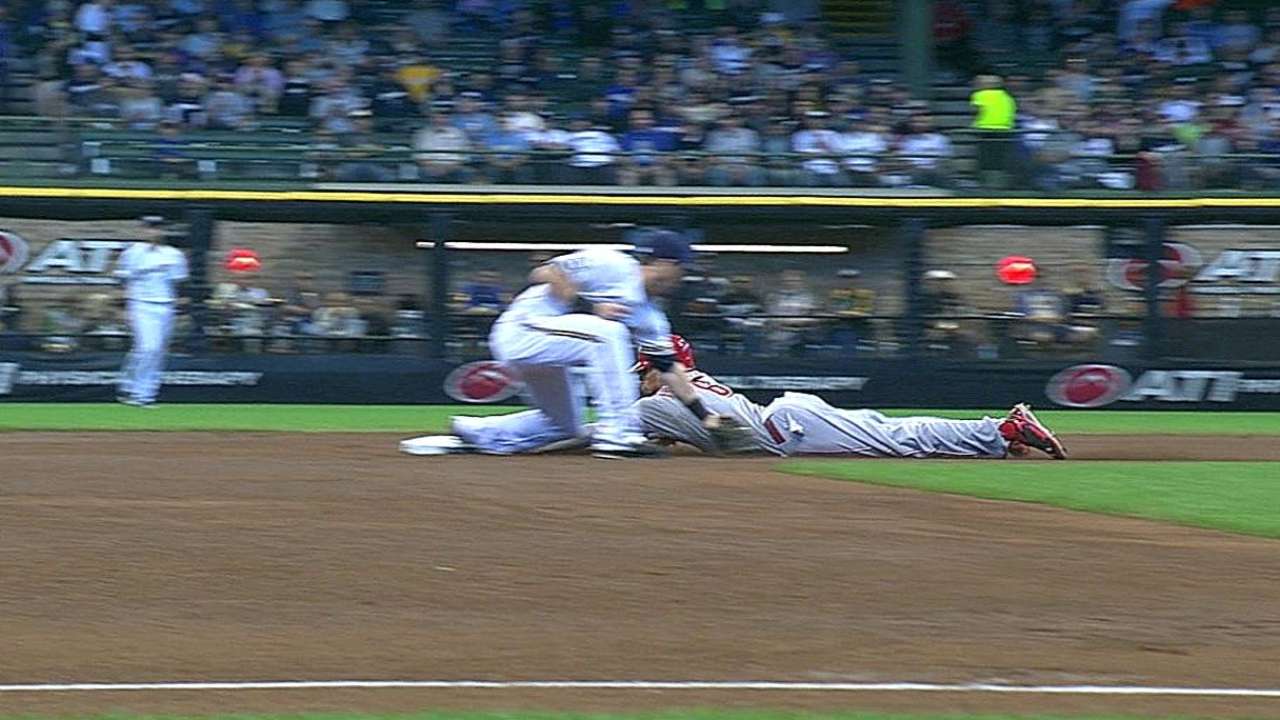 One of those instincts for Hamilton -- more so than anyone else in baseball, except maybe Miami's Dee Gordon -- is his ability to use speed as a weapon.
Hamilton had 15 bunt hits last season, and he's looking to see that number increase significantly this year. That's why he's been out on the half-fields, putting in extra work with first base coach Billy Hatcher before workouts.
"Bunting can be a big part of my game, which I didn't use as much as I should have last year," Hamilton said. "Bunting for base hits can get you out of different kinds of slumps and when you're not feeling good at the plate."
With that in mind, the Reds have given Hamilton the green light during Spring Training to bunt whenever he feels like it -- even if the situation might dictate a different approach.
"If it's two outs or two strikes, this is the time to work on it," Hamilton said. "Even if it's 3-2, they gave me permission to [bunt]. It's something I might not do during the season, but you want to work on it in a game versus just here in practice."
AJ Cassavell is a reporter for MLB.com. Follow him on Twitter @ajcassavell. This story was not subject to the approval of Major League Baseball or its clubs.