Baserunning early point of emphasis in camp
Manager Farrell wants stolen-base success rate of 80 percent in 2015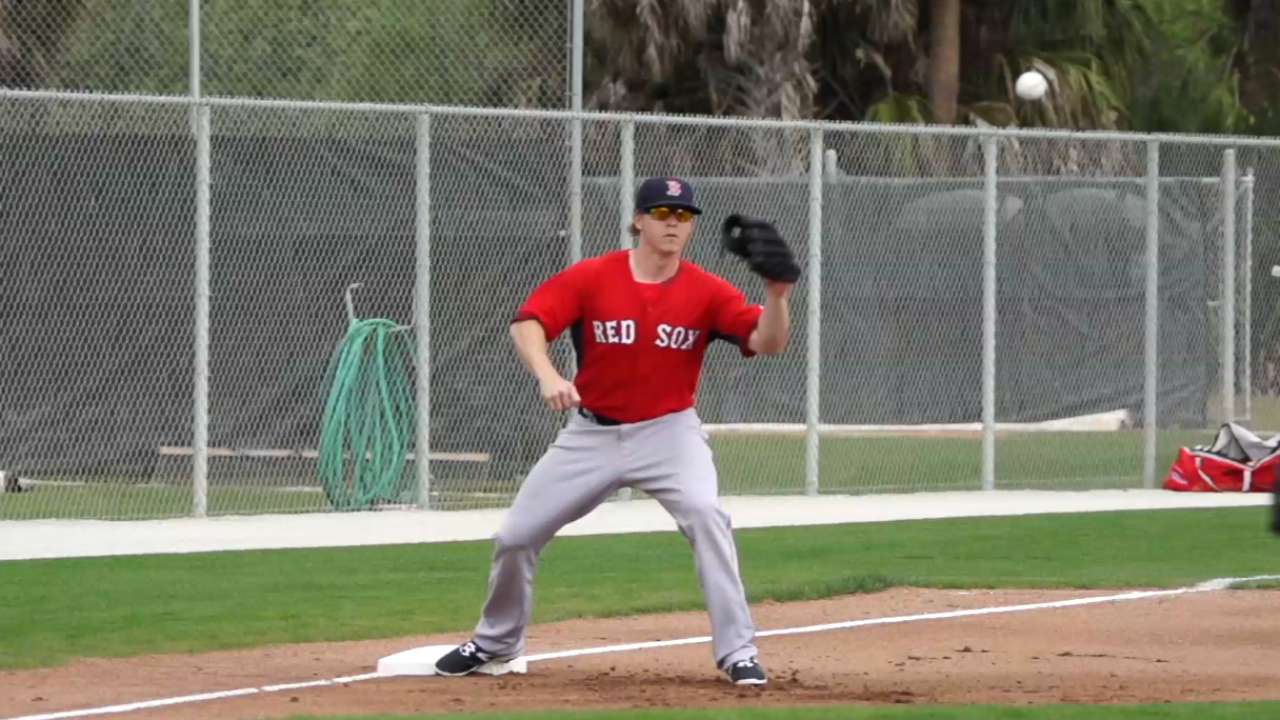 FORT MYERS, Fla. -- The Red Sox don't expect to run wild on the basepaths this season, but they do hope to have more skill at stealing bases. Boston was one of just seven big league teams with fewer than 70 stolen bases last season, and it ranked 17th in stolen-base percentage (.716).
Brock Holt led the Red Sox with 12 stolen bases in 2014, and nobody else was able to reach the double-digit steal plateau. Part of that was due to injuries and inconsistent personnel, and manager John Farrell hopes his players are able to be a little more successful and daring on the basepaths in 2015.
"Our goal is to always be 80 percent successful," Farrell said of stealing bases. "At that point, you're going to be in the positive. Once you drop below that, then we've got to be a little more selective."
Baserunning took center stage during Friday morning's drills, and several of the newcomers were introduced to third-base coach Brian Butterfield's style of coaching for the first time. Butterfield, who is also the team's infield instructor, brings enthusiasm and precision to coaching the running game.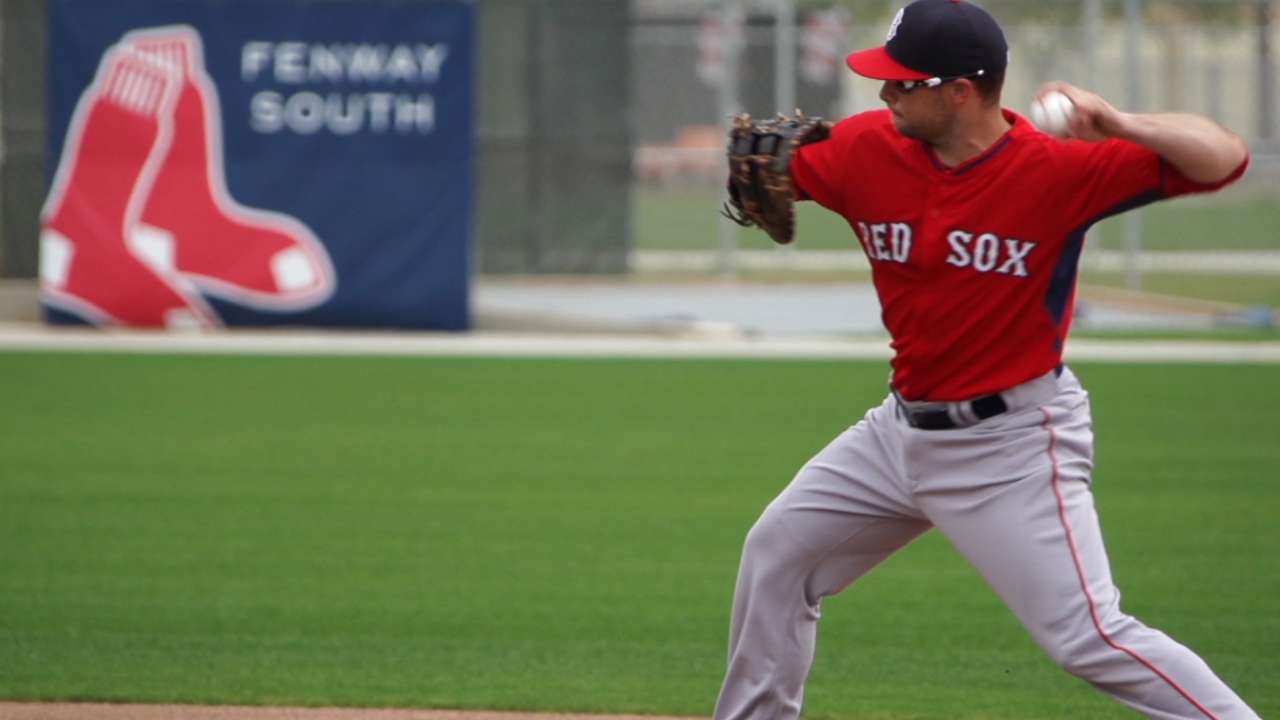 "He brings the same approach to that aspect of our team, and that's attention to detail," said Farrell. "He's looking for opportunities to take advantage of a situation. Today's drill is one where you want to create an awareness of many different situations and scenarios. It's a matter of getting some of the cobwebs off after a long offseason to some of the finer points and detail of the game."
Farrell said he wants his players to learn how aggressive their third-base coach might be during the season, and he also wants them to learn the angles Butterfield will take down the third-base line.
Still, with David Ortiz and offseason additions like Hanley Ramirez and Pablo Sandoval, the Red Sox will likely be known more for power than speed. Farrell said he's not sure who will slot in as the team's primary leadoff hitter, and he said that designation may change on a regular basis.
Shane Victorino struggled with injuries last season and led off just once in 30 games, and rookie Mookie Betts led off 22 times in 52 games. Both of those players may be in the mix for the leadoff slot, and the Red Sox will also take a long look at Rusney Castillo this spring.
"Vic is a candidate," Farrell said. "It's going to be dependent on the opposing pitcher on a given day. Whether or not Rusney is a guy that evolves into that in time, I'd say there are other guys ahead of him at this time. Still, it's not going to be wholely dependent on speed. On-base [percentage] is the primary driver."
Spencer Fordin is a reporter for MLB.com. This story was not subject to the approval of Major League Baseball or its clubs.