Gordon on track to be ready by Opening Day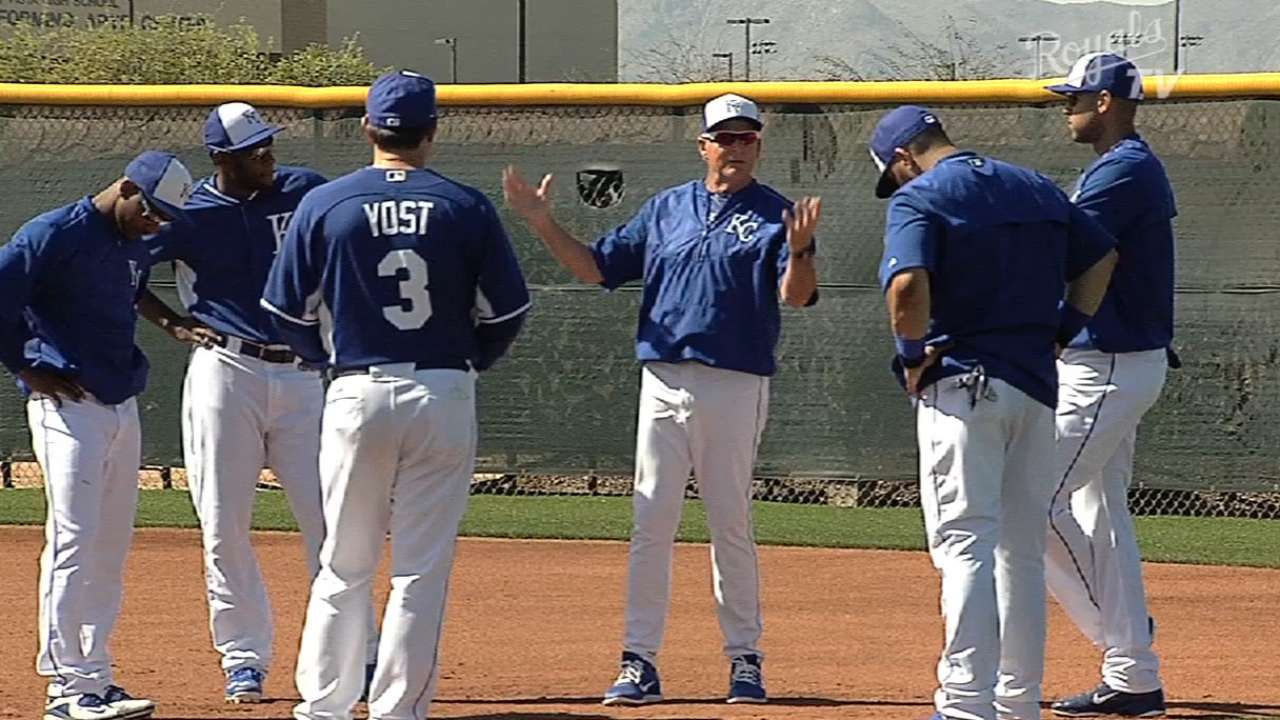 SURPRISE, Ariz. -- Alex Gordon's rehab is going as scheduled, and the Royals' left fielder remains on track to be ready for Opening Day.
Gordon, who had surgery on his right wrist in December, hit off a batting tee Thursday and Friday.
"I had about 20 or 30 swings, and it felt great," Gordon said. "As long as it doesn't come back with any pain or suffering tonight, I'll probably have a little soft-toss. It's pretty exciting. Honestly, it is. That's not a joke."
Gordon also played long-toss Monday and took about 15 dry swings Tuesday with a fungo bat without any discomfort.
"I turned it loose the last 10 swings [Friday], and it almost felt like the more I turned it loose, the better it got," Gordon said. "That's a good sign that most of the discomfort, if there is any, comes from lack of swings and being stiff."
The left fielder insists he will be ready for Opening Day.
"We don't have a progression. It's just day by day," Gordon said. "After we swung it today, we talked about how we are going to approach it [Saturday], and I think that's how we are doing it right now. If it was during the season, obviously it would be pushing it forward a lot quicker, but we are just taking it slow and trying to be smart about it."
Jesse Sanchez is a national reporter for MLB.com. Follow him on Twitter @JesseSanchezMLB. This story was not subject to the approval of Major League Baseball or its clubs.