Jansen fitted for weight-bearing boot
Dodgers' closer on crutches following foot surgery, throwing in meantime with knee on chair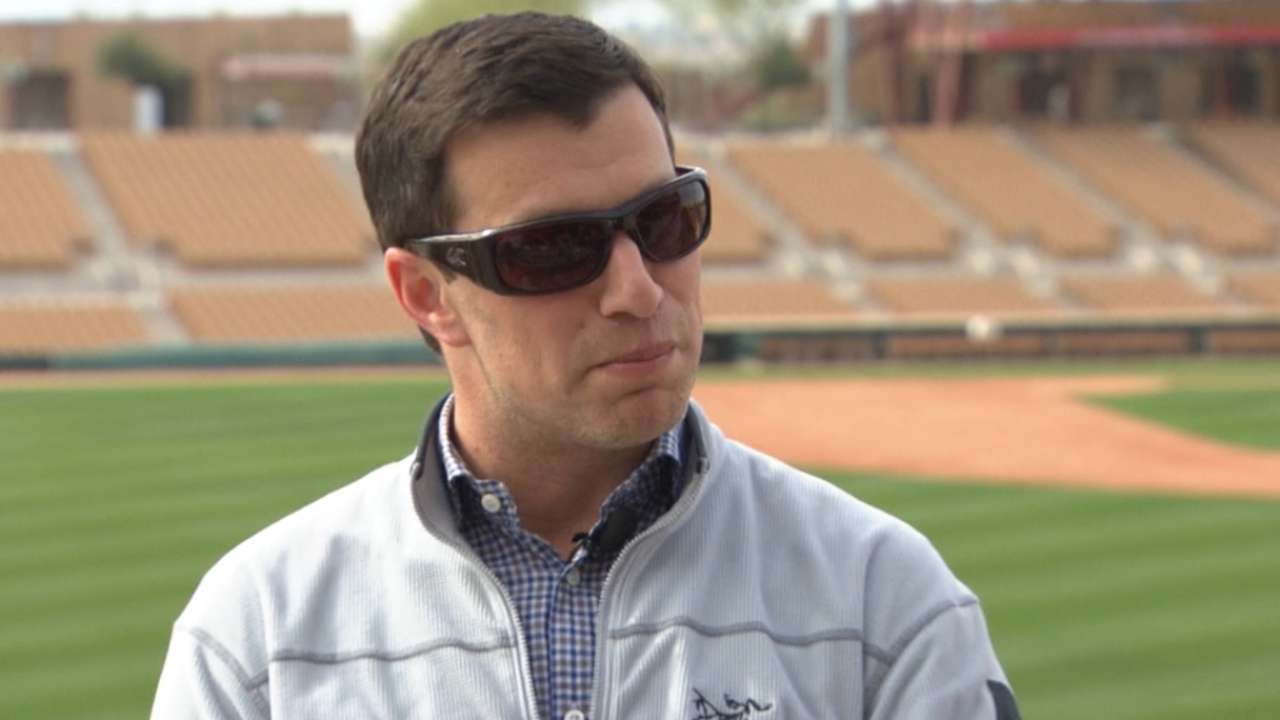 GLENDALE, Ariz. -- Injured Dodgers closer Kenley Jansen was fitted with a protective boot on Friday as he continues his recovery from left-foot surgery.
After stitches are removed next week, the boot will allow Jansen to begin placing weight on the foot and gradually ramp up athletic activity. Until then, he will continue on crutches.
Jansen is out until at least the end of April after having a growth removed from his fifth metatarsal. He said doctors still aren't sure what caused the growth, although one theory is that it was the cumulative effect from landing on the foot while pitching after the frequent trauma from foul balls when he was a catcher.
To keep his shoulder loose, Jansen has been making 40 throws a day while resting his knee on a chair.
He also reports having already lost 8 pounds through a low-carb diet with a goal of 20 pounds total to lose. Jansen said the lighter weight will take pressure off the healing foot.
Ken Gurnick is the Los Angeles Dodgers beat reporter for MLB.com. This story was not subject to the approval of Major League Baseball or its clubs.