Kimbrel uses changeup to keep mechanics in check
Braves closer likes to experiment with pitch early in spring camp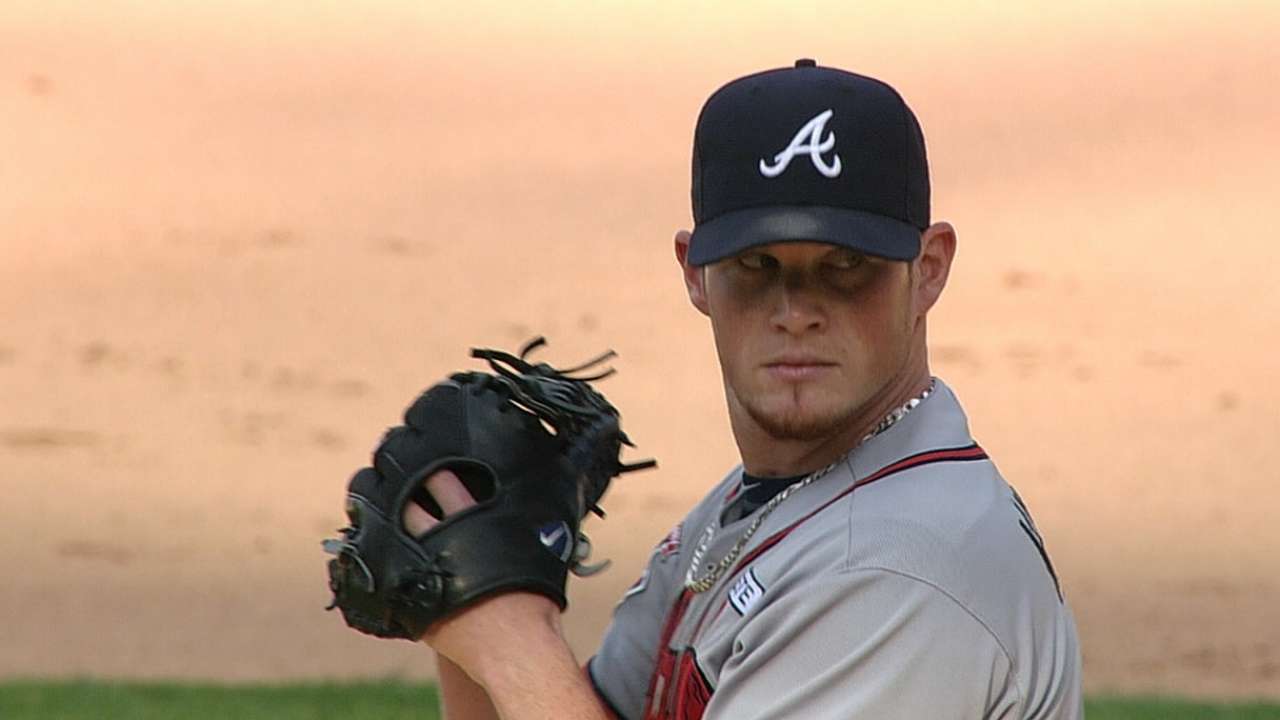 LAKE BUENA VISTA, Fla. -- While catcher A.J. Pierzynski and opposing batters might have been impressed with the changeups Craig Kimbrel threw during Thursday's live batting-practice session, Braves pitching coach Roger McDowell chose to playfully jab his closer about this pitch that will likely not be used during the regular season.
"It's nothing new," Kimbrel said. "I joke around and play with [the changeup] every Spring Training. Roger looked at me yesterday and said, 'You've been working on it for five years, it ought to be working by now.'"
It's also not necessarily new for Kimbrel to experience success with the changeup during the early days of Spring Training, when he is still refining his mechanics and working with a moderated effort level. His personal history has proven that this offspeed pitch will not be as effective once he begins generating some adrenaline and accelerating his delivery over the next few weeks.
"It's so early in spring and my arm speed is not up to where it needs to be," Kimbrel said. "My mechanics and my arm slot are not all there. It always seems like it works early on. It actually was not bad yesterday, but that doesn't mean it's going to be better this spring. I'm going to start throwing different, a little more intense. So we'll see where it goes."
Kimbrel has not completely ruled out adding the changeup to his repertoire, which features an overpowering fastball and the knee-buckling curveball that he throws with the aggression of a slider. But for now, he simply views the changeup as a way to improve his mechanics and avoid putting too much early strain on his arm with an overabundance of curveballs.
"It does help me with extension and getting through my pitches," Kimbrel said. "That's really the main reason I throw it. Plus, I don't want to go out there and flip off breaking balls over and over again until my arm is ready to do it. So why not throw a changeup?"
Mark Bowman is a reporter for MLB.com. This story was not subject to the approval of Major League Baseball or its clubs.