Britton doing his part to help strike out cancer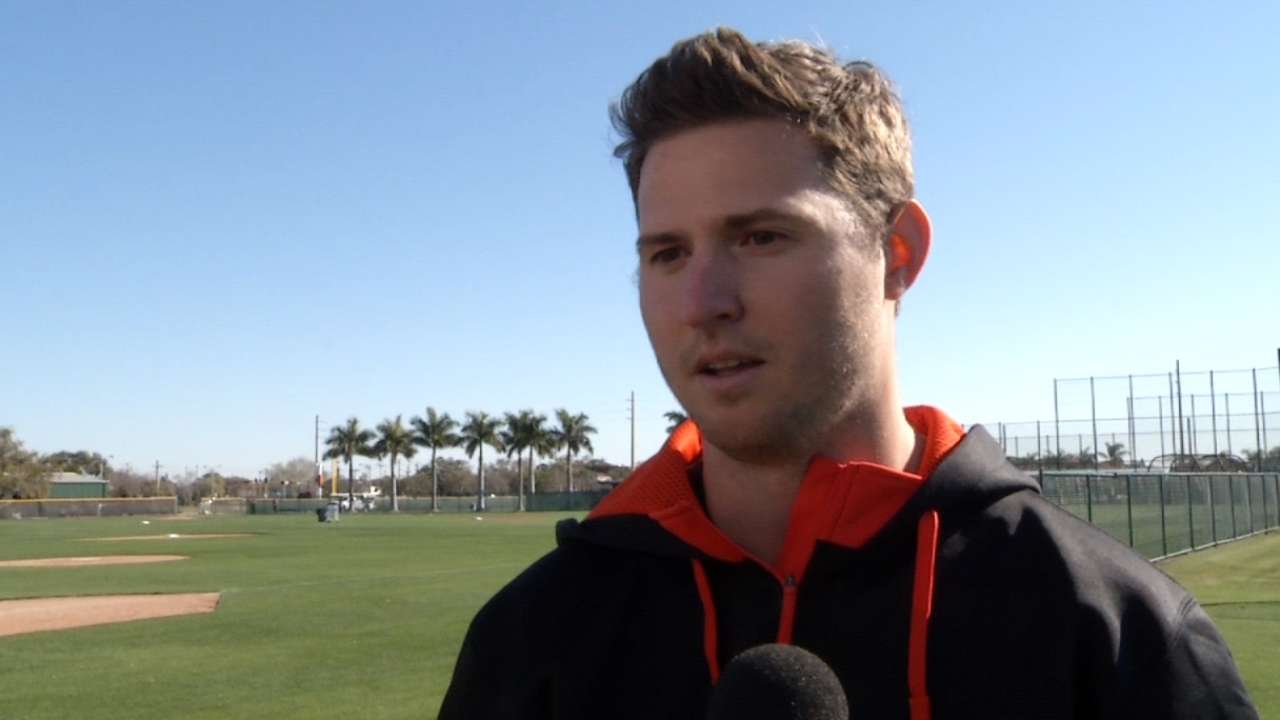 SARASOTA, Fla. -- When closer Zach Britton was contacted earlier this month to be the Orioles' representative for the "K Cancer" initiative, it was an easy choice.
Britton's grandmother, on his mother's side, passed away from ovarian cancer, as did his aunt. Then there's former O's public relations director Monica Barlow, who passed away one year ago Saturday due to complications from lung cancer.
"There's been so many people, friends, that have had cancer. I feel like it's something that affects anybody," said Britton, who will be raising money for Johns Hopkins pediatric oncology with a portion of the sales coming from the popular T-shirts.
"You can walk into this clubhouse, any clubhouse or anyone in any walk of life, and talk to someone and they know someone that has cancer. So, it's a big thing, and hopefully we can raise some money to help those kids."
The initiative was started by Cubs pitcher Jason Motte last year and has turned into a league-wide initiative with representatives from every Major League club. Last year, right fielder Nick Markakis was the face of the Orioles' colored shirts, with $5 of each sale going toward the Jason Motte Foundation and $5 toward the player's charity of choice. For Britton and his wife Courtney, who welcomed their first child this fall, helping kids was the priority.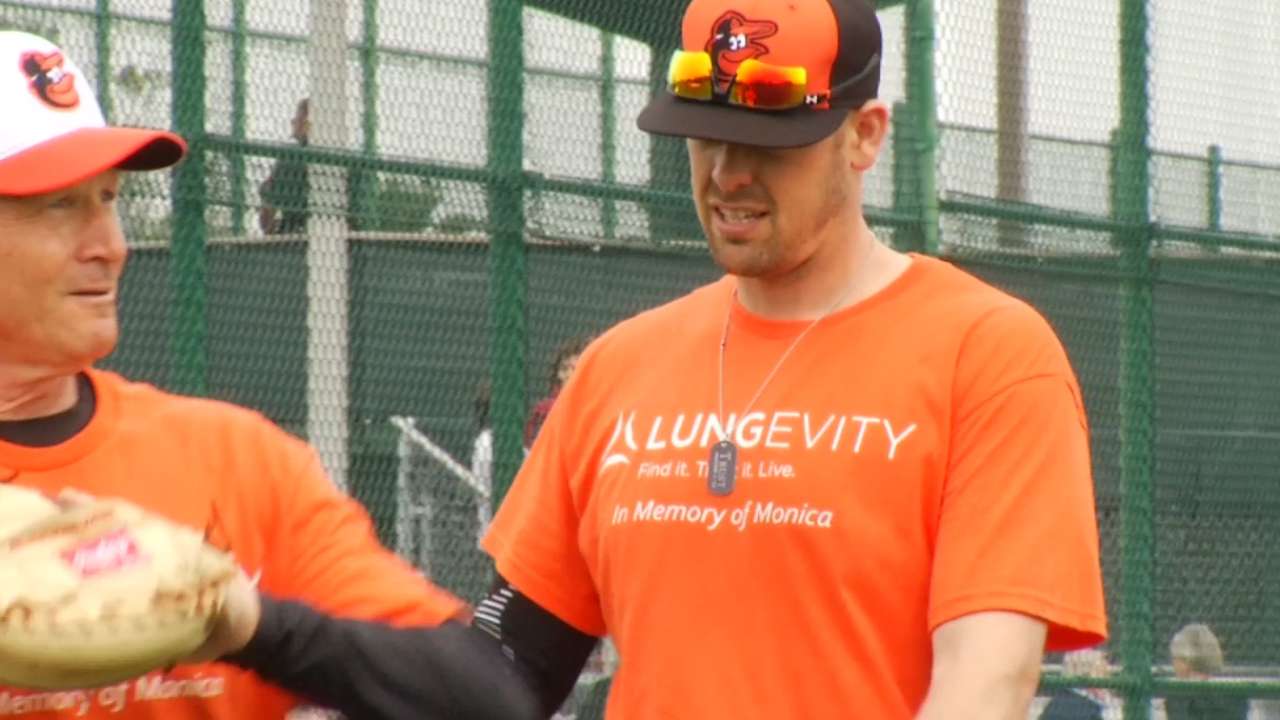 "Cancer is sad when anybody has it, but little kids I feel like don't really know what's going on," Britton said. "And some of them don't get to live a long life or get to experience it and it's really sad when you see those kids. I think it's just something me and my wife really wanted to do."
Brittany Ghiroli is a reporter for MLB.com. Read her blog, Britt's Bird Watch, and follow her on Facebook and Twitter @britt_ghiroli. This story was not subject to the approval of Major League Baseball or its clubs.