Maddon sees Alcantara as Cubs' Zobrist
Utility player gives team plenty of flexibility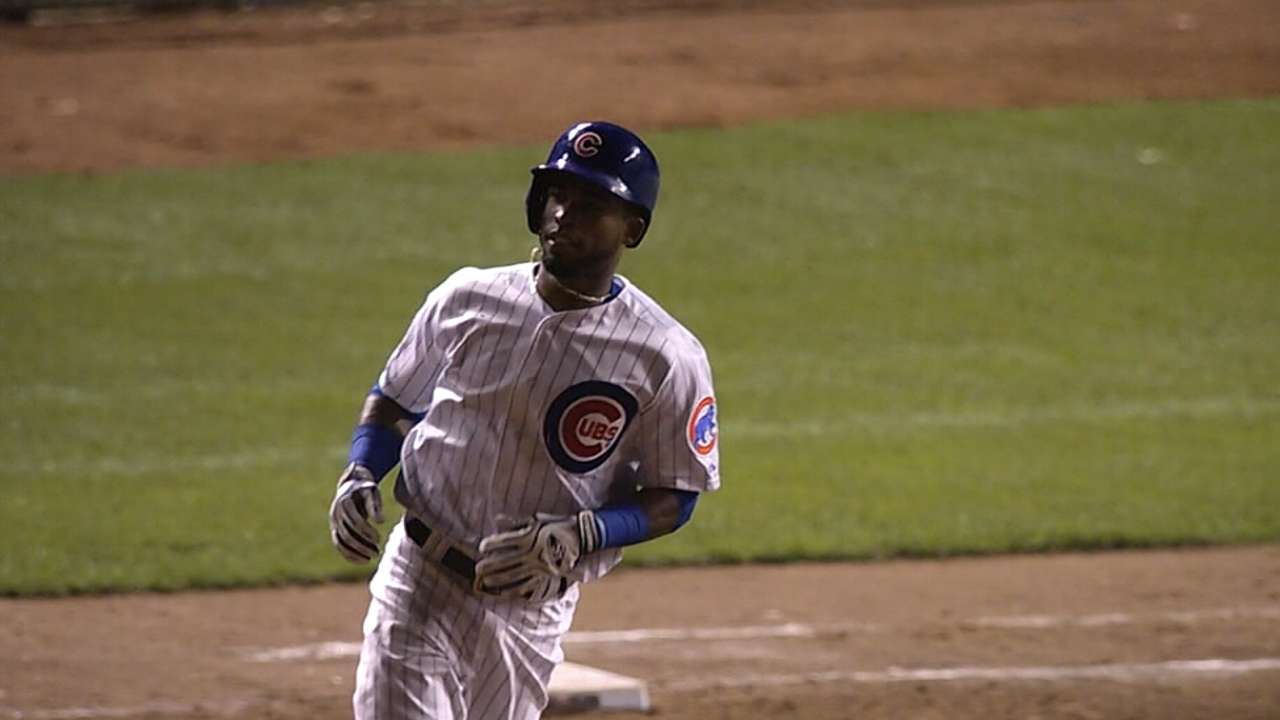 MESA, Ariz. -- Ben Zobrist did everything but catch for Joe Maddon with Tampa Bay. Maddon hopes Arismendy Alcantara can be as versatile with the Cubs.
Alcantara, 23, played second base and center field after he was called up to the Cubs in July, and in three games, he played both positions.
"You get a guy like that and when you want to give somebody a rest, you don't feel like you're losing anything," Maddon said. "The big attraction there, the big allure there, is what you can do in-game with the guy. It's almost like having an extra guy on the bench when a guy can do that many things.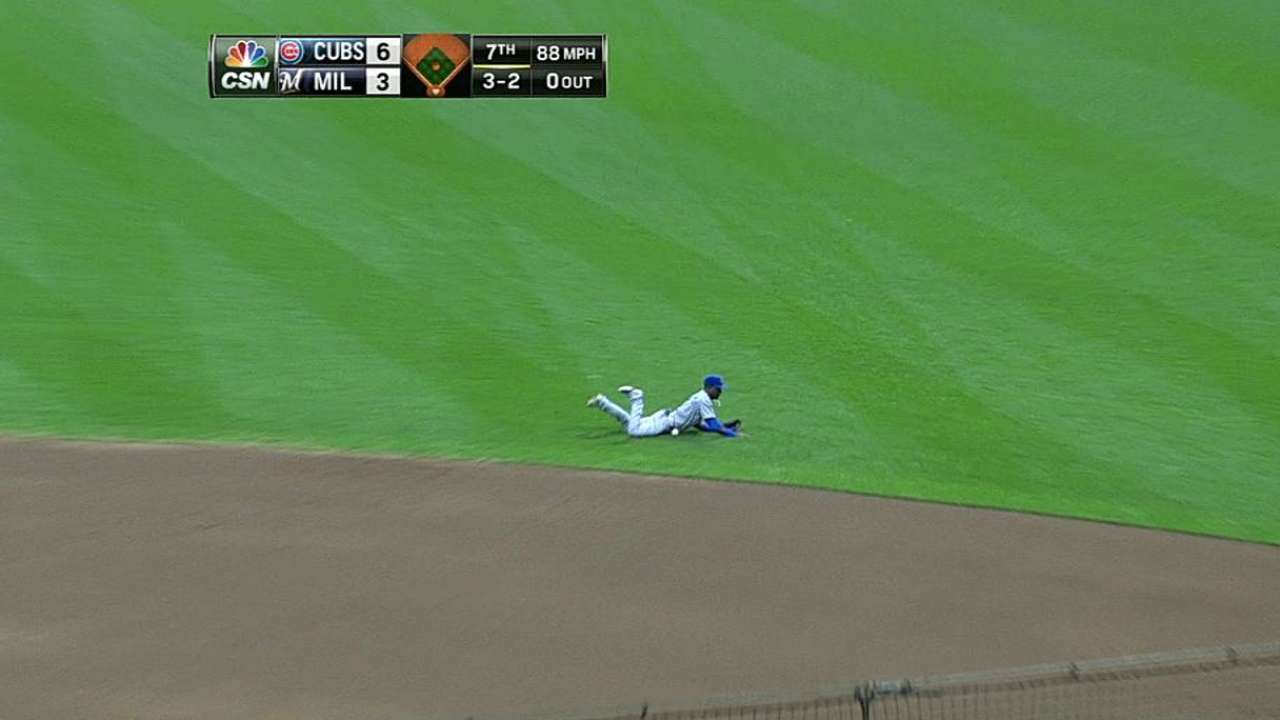 "On top of that, he's a switch-hitter. On top of that, he can play shortstop," Maddon said. "You talk about super-utility players and they have to play shortstop to be special, and he can."
Alcantara spent the winter playing in the Dominican Republic, and he stuck to second and center field. With the addition of Dexter Fowler, who is expected to patrol center full-time, and Javier Baez projected as the starter at second, Alcantara may be the odd man out.
"I'll play any position the manager wants me to," Alcantara said. "I just want to be in the lineup, play the game."
Maddon has been excited about developing Alcantara into a super-utility player since watching video of him this winter.
"It really thickens the pool and permits you to do more things late in the game, because you know you have critical spots covered because he can," Maddon said. "I really thought that should be a position that makes it to the All-Star Game."
Alcantara will have to improve at the plate to see more playing time. He went 9-for-23 in his first five games, and his play prompted the Cubs to trade Darwin Barney. But Alcantara finished the season batting .205 with 93 strikeouts in 70 games.
So far this spring, Alcantara has been spending his defensive drill time at second base. When Maddon met Alcantara, he told him about Zobrist and how valuable that type of versatility is on the roster.
"Mentally, you just have to be ready," Alcantara said. "When you play, you don't know what position you'll finish the game."
Carrie Muskat is a reporter for MLB.com. She writes a blog, Muskat Ramblings, and you can follow her on Twitter @CarrieMuskat. This story was not subject to the approval of Major League Baseball or its clubs.