Cash extending leeway to Rays pitchers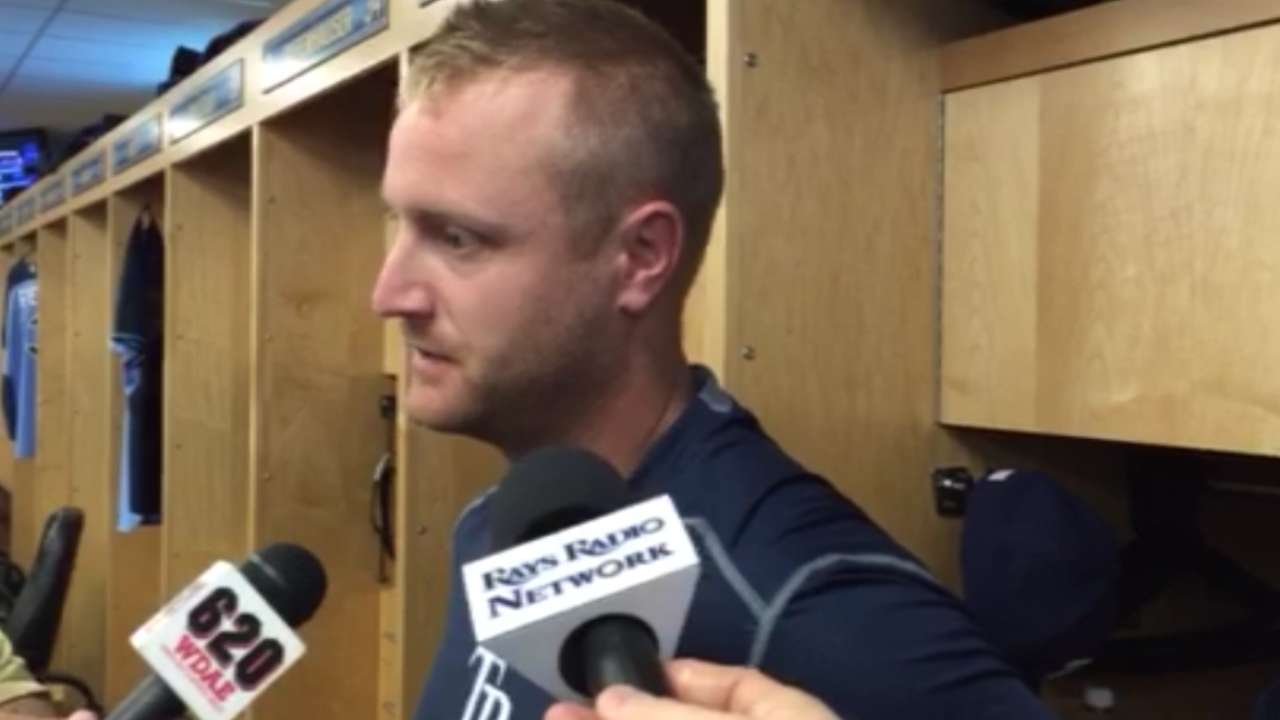 PORT CHARLOTTE -- Spring Training would likely be shorter if the pitchers did not need the gradual buildup to get ready for the season.
In that vein, new Rays manager Kevin Cash is all for pitchers having their own routine to prepare.
"I'm good with whatever works for those guys," Cash said. "Especially the veteran guys, they know what they're doing. Drew Smyly's been through plenty of Spring Trainings to know what works for him and what feels good for him. And they've been so good with communicating with Hick [pitching coach Jim Hickey] and Stan [Boroski, bullpen coach]. We're pretty open to whatever. They all know that we want them ready to pitch. However we get there is fine."
Falling into the category of working on his own schedule is Jose Dominguez. The right-hander came to the Rays on Nov. 20 along with right-hander Greg Harris in the trade that sent left-hander Adam Libertore and right-hander Joel Peralta to the Dodgers.
Dominguez, 24, made the Dodgers' Opening Day roster last season, but appeared in only five games over four stints before spending the rest of the season at Triple-A Albuquerque, where he led the Isotopes with a career-high 10 saves.
According to PITCHf/x, Dominguez averaged 96.9 mph on his fastball. He occasionally hits triple digits and urban legend says he's hit as high as 103 mph.
Given Dominguez's big fastball, Cash offered a little humor when talking about the fireballer following a little bit of a different bullpen session by throwing every third day.
"The kid throws 100 mph," Cash said. "Whenever you want to throw, buddy, just go ahead and throw."
Bill Chastain is a reporter for MLB.com. This story was not subject to the approval of Major League Baseball or its clubs.