Morse impressed with Marlins' energy, enthusiasm
'Camaraderie is telling' for World Series-winning first baseman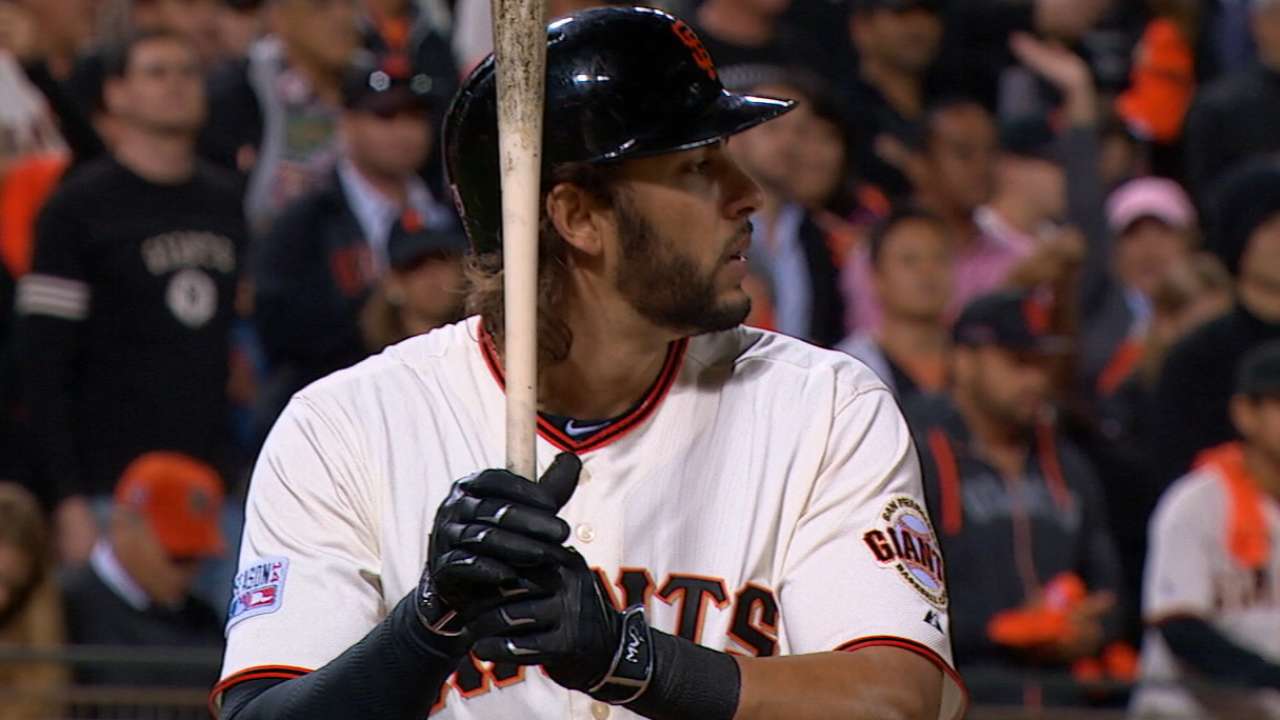 JUPITER, Fla. -- Spring Training games may not have started yet, but the energy level has already picked up at the Marlins' camp. New first baseman Michael Morse, who knows something about winning cultures, can sense the excitement building.
Morse, who won a World Series with the Giants last year, is impressed with the work ethic and enthusiasm the youthful club is showing in even the most routine drills.
"There's a lot of energy going on in camp, a lot of buzz," the 32-year-old Morse said. "I've never seen a camp work so hard. Everybody from Ichiro [Suzuki] to a first-year guy in camp, from Day 1, they're putting in a lot of work."
Ichiro, 41, is the elder statesman on the team. But the future Hall of Famer is putting in the time and effort to help elevate Miami into a postseason contender.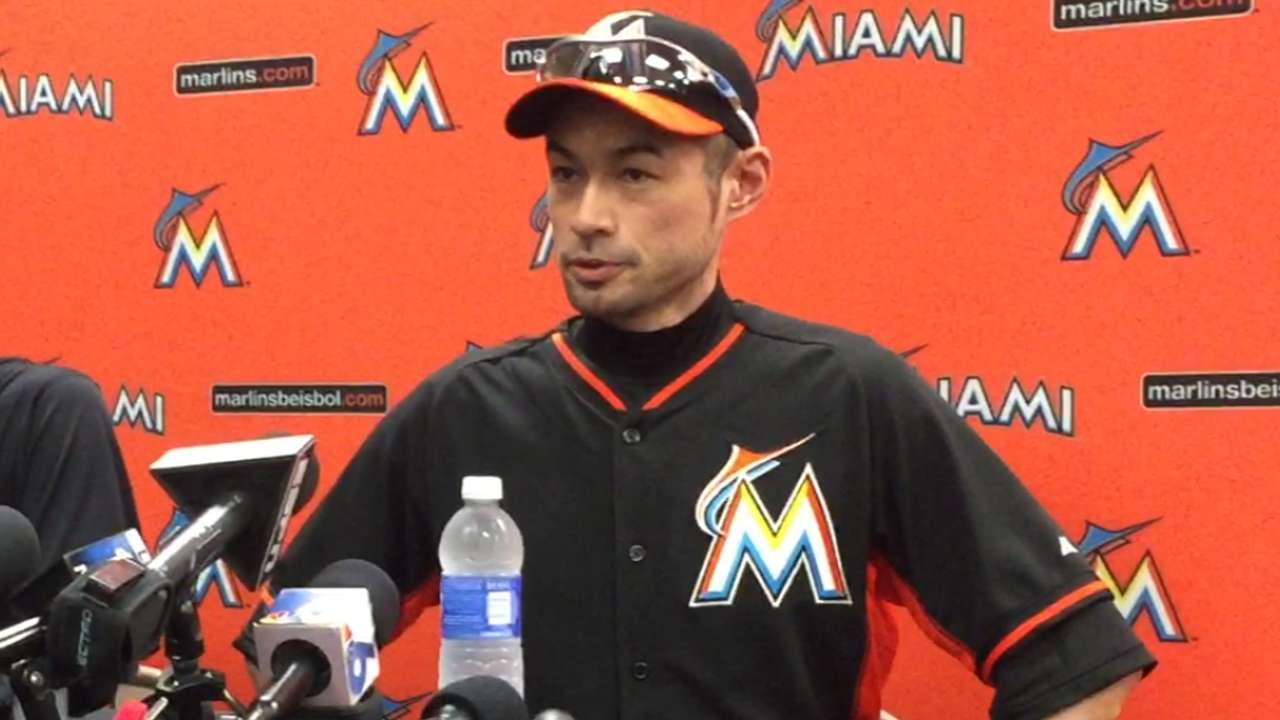 Morse, who signed a two-year, $16 million deal to play first base, is another key offseason addition. It hasn't taken him long to see how his teammates are coming together on a mission.
"It's still early, but just the camaraderie is telling," Morse said. "The atmosphere in the clubhouse, there is a lot of positivity. This team is not lacking in those areas. It's a group of guys that is very talented."
The Marlins are counting on Morse to provide protection in the order behind two-time All-Star Giancarlo Stanton. With the Giants last year, Morse batted .279 with 16 homers and 61 RBIs.
A Broward County native, Morse grew up a Marlins fan, and he embraces the opportunity to help his hometown team reach the next level. In a busy offseason, Miami president of baseball operations Michael Hill and general manager Dan Jennings searched for players who bought into their "team-first" philosophy.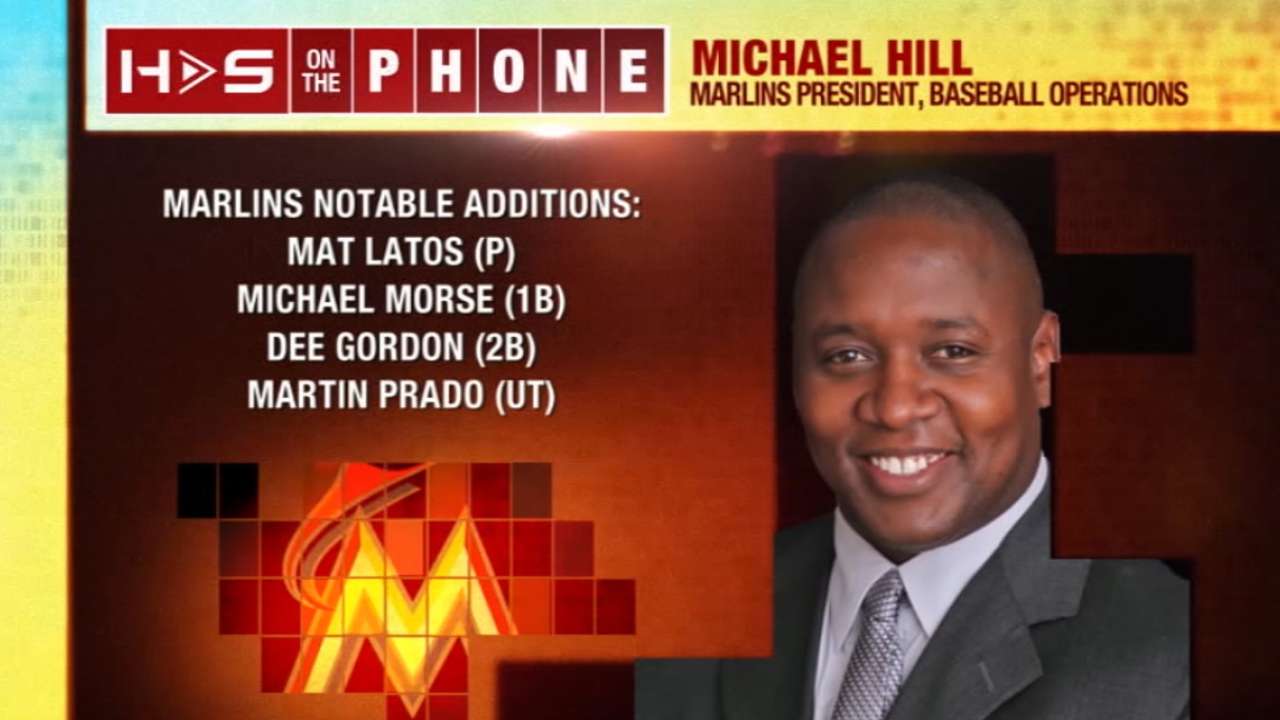 "Those guys have the experience of playing in big games, big situations," manager Mike Redmond said. "That experience is invaluable."
The more the team is together, the closer the players are becoming. Right now, Morse is easing into his new surroundings. The more comfortable he gets, the more vocal he may become.
"I've learned through the years, especially from guys like [former Mariners outfielder] Raul Ibanez, to always lead by example," Morse said. "I want to try to do that as much as possible.
"If I think I can help somebody by saying something, I definitely will. I just want to help the team as much as I can, on the field and off the field. Whatever they need me for, I'm willing to do."
Joe Frisaro is a reporter for MLB.com. He writes a blog, called The Fish Pond. Follow him on Twitter @JoeFrisaro. This story was not subject to the approval of Major League Baseball or its clubs.