Mattingly ready for some 'open competition' in camp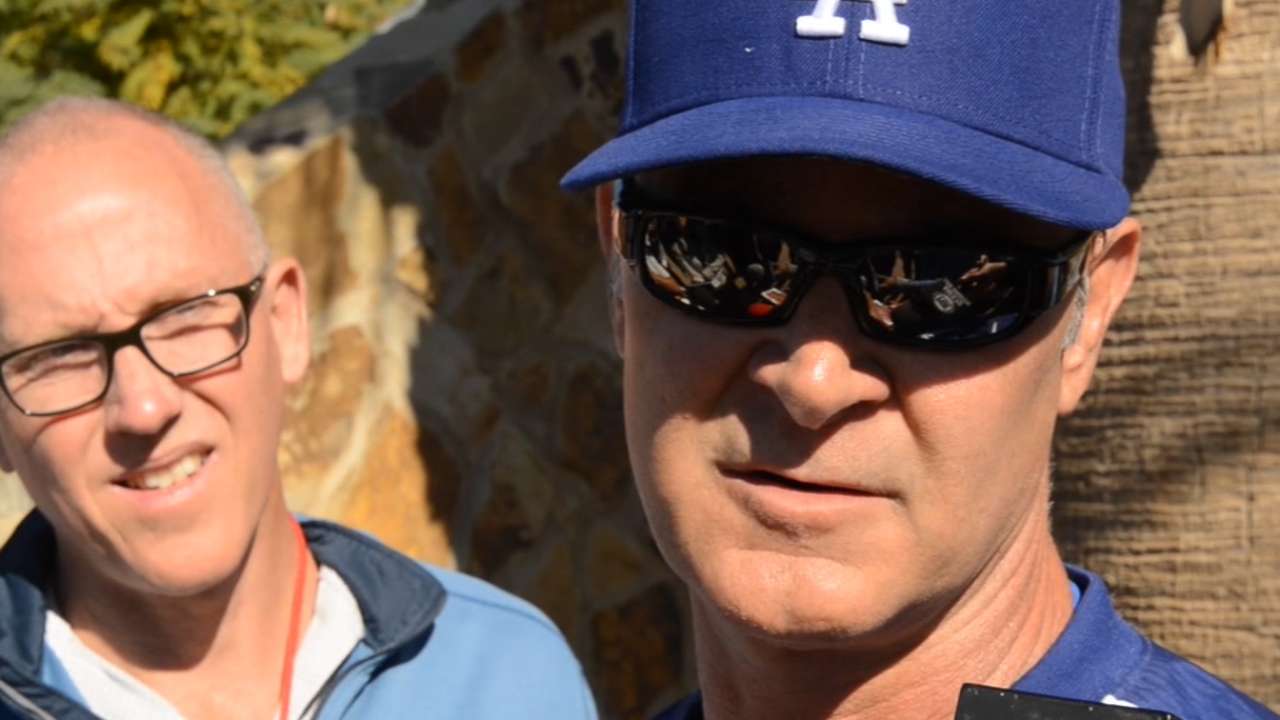 GLENDALE, Ariz. -- Manager Don Mattingly held a 70-minute meeting before the Dodgers' first full-squad workout of Spring Training on Thursday, presumably just to introduce everybody.
There were 58 players in last year's Major League camp and 61 this year, but only 24 are holdovers from 2014 to '15.
There are expected to be new starters at catcher (Yasmani Grandal), second base (Howie Kendrick), shortstop (Jimmy Rollins), center field (Joc Pederson, Chris Heisey or Andre Ethier), plus the last two spots of the starting rotation (Brandon McCarthy and Brett Anderson).
The bullpen was already considered rebuilt even before Kenley Jansen went down with foot surgery that will cost him April and possibly May. Mattingly said management stockpiled as many arms as it could for insurance.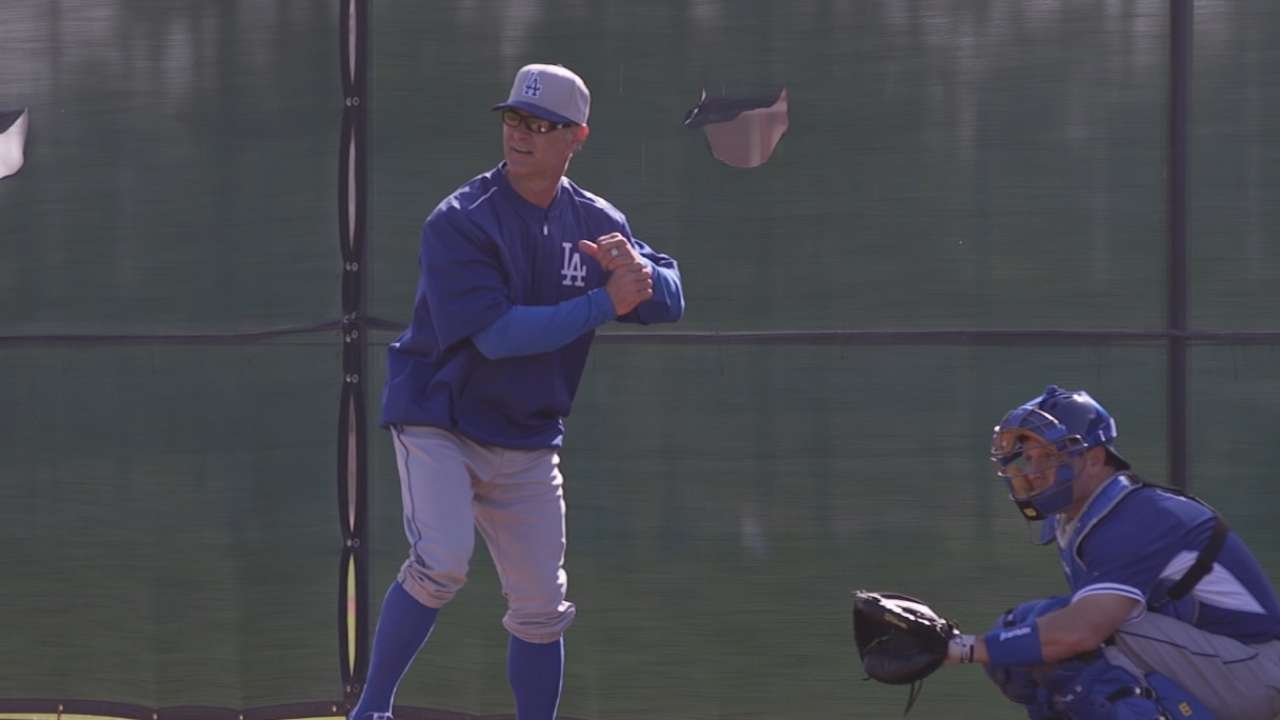 Mattingly said he was excited to get started, but said it's a little anticlimactic as most of the position players have been "unofficially" working out at Camelback Ranch in the week since pitchers and catchers reported.
However, Mattingly said this camp will have "a little more open competition" with "decisions to be made."
Center field is the most obvious spot up for grabs, but there will be significant focus on the bullpen.
J.P. Howell, Brandon League, Paco Rodriguez and Pedro Baez return from last year. The club traded for Joel Peralta, Chris Hatcher, Juan Nicasio and Adam Liberatore, added non-roster veterans David Aardsma, Sergio Santos and David Huff, and in recent days brought in veterans Dustin McGowan and Chad Gaudin.
Justin Turner is back after a breakout season off the bench, but Darwin Barney, Alex Guerrero and Enrique Hernandez will be battling for utility roles.
Mattingly said he welcomed a return to a "normal" spring pace after the accelerated schedule needed last year to prepare for the season-opening trip to Australia.
Ken Gurnick is a reporter for MLB.com. This story was not subject to the approval of Major League Baseball or its clubs.