Legendary Koufax stops by for first full-squad workout
Hall of Famer comments on Kershaw, new-look Dodgers at Spring Training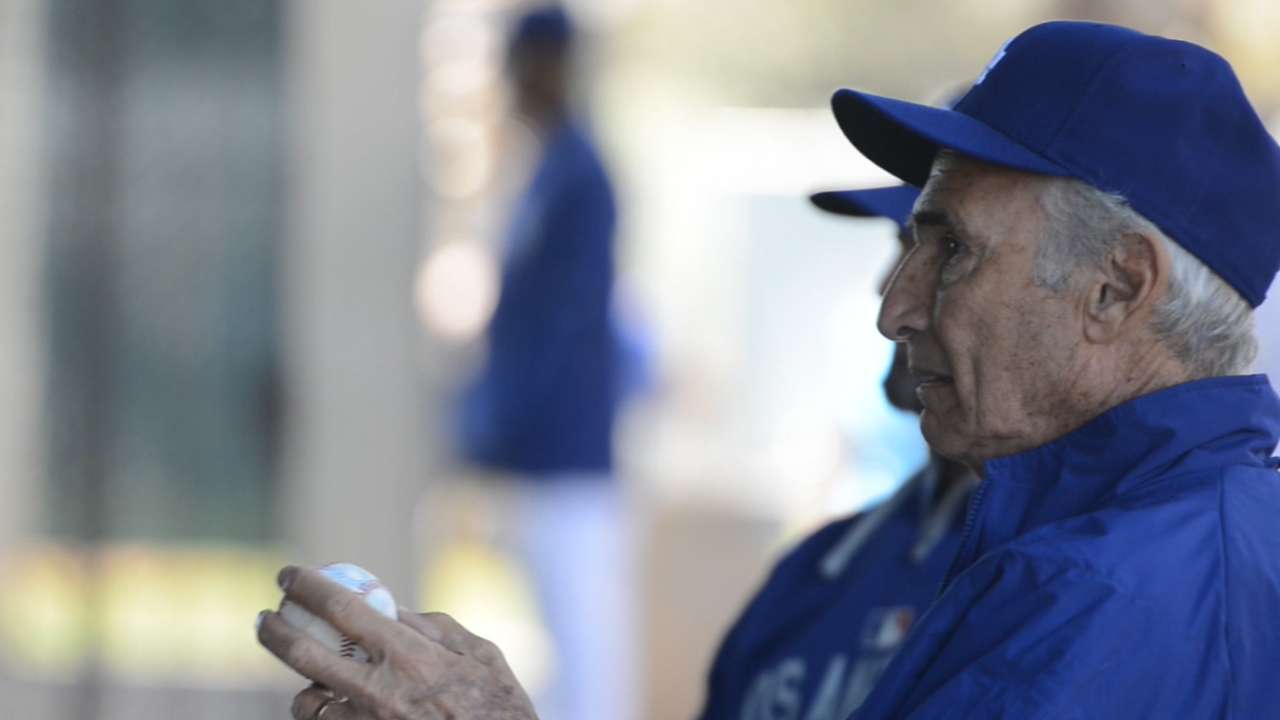 GLENDALE, Ariz. -- With all of the new faces in uniform for the first full-squad workout on Thursday, there was also the most iconic Dodgers face in uniform: Sandy Koufax.
The Hall of Famer did his thing as special assistant to the chairman, watching a full set of bullpen sessions, including that of 18-year-old prospect Julio Urias.
"He's very impressive," Koufax said of Urias. "It's a long way from the driving range to the golf course and a long way from a side session to a game, but he has all of the requisites. Physically, he's very impressive.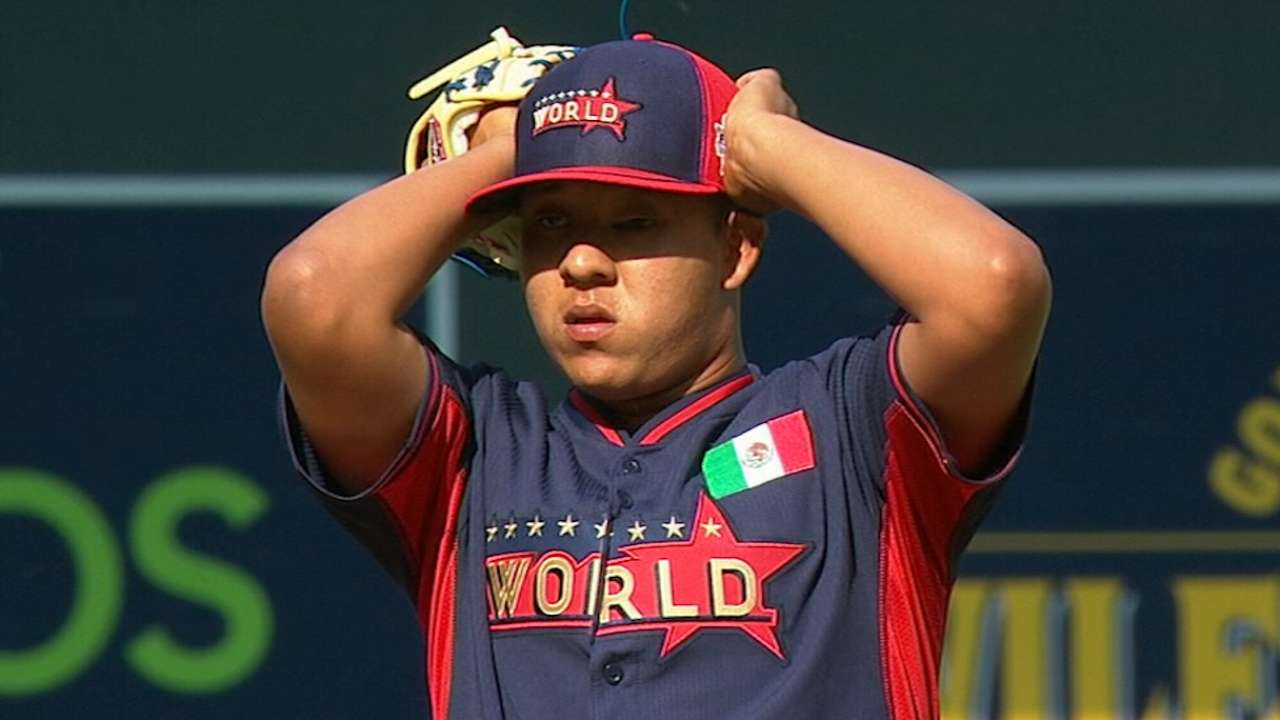 Koufax also engaged in an extended conversation with Zack Greinke, who is also in the Cy Young club and received a lubricating injection in his right elbow on Feb. 19. Koufax's career was cut short by an arthritic left elbow.
Without addressing Greinke, Koufax said had Tommy John surgery been available in his day, he would have had the repair and kept playing for as long as he could "get people out."
Koufax spoke on a variety of topics and invariably returned to the current Dodgers pitcher most often compared to him, National League Most Valuable Player winner and three-time Cy Young Award winner Clayton Kershaw.
Koufax presented Kershaw with his awards in January at the New York Baseball Writers Dinner, and he commended Kershaw for the humble ending to his acceptance speech, when he thanked the Cardinals for reminding him that you're never as good as you think you are.
"That last line was as classy as it gets," Koufax said. "On the night where you're being honored, to bring that up is pretty special."
Koufax admitted he was shocked that the Cardinals beat Kershaw twice the way they did.
"If somebody told me that anybody would beat Clayton twice in one series, I'd have cursed and said, 'No way,' but it happens," Koufax said.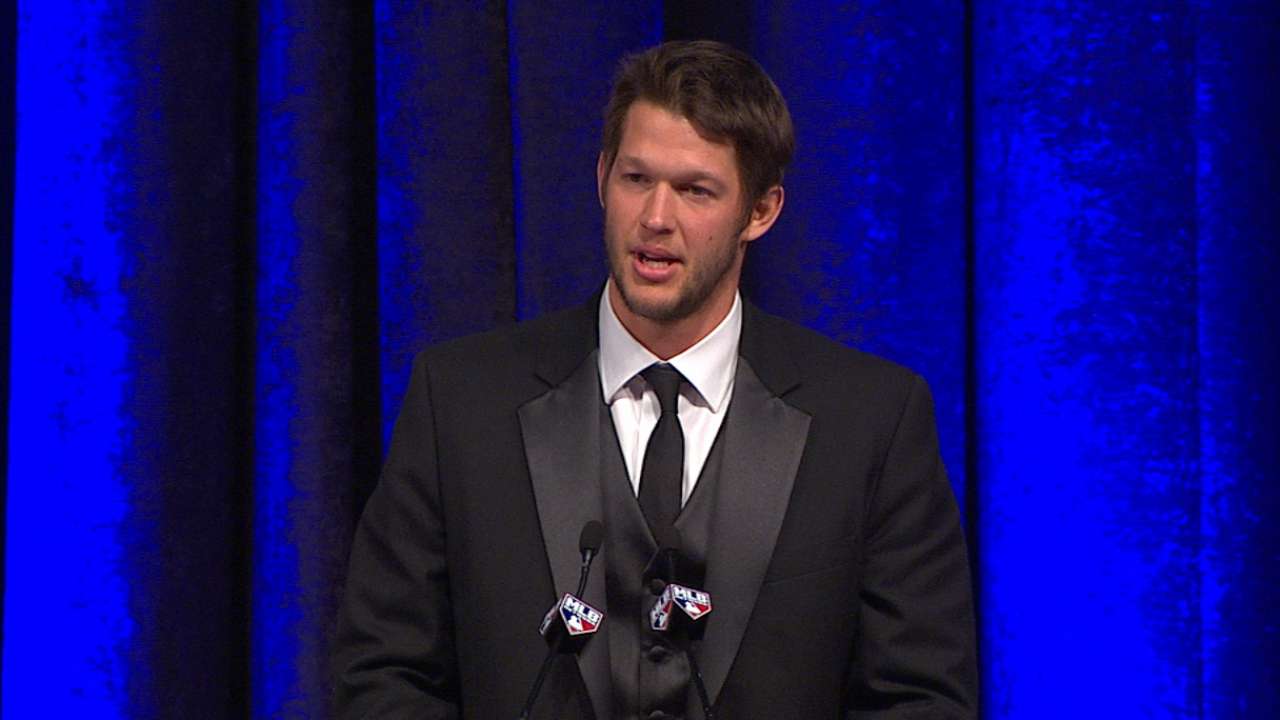 Koufax said he thought when Kershaw shut out the Cardinals during the regular season, he broke whatever spell was left over from the 2013 postseason loss to St. Louis. He said the '14 loss doesn't detract from Kershaw's dominant regular season and that, as the best pitcher in baseball, "there will be a lot more postseasons" for Kershaw to turn around the result.
Koufax said he wasn't sure that management's stated goal of improving defense would necessarily result in a club similar to the low-scoring teams of the 1960s, but that he hoped this one would play "more fundamental baseball" and that the clubhouse would be peaceful.
Koufax wouldn't weigh in on the dramatic roster makeover the club experienced during the winter, but he praised a new management team that is known for analytics for "listening to the players and the manager and the coaches," and he reminded writers that the "Moneyball" team of the A's is led by a former player, Billy Beane, who knew talent.
Koufax said Yasiel Puig improved from 2013 to '14, cutting down mistakes in the outfield and on the bases.
He also offered Hall of Fame endorsements for former teammates Maury Wills and Gil Hodges, saying Wills was "the most dominant offensive force in baseball" when he revolutionized the game with his baserunning, and Hodges should be considered for the Hall of Fame for contributions as both a player and manager.
Koufax said one way to accelerate the pace of play would be to widen the strike zone, not necessarily higher or lower. He suggested that the outbreak of Tommy John operations in recent years could be traced to "mechanics," and specifically pitchers not using their lower body.
Ken Gurnick is a reporter for MLB.com. This story was not subject to the approval of Major League Baseball or its clubs.