Overcoming elbow injuries, Floyd gets new start with Indians
Righty could land No. 2 spot in Tribe rotation after fracture followed Tommy John surgery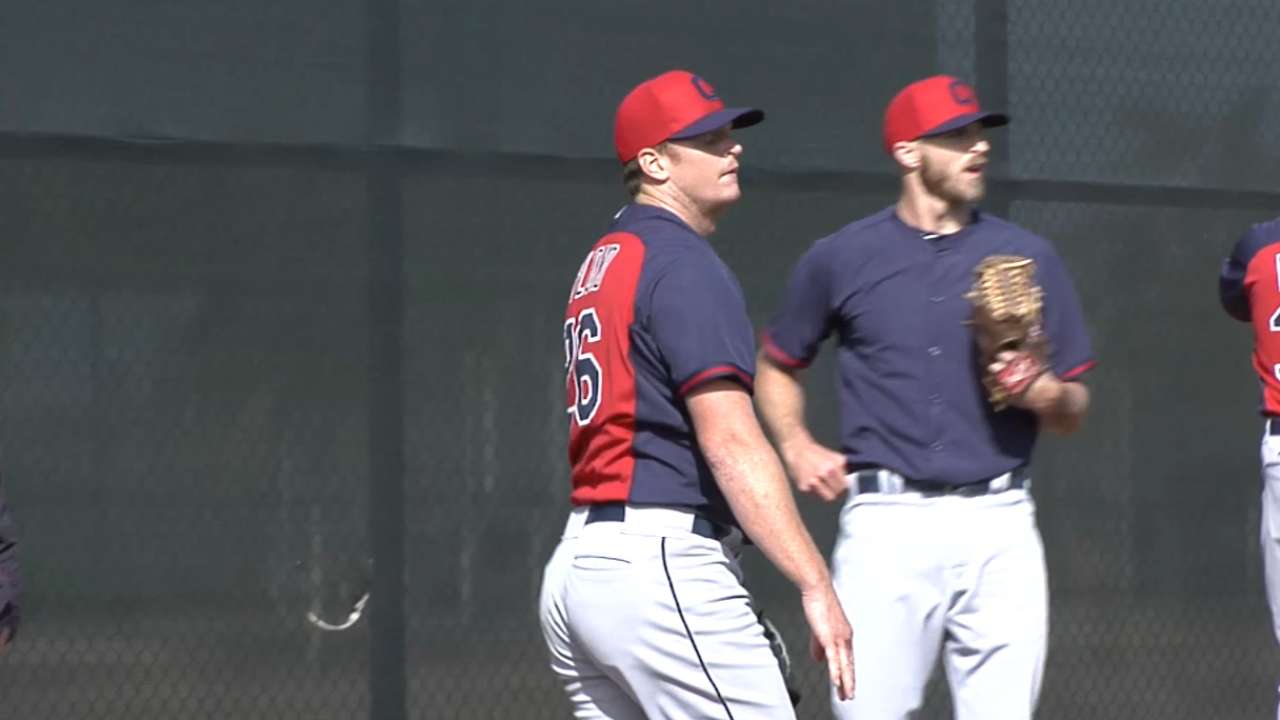 GOODYEAR, Ariz. -- As the pain intensified within Gavin Floyd's right arm in his final start last season, the pitcher looked to the heavens for help. Floyd was in the midst of a shutout against the Nationals, but felt he was potentially approaching a point of no return.
"I prayed to God," Floyd said.
One pitch into the seventh inning, Floyd's season with the Braves was finished.
What had been a successful return from Tommy John surgery ended abruptly for Floyd with a fractured elbow in that June 19 outing in Washington, D.C. The right-hander underwent his second surgery in as many years and embarked into mostly uncharted waters in terms of the type of injury he sustained on that summer night in the nation's capital.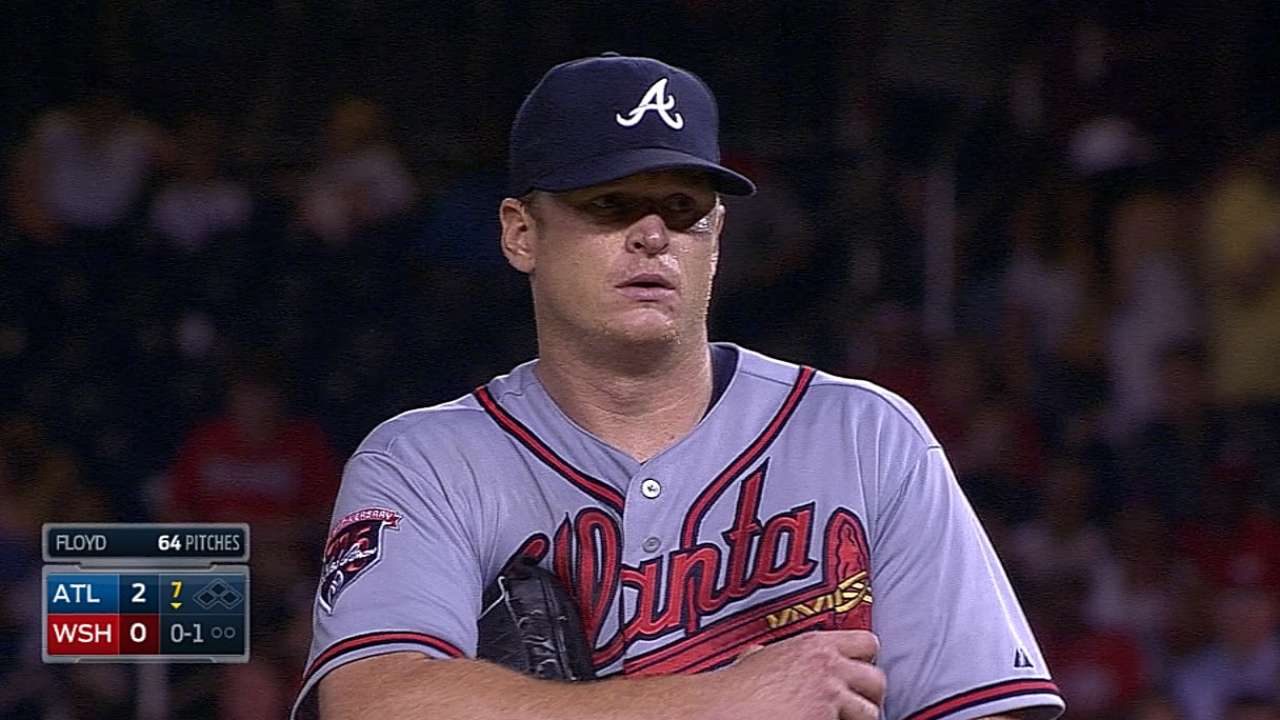 For the second year in a row, Floyd is on the comeback trail, but he is doing so as the newest member of the Indians' rotation this time around. Cleveland monitored the veteran's progress over the winter, took in one of his offseason throwing sessions in Florida and felt his upside was worth the risk of a one-year contract worth $4 million (plus another $6 million possible through incentives).
Floyd's latest injury is rare, so there is not much of a blueprint to follow for his rehab. So far this spring, though, he has already been working off the mound, mixing in all his pitches and showing no signs that last season's nightmare is lingering into '15.
"It's not something that's very common," Indians pitching coach Mickey Callaway said. "I'm sure it's hard for the training staff to know exactly what to do. ... So, they're trying to go on how he feels every day, and I'll do the same with his throwing.
"But so far, there's been no hesitation at all. He's letting it go, and every bullpen gets even better."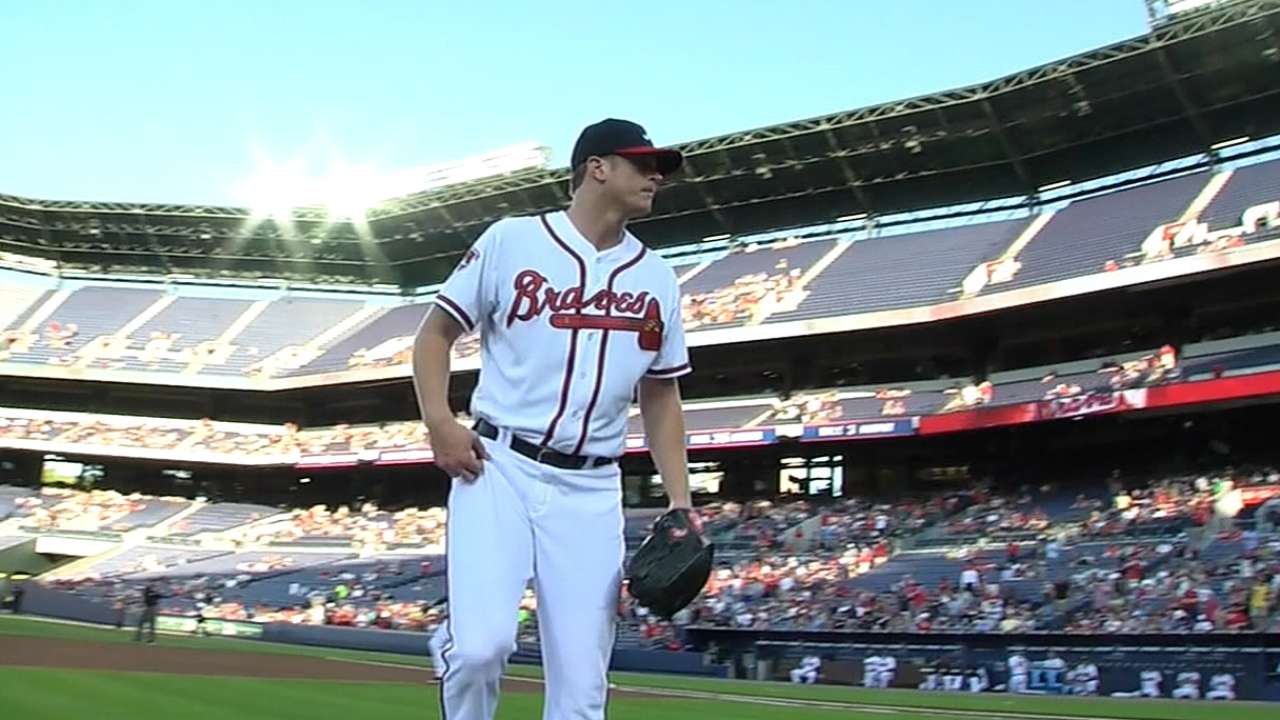 Technically speaking, the 32-year-old Floyd fractured the olecranon, which is the prominent bone of the elbow joint. Detroit reliever Al Alburquerque suffered a stress fracture in the same bone in '11, and former Tigers pitcher Joel Zumaya fractured his olecranon in '10. On Cleveland's own staff, right-hander Corey Kluber had a stress fracture of that bone while he was in high school.
Floyd believes he might have had a stress fracture in the weeks leading up to the fateful curveball to Jayson Werth that generated the season-ending pop. Floyd said he pitched with discomfort in the two outings prior to June 19 last season but noted that the soreness would subside while he was throwing. It was only in the start against Washington that the pain did not go away.
"About the fourth inning is when I started feeling it," Floyd said. "That's when I was concerned. I told the trainer, 'I'm starting to feel something, and it's not going away.' He did all the tests on the ligament because of my [Tommy John] surgery [in 2013], and there was no give. It was rock solid."
That the ligament remained strong was good news. Dr. David Altchek, who performed both elbow surgeries on Floyd, also told the pitcher that the bone would likely be stronger after the healing process from the fracture. Sure enough, as Floyd began working through a six-week throwing program through October and November, the joint strengthened.
As Floyd moved deeper into his throwing schedule, he and Altchek were both surprised at what they saw in follow-up exams.
"In theory, putting stress on the bone when you're healing it is actually a good thing," Floyd said. "When I was throwing, and reading the X-ray afterward, you could see so much growth had occurred through the throwing process because it was stressed out."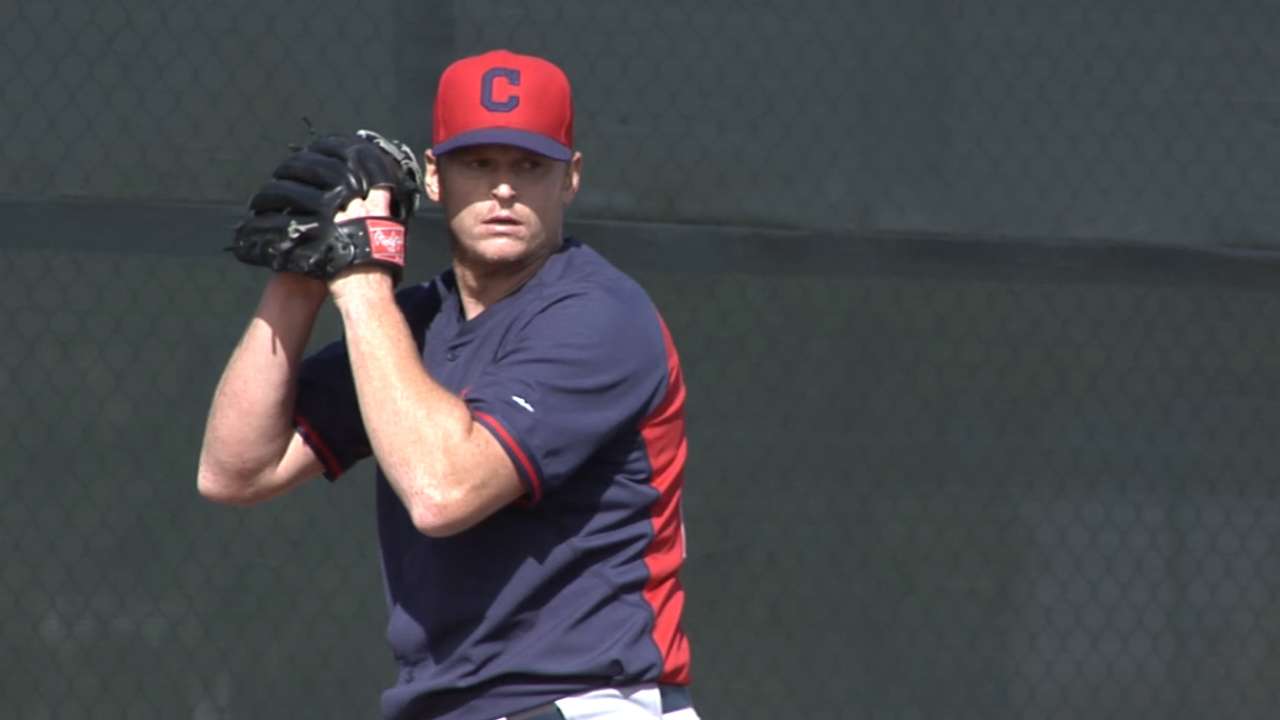 One of the reasons Floyd said he signed with the Indians is the team's recent history of helping players recover and return from injuries.
When he was on the mound last year, Floyd did have success, spinning a 2.65 ERA in nine starts and posting his highest fastball velocity (92.87 mph) since '07. The Indians also like Floyd's past history of durability (prior to the elbow issues). Across the '08-12 campaigns, he averaged 31 starts and 190 innings per year with the White Sox.
With the Indians, Floyd could slot in as high as No. 2 in the rotation, according to manager Terry Francona.
"I think he's going to do just fine," Francona said.
Of course, Floyd knows there are no guarantees. One elbow injury, followed by another, made that very clear.
"You question a lot of things and look at your future," Floyd said of getting hurt. "And then when it happens again ..."
Floyd paused.
"My faith in God has definitely kept me strong through this," he said.
Jordan Bastian is a reporter for MLB.com. Read his blog, Major League Bastian, and follow him on Twitter @MLBastian. This story was not subject to the approval of Major League Baseball or its clubs.