Attanasio addresses team, emphasizes confidence
Brewers owner said it was an 'active decision' to retain players after tough end to 2014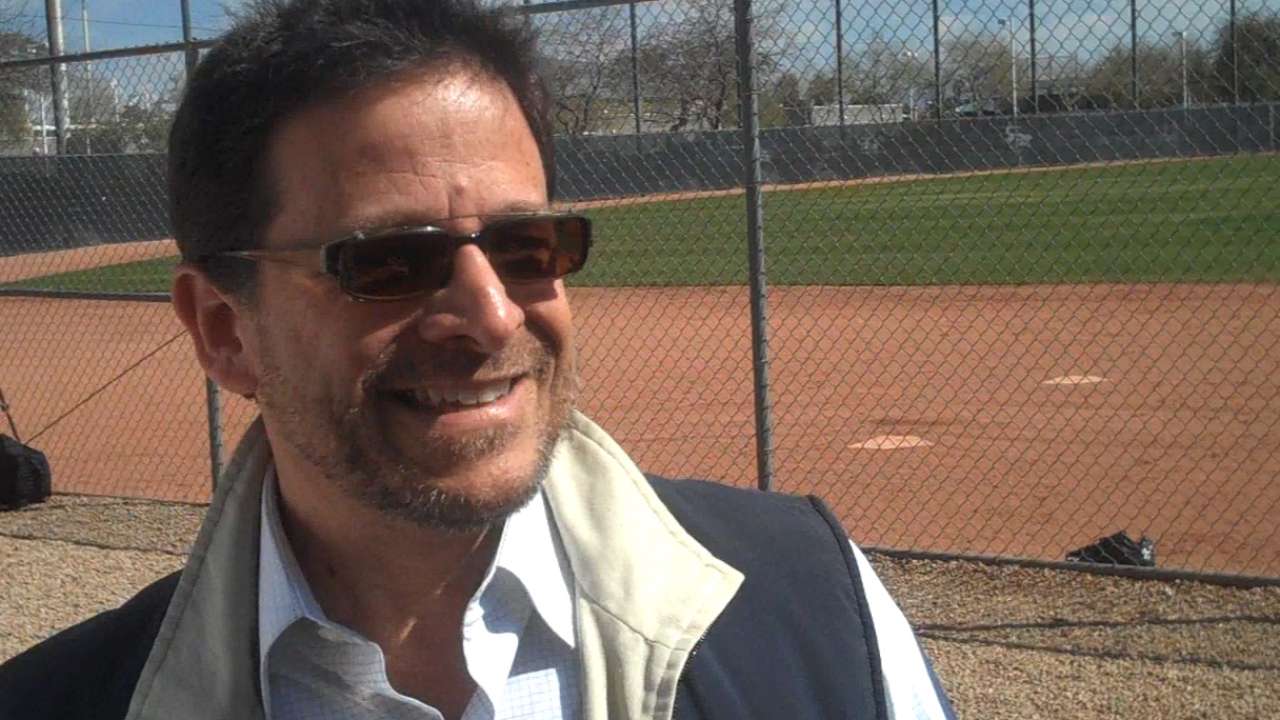 PHOENIX -- Brewers owner Mark Attanasio has suggested he was too drowned in disappointment last September to address players before they went home for the winter. So when he stepped forward in the clubhouse at Maryvale Baseball Park on Thursday, he had plenty to say.
"I had five full months or so to get perspective," Attanasio said as the team took part in its first full-squad workout. "I was able more to focus on a new spring and hope rather than on a difficult last month.
"One of the things I stressed, which I think is important here, this team and our organization made an active decision to bring all these guys back, because we were in first place for 150 days last year. There were other organizations who didn't get to where they wanted to get last year who made wholesale changes, whether in management or on the field. We've actually done the opposite, and we've done the opposite because we think we have a really good team. It certainly feels that way on the first day of Spring Training, and I'm glad it does. It's a lot more fun that way."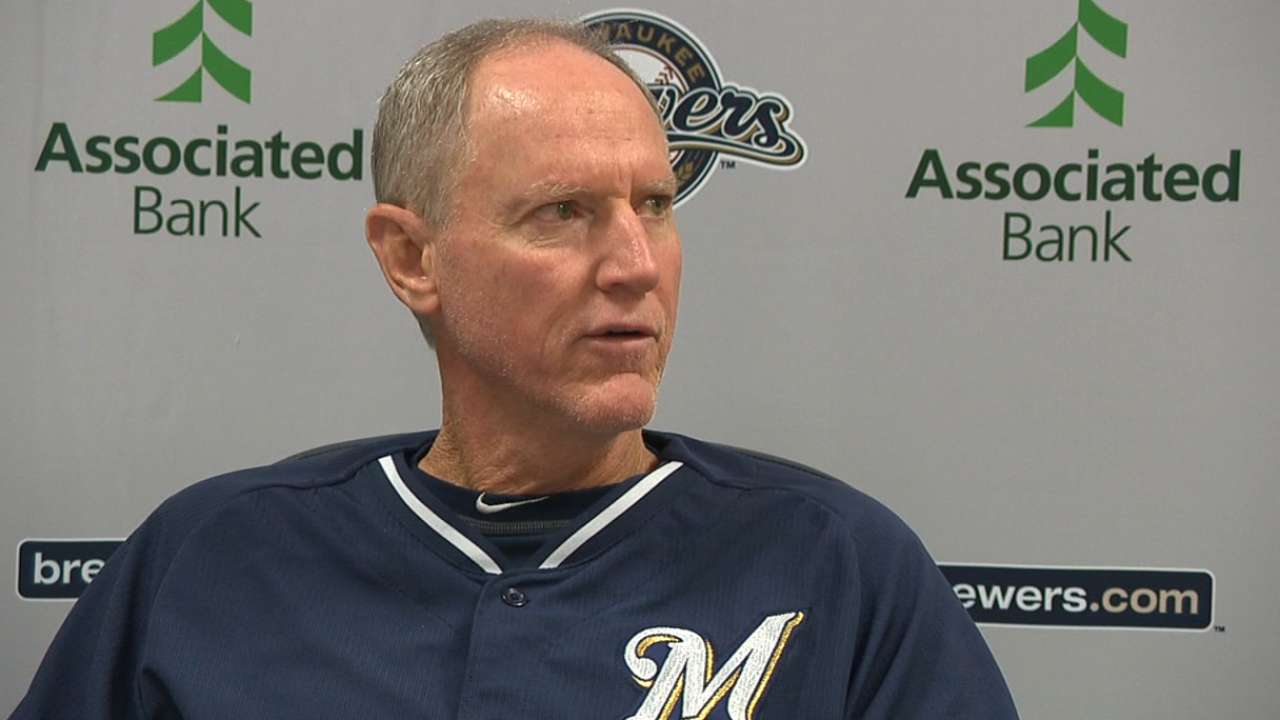 As for the critics who maintain the Brewers should have made bigger changes?
"One of the fun things about baseball is so many can participate in it and have an opinion," Attanasio said. "It's endlessly challenging to put a team together. As [GM] Doug [Melvin] said, we won 82 games last year, and the team that won the World Series won 88 games. Over 162-plus, it's that close [between] someone who gets the glory and us actually just missing the playoffs."
Attanasio also addressed the Brewers' future at Maryvale Baseball Park, their spring home since 1998. Beginning this year, Milwaukee is in a series of eight one-year options at the facility, which gets high marks aside from a cramped clubhouse, but is removed from more tourist-friendly areas to the east and west.
Brewers executive vice president of finance and administration Bob Quinn has led a search for potential alternatives.
"The one thing I will say is this will be my 11th season. We've probably talked about facilities for 10 years. We're still here," Attanasio said. "Minute to minute, day to day, month to month, there always seems to be something going on with Spring Training facilities, and yet we're still here."
The Brewers have been linked to communities from Peoria and Scottsdale in Arizona to Tampa in Florida. Arizona is desirable because it is nearer to Attanasio's Los Angeles home, and due to the proximity of teams compared to the spread-out Grapefruit League in Florida. But Attanasio indicated that all options are on the table.
"One of the things that I've learned in life and over 25 years in business is to always be open to all options and not foreclose any options," Attanasio said. "So we take calls on Florida. We had an inbound call in the last week ... on Florida that might be interesting."
Adam McCalvy is a reporter for MLB.com. Read his blog, Brew Beat, and follow him on Twitter at @AdamMcCalvy. This story was not subject to the approval of Major League Baseball or its clubs.