Williams sets tone of Nats camp with first team meeting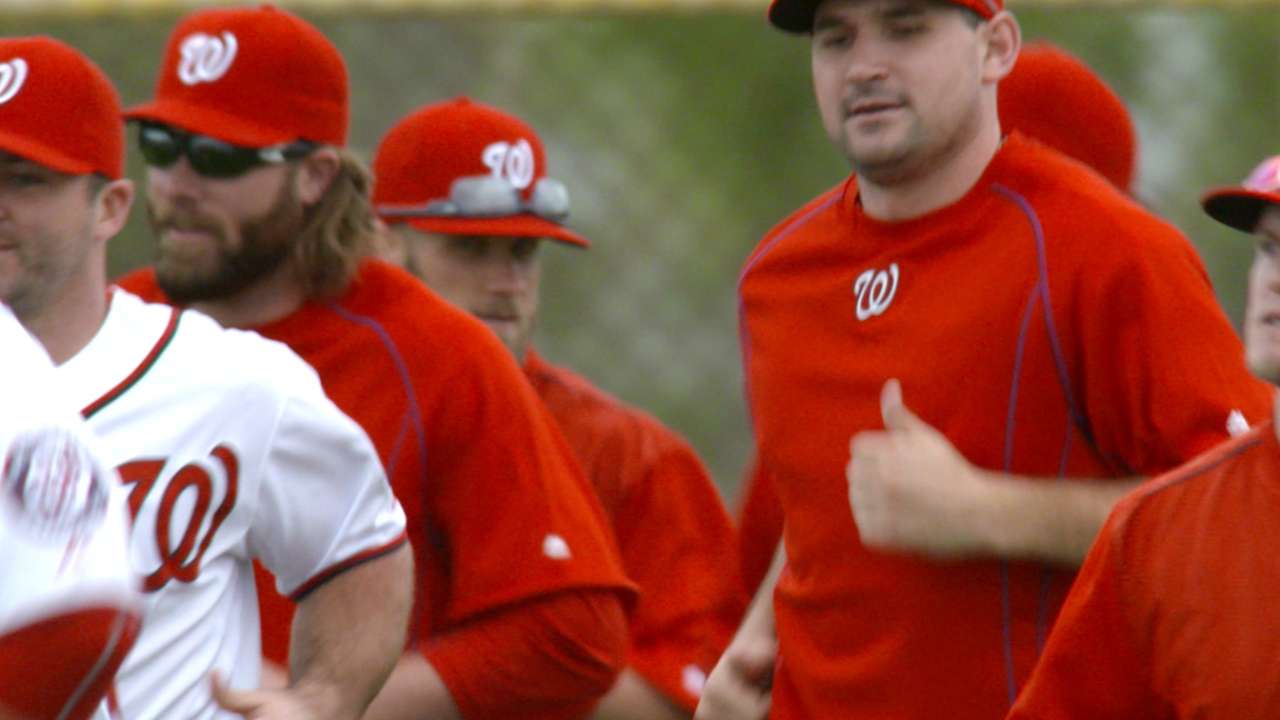 VIERA, Fla. -- At the top of the Nationals' workout schedule each day during Spring Training, manager Matt Williams leaves a quote of the day for his club.
"The road to the World Series begins today," it read on a cloudy Thursday morning, before the team's first full-squad workout.
"We're here to get to that ultimate goal," Williams explained after the workout. "We're not alone. There's 29 other teams that have the same thought, so that being said I want to make sure we understand that, that's our goal. That its our goal to be the last one standing at the end of it."
No, it's not "World Series or bust," as former Nationals manager Davey Johnson famously said in 2013, the last time Washington was coming off a division championship. But these Nationals have also not shied away from the enormous expectations that come with having perhaps the best pitching staff and roster in the Majors.
During Williams' first address during a private team meeting Thursday he laid out two main points: "stay with the process" and "everything we do has a purpose."
"We have a process here that has garnered us some success," Williams said. "What that is, is diligence with which we go about our work, and an attitude of that is important to us. Everything that we do on the field is important."
Veteran outfielder Jayson Werth said if the right person is giving the message, a tone can be set on the first day of workouts, and he believes Williams set that tone Thursday.
After all, who could have imagined back when Werth signed his seven-year, $126 million deal as a free agent in 2010 that a Nationals manger would be writing a statement like this at all.
"From when I got here to now, it's really night and day," Werth said. "We really turned the ship around."
The beginning and end destination is clear for the Nationals; it's the rest of the road that remains murky.
Jamal Collier is a reporter for MLB.com. Follow him on Twitter at @jamalcollier. This story was not subject to the approval of Major League Baseball or its clubs.