MLB.com Columnist
Hal Bodley
Blue Jays have the look of a postseason team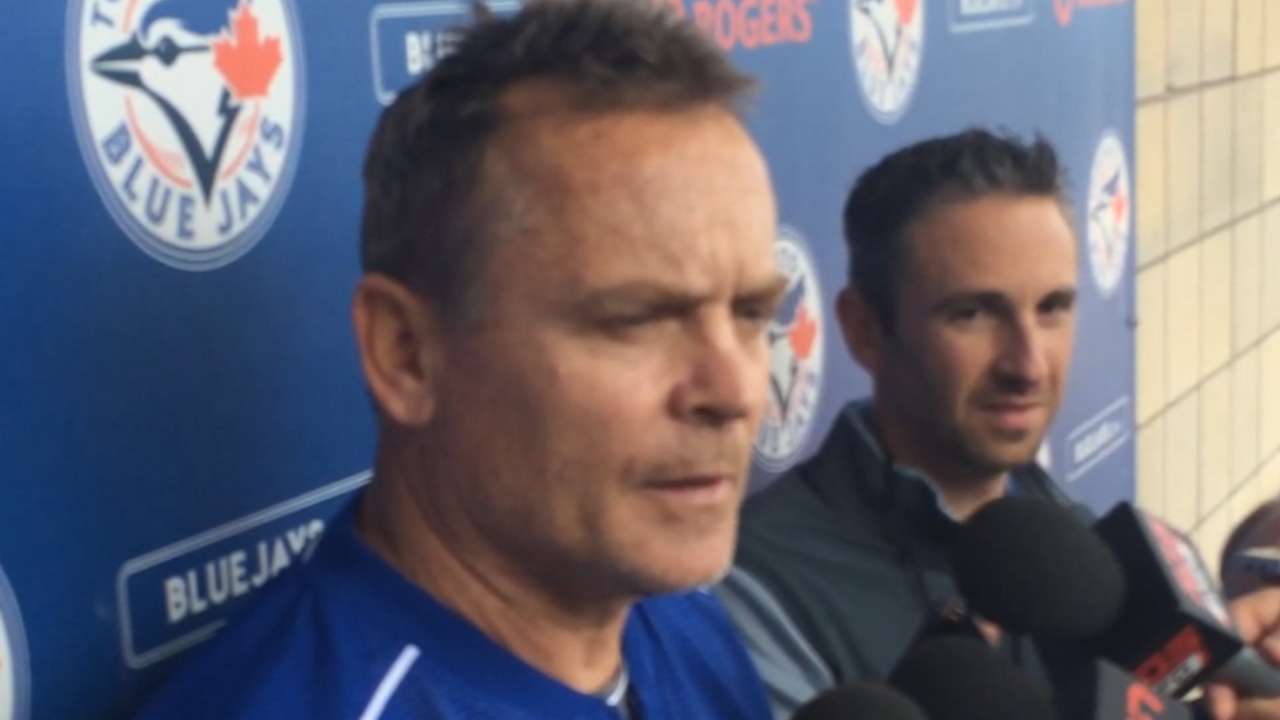 DUNEDIN, Fla. -- At about 1:30 ET on Thursday afternoon Michael Saunders hobbled out of the Blue Jays' clubhouse, his crutches shiny new and the huge brace on his left leg just out of the box.
Saunders, obtained from the Seattle Mariners on Dec. 3 to play left field for the recast Blue Jays, tore the meniscus in his knee jogging after a fly ball in the outfield Wednesday and will be lost until the All-Star break in mid-July.
As Saunders made his way to the parking lot at Florida Auto Exchange Stadium, manager John Gibbons looked past a swarm of reporters he was entertaining and his jovial mood turned solemn.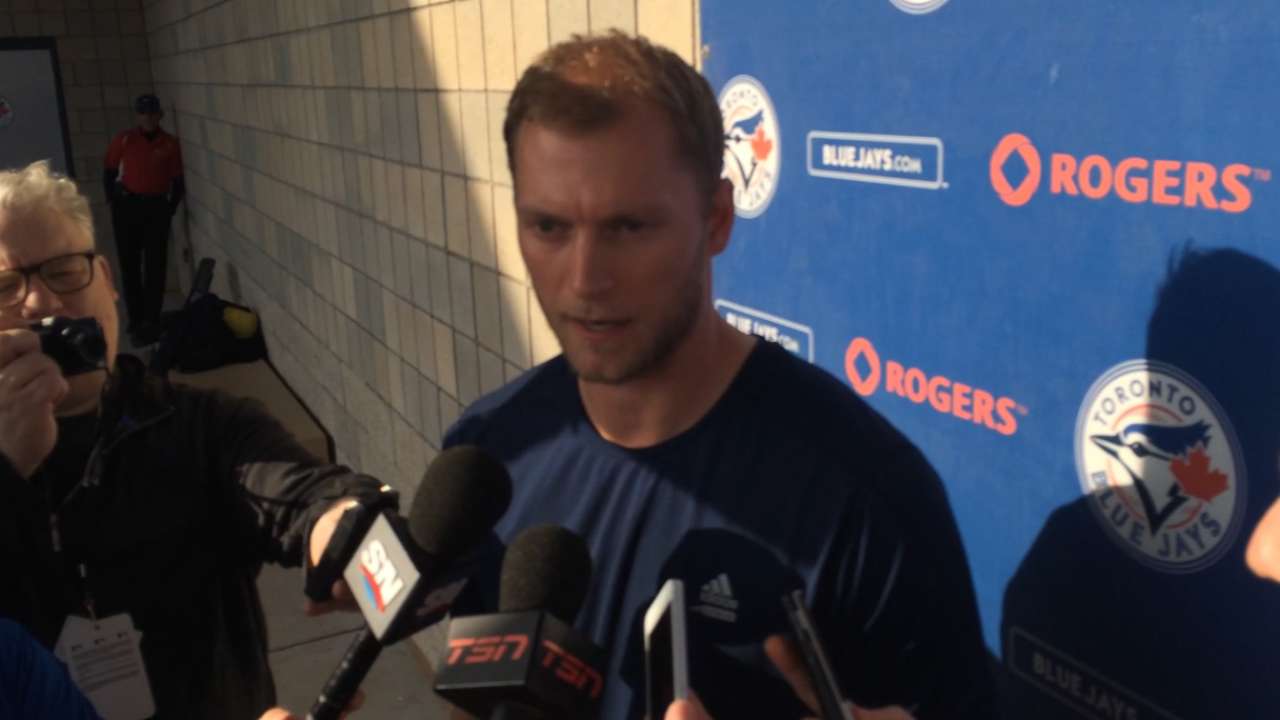 The Blue Jays haven't been to the postseason since Joe Carter blasted that historic homer to stun the Phillies in the 1993 World Series. That's a drought of 21 summers, the longest among the four major sports leagues in North America.
Remember 2013? The Blue Jays spent millions on a handful of veterans and were favorites to win the tough American League East. All-Star shortstop Jose Reyes, a key acquisition, was injured in April, the clubhouse was dysfunctional and Toronto finished dead last.
Fast forward to 2014: From May until early July the Blue Jays were atop the AL East by as many as six games, but on July 5, Edwin Encarnacion suffered a right quadriceps injury and didn't return until Aug. 15.
Encarnacion, a designated hitter and first baseman, was carrying the team. In May, he hit 16 homers, five doubles, a triple and drove in 33 runs in 30 games -- and he was the talk of Major League Baseball.
And during that month the Jays were 21-9. When Encarnacion went down, the air went out of the balloon. They tumbled to third place and once again went home in October.
"There were a lot of different things that happened [last year]," Encarnacion said Thursday. "There were a lot of injuries, but most of the year we didn't combine offense with pitching. We need to get that together this year, and if we do that like we did in May -- we put everything together and played great -- we're going to have fun this year."
With Encarnacion out of the lineup, the 2014 team wasn't the same.
He was asked how mentally draining it must have been to go on the disabled list in the midst of a career season and the team in first place.
"I had a slow start in April," said Encarnacion, who has had recurring back problems the past two seasons. "I've worked hard this offseason so I can stay healthy. I worked a lot on my back and my stomach, because I have to get [my stomach] stronger to get my back right. I'm 230 [pounds] right now, and that's where I want to be -- under 230. That's when I feel good and I can be away from injuries."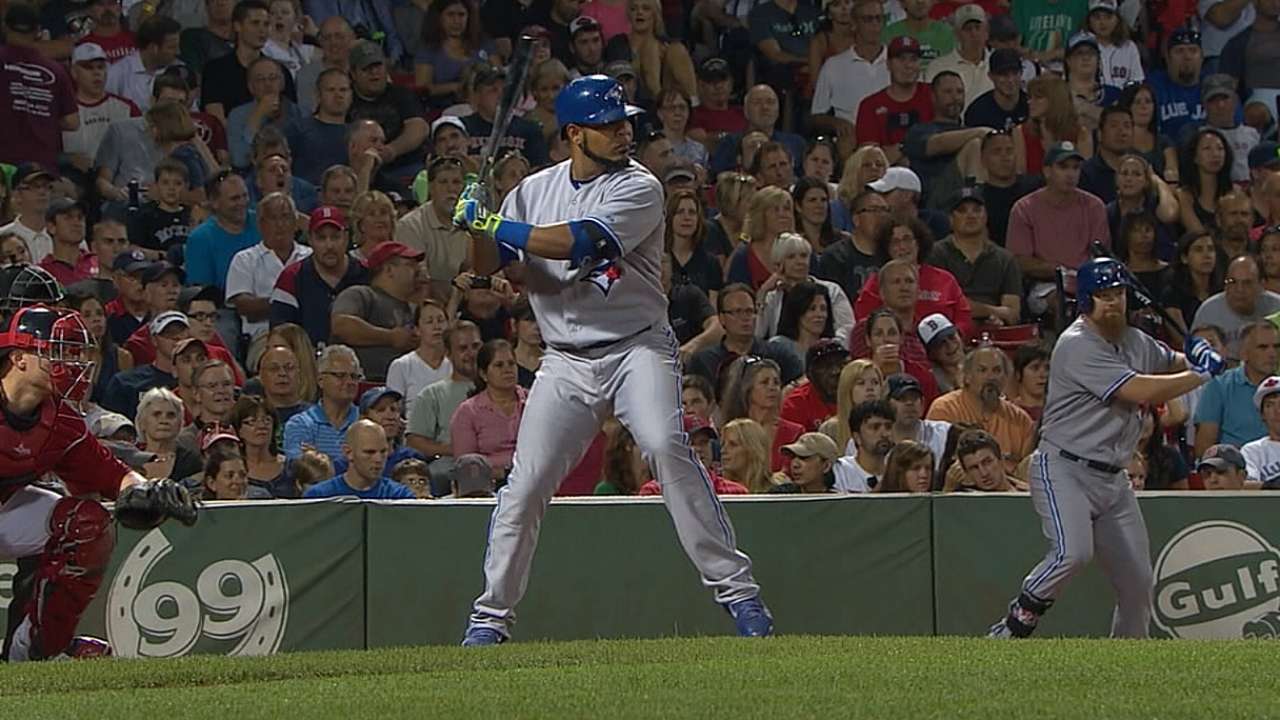 When you look closely at the Blue Jays of the past few years, it's amazing they haven't made it to the postseason. They've certainly had enough talent to get there.
That's exactly how I look at them as Spring Training gets underway at the picturesque little Florida town of Dunedin. This team has postseason written all over its roster.
General manager Alex Anthopoulos wasted little time during the winter, signing free-agent catcher Russell Martin for five years at $82 million. Then he traded four young players for Josh Donaldson, Oakland's All-Star third baseman who's been high up in AL MVP voting the past two seasons.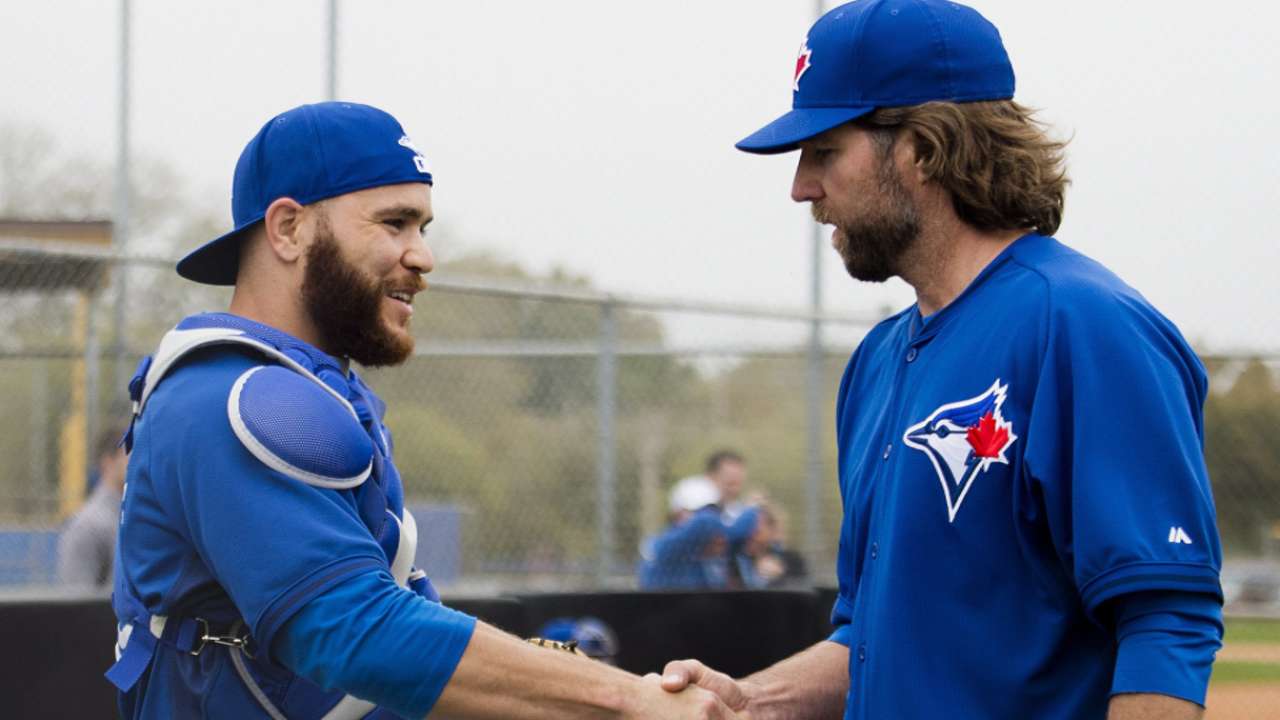 The deal for Saunders was to complement an outfield with Dalton Pompey in center and slugger Jose Bautista in right.
Finding a replacement for Saunders will come from within, says Anthopoulos.
Given the pattern of the past two seasons, the injury to Saunders is a bad omen. I mentioned to Gibbons that this spring could be compared to 2013, when hopes were so high for Toronto.
"I think this is the best team we've had [since I took over in 2013]," Gibbons said. "We looked at this ballclub after the last two years and thought, 'We need to make some changes, because we couldn't win with that club.' We played much better last year, but it still wasn't enough. We had to make some adjustments. There were some areas we needed to address.
"As far as new faces, this is similar to 2013, but there aren't as many established players as we had then. We're optimistic."
Encarnacion said the moves that were made were needed.
"Now we have another power hitter [Donaldson] in the middle of the lineup, so we're going to be stronger on offense."
Encarnacion mentioned young pitchers Aaron Sanchez, Marcus Stroman, Drew Hutchison and Daniel Norris gaining experience to help solidify the rotation with veterans Mark Buehrle and R.A. Dickey.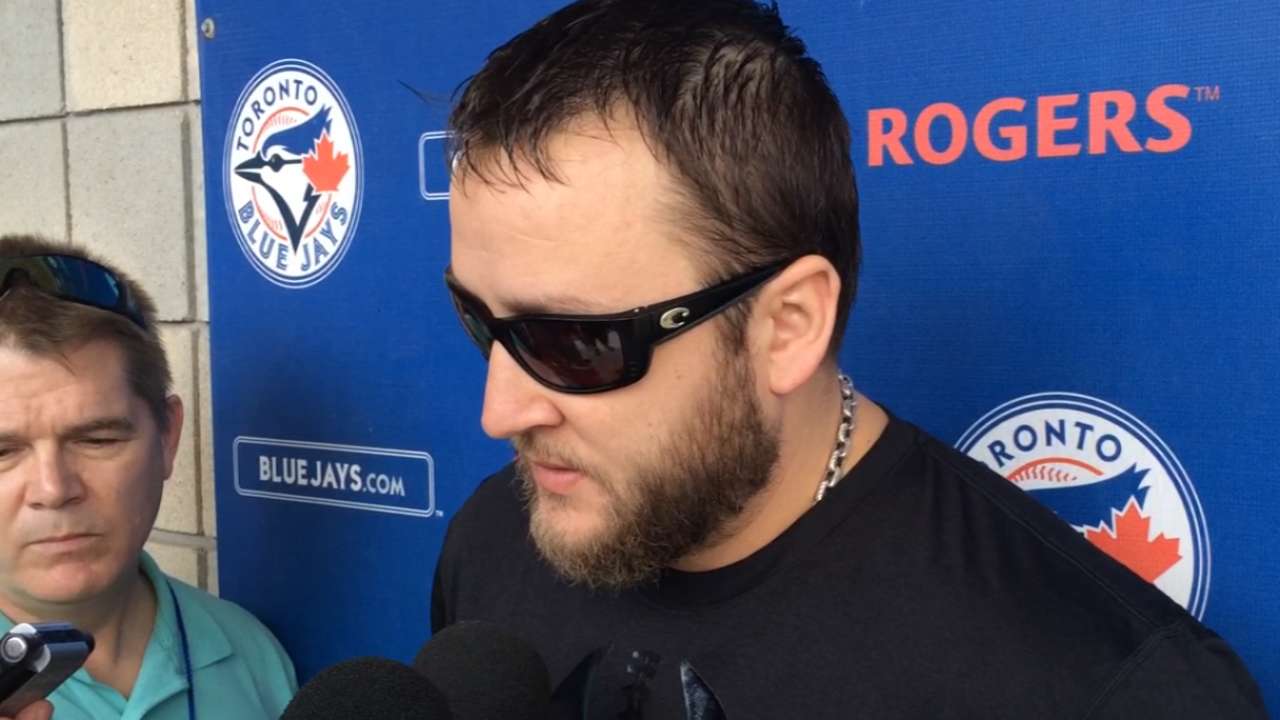 Most of the Blue Jays were in elementary school when Carter blasted his decisive home run off Mitch Williams on Oct. 23, 1993.
Encarnacion was just 10.
He talked about how exciting it is to watch postseason baseball on TV.
"I can imagine how exciting it's going to be there in person," he said, beaming.
It could happen for him and the Blue Jays this year.
Hal Bodley is the senior correspondent for MLB.com. Follow him @halbodley on Twitter. This story was not subject to the approval of Major League Baseball or its clubs.