Francona disputes Brantley's below-average 'D' rating
Manager believes left fielder is one of best in league despite what stats say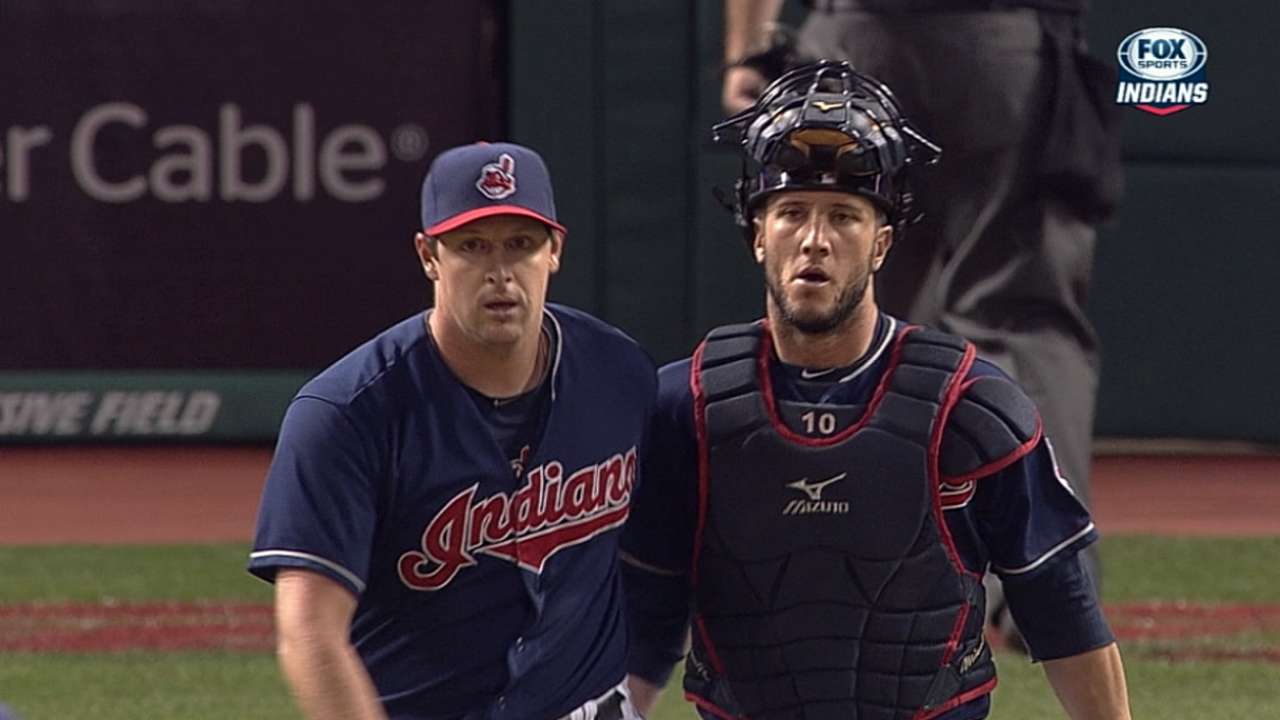 GOODYEAR, Ariz. -- Michael Brantley has seemingly mastered the unorthodox left-field corner at Progressive Field, and the Indians' All-Star left fielder was one of baseball's top threats with his arm last year. Still, advanced defensive metrics rate Brantley as a below-average defender.
Indians manager Terry Francona does not understand why the numbers do not favor Brantley's defense.
"I have no idea. For the life of me, I can't understand it," Francona said on Thursday. "That's something that perplexes me to no end because he is one of the better left fielders in the game. I don't get it. I don't know if I ever will. I guarantee you every team in the league would take his defense and be thrilled."
Last season, there were 15 Major League left fielders who logged 800 or more innings at the position. According to Fangraphs.com, Brantley was tied for eighth in Defensive Runs Saved (zero), 13th in overall defense (minus 10.5) and 14th in UZR/150 (minus 10.1). Among 59 qualified outfielders (all positions), Brantley ranked 37th in DRS (minus 3) and 42nd in UZR/150 (minus 6.3).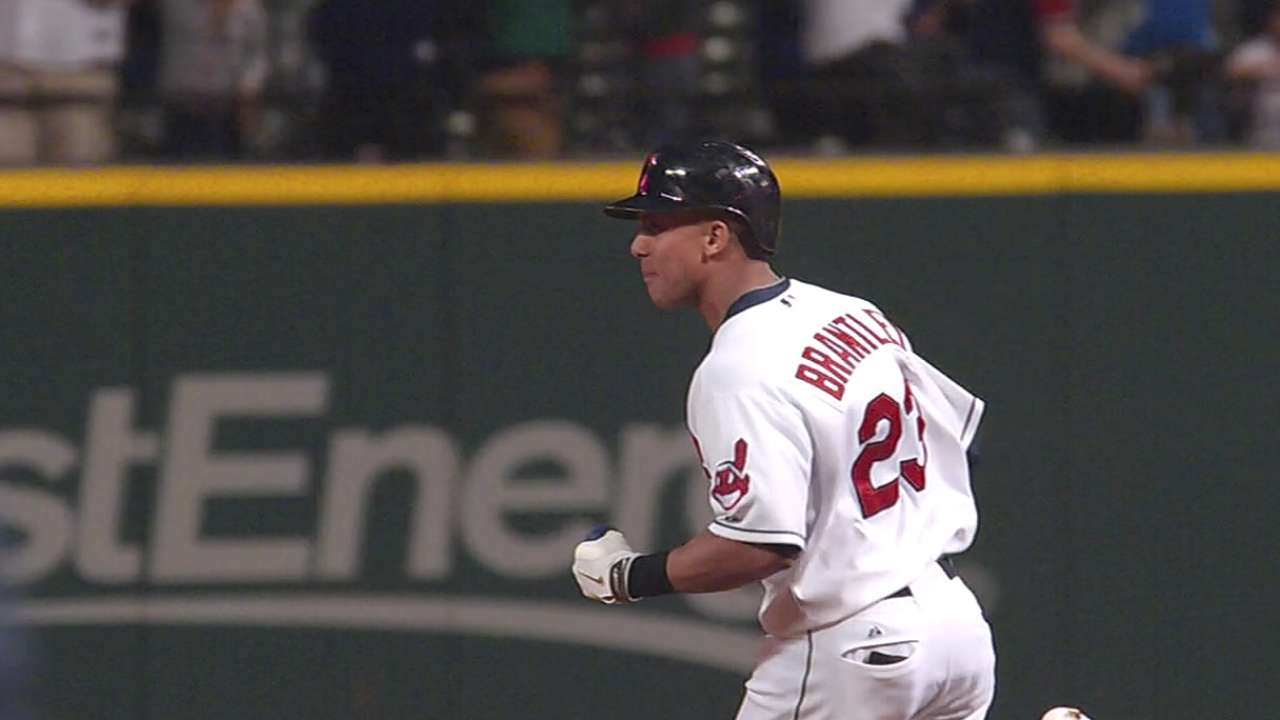 In terms of traditional stats, Brantley had one error overall and ended the season ranked fourth among American League outfielders with 12 assists. Cleveland's internal defensive stats also present a "far more favorable picture" of Brantley's performance in the field than the publicly available numbers, according to a member of the front office.
Francona is a fan of advanced stats, but he feels that the defensive metrics have a ways to go before being entirely reliable.
"I think the stats are deceiving," Francona said. "We see Brantley for 162 games, and he does it over and over and over and over, and he's so consistent, and his arm is such a factor that I don't know where they came up with that. I don't care."
Here are some more notes and quotes from Thursday:
• Indians first baseman and outfielder Nick Swisher, who is returning from surgery on both knees, continued to work through a running progression on Thursday morning. Swisher has also advanced to taking batting practice on the field, and he has impressed Francona with his early swings.
"He's swinging the bat really well," Francona said. "He's under control, and he probably has to be. But he's kind of staying with using the whole field. He really looks good."
• AL Cy Young Award winner Corey Kluber was among the pitchers who worked through mound sessions during Thursday's workout. Francona said winning the award has not changed Kluber's personality or work habits in any way.
"He's the exact same, which is good," Francona said. "[If he acted differently], that would be a stunner. I don't think you're ever going to see that happen."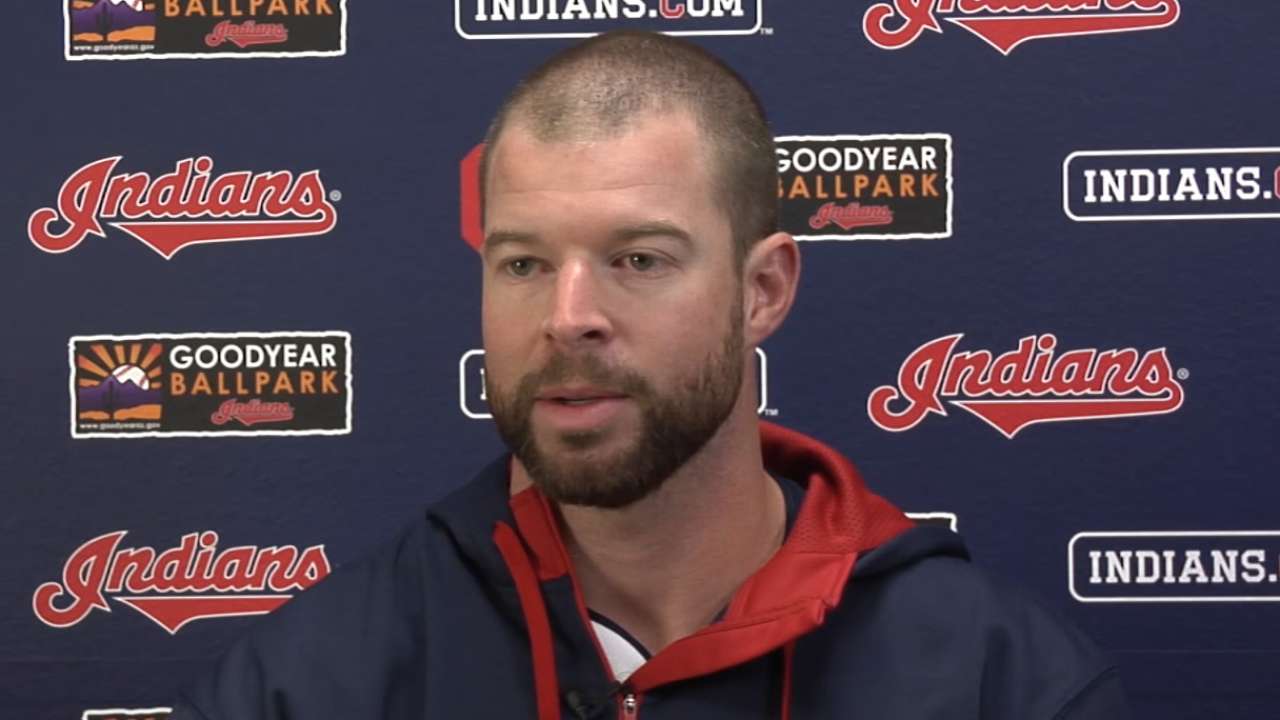 • Indians pitchers will take a day off from throwing bullpen sessions on Friday, when the team has its annual charity golf outing. On Saturday, Cleveland's pitchers will begin transitioning from bullpen sessions to throwing live batting practice with hitters in the batter's box.
• Indians team president Mark Shapiro arrived to Arizona on Thursday and spent the morning watching the club run through its workout.
Jordan Bastian is a reporter for MLB.com. Read his blog, Major League Bastian, and follow him on Twitter @MLBastian. This story was not subject to the approval of Major League Baseball or its clubs.