First week of camp in the books for improved White Sox
LHP Quintana to start Cactus League opener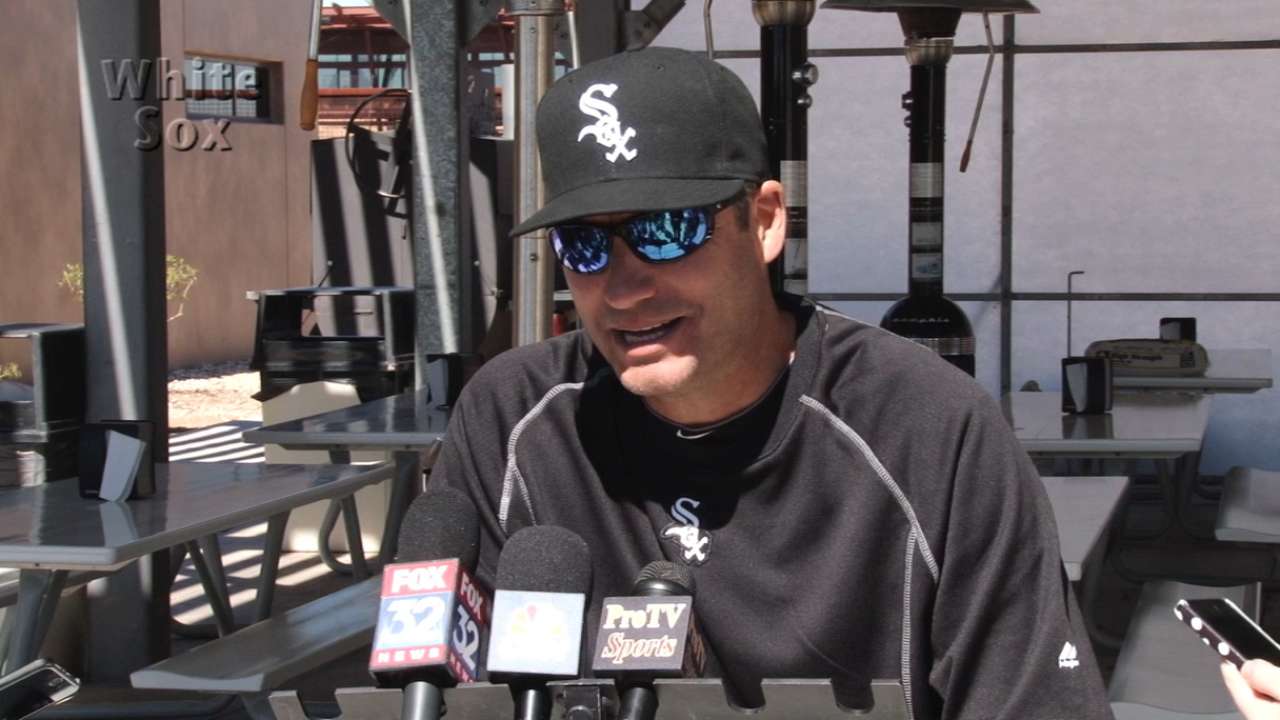 GLENDALE, Ariz. -- There's been much discussion over the past few months concerning how strong the White Sox look on paper after the eight moves made by general manager Rick Hahn during the offseason. But as was pointed out just as many times, nothing is ever won on paper.
So how do the White Sox look through one week of Spring Training, which concluded with Thursday's workout at Camelback Ranch? Can any very basic conclusions be reached at this stage? Count executive vice president Ken Williams as impressed by what he has viewed through the early work.
"You know, interestingly enough, you can look at things on paper and think a certain way. But I don't recall thinking before, 'Wow, what we have here looks better live than on paper,'" Williams said. "You look at the individuals and you assess their talent and makeup and drive, you go from one down to nine and you go, 'Whoa, the opposing pitcher has some work to do.' And the pitching."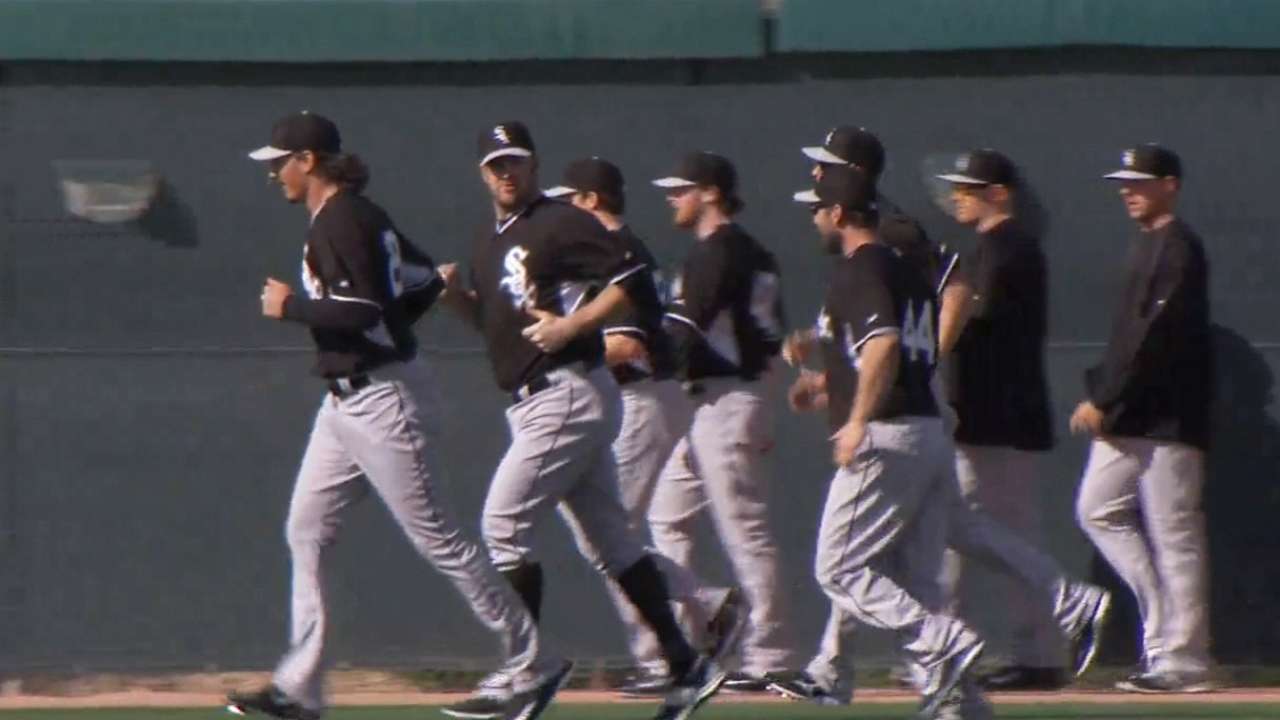 Here's a look at a few other Thursday items from Glendale:
• The White Sox will have intrasquad games on Monday and Tuesday, leading up to Wednesday's Cactus League opener against the Dodgers. Tuesday's game will be a little longer than Monday's, according to White Sox manager Robin Ventura.
"They're close enough to do that," Ventura said. "I don't know if some of the older guys will be in that first one, but they'll play on Tuesday. They'll get a few at-bats on Tuesday."
• Jose Quintana gets the start against the Dodgers on Wednesday at Camelback Ranch. Ventura did not announce the rotation past Cactus League game No. 1.
• Ventura reported a clean bill of health for his team during the first week of Spring Training.
"We're pretty empty in there so far," said Ventura, referring to the training room.
• The White Sox honored long-time CBS Chicago cameraman Chuck Davidson following Ventura's media session. Davidson is retiring in 2015 after more than three decades in the business.
• Vince Coleman had a simple response as to why there are no more 100 basestealers in the game, and none since he swiped 109 in 1987.
"Because they haven't had me as their baserunning coach," said Coleman.
Scott Merkin is a reporter for MLB.com. Read his blog, Merk's Works, and follow him on Twitter @scottmerkin. This story was not subject to the approval of Major League Baseball or its clubs.