Kimbrel stands out in live batting-practice session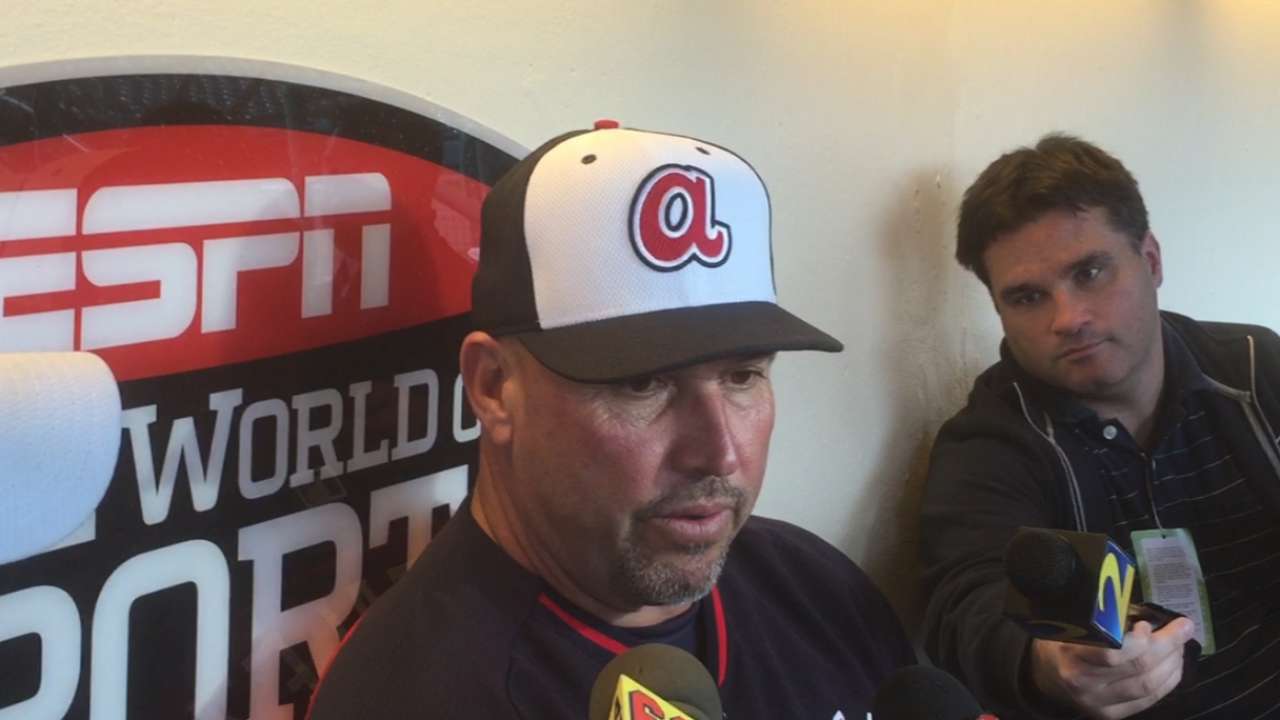 LAKE BUENA VISTA, Fla. -- As the Braves completed their first full-squad workout on Thursday, Freddie Freeman was one of the position players who drew the unenviable task of facing Julio Teheran and Craig Kimbrel in a live batting-practice session.
"I haven't seen live pitching since Sept. 28," Freeman said. "Now I get Teheran and Kimbrel. Sweet."
Live batting practice, especially during the early days of Spring Training, is essentially just an exercise that gives pitchers a chance to get a feel for pitching with a batter at the plate. While the batters attempt to make occasional contact, they use this practice as an opportunity to reacquaint their eyes to tracking pitches.
"It's batting practice, but nobody wants to get hit [with a pitch]," Braves manager Fredi Gonzalez said. "Everybody has an ego and everybody is very competitive."
Kimbrel's competitive juices started to flow during his five-minute live BP session. Along with displaying his usual repertoire of fastballs and curveballs, the dominant closer also toyed with a changeup -- a pitch he has not used in the past.
"It's a little too early to be giving scouting reports out there," Gonzalez said with a smirk. "It's a tough division. We can't be giving reports. He's probably just playing with it just to have a third pitch if he has to. I don't know how much he'll use it when the game comes around."
Mark Bowman is a reporter for MLB.com. This story was not subject to the approval of Major League Baseball or its clubs.