Maximizing speed Coleman's mission with White Sox
Former steals leader emphasizing smart baserunning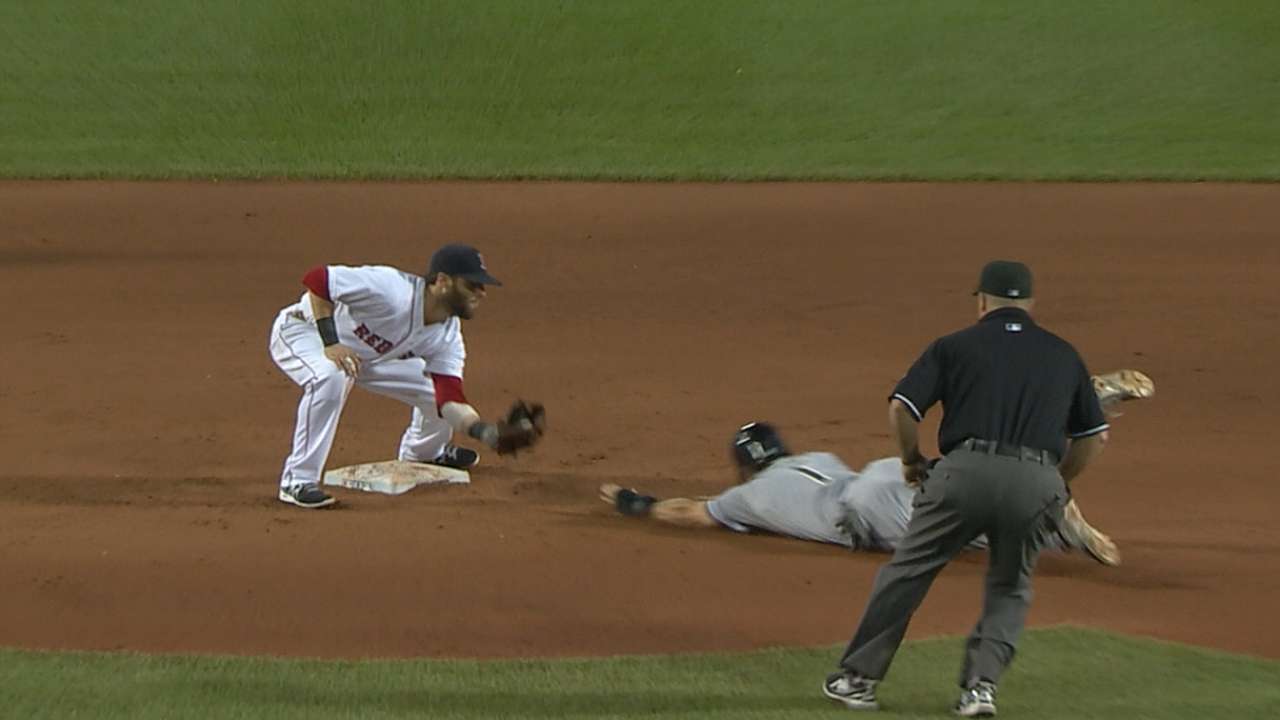 GLENDALE, Ariz. -- The original idea to bring Vince Coleman on as the White Sox baserunning instructor did not take root through Coleman's talk with executive vice president Ken Williams at December's Winter Meetings in San Diego. It actually started last season, while Williams was watching the White Sox on the field.
"I remember leaning over to [White Sox chairman] Jerry [Reinsdorf] and [general manager] Rick [Hahn] and saying, 'We need a specialist for guys like Adam Eaton and Micah Johnson and Tim Anderson,'" Williams said. "I believe Avi Garcia can be a 30-stolen base guy. We have more speed than I think we've ever had, more basestealing speed than we've ever had. We want to get these guys the best chance to try to maximize it."
Williams had Marquis Grissom and Coleman in mind for the position, but Grissom has a baseball academy in Atlanta and didn't want to spend that much time away from those kids. Williams referred to Coleman's speech Wednesday as the best baserunning talk he's ever heard, so clearly a good decision was made.
Coleman's passion is evident from his words and actions viewed at Camelback Ranch, and his impact and influence have been discussed seemingly every day during the first week of camp. But his task at the Major League and Minor League levels is not simply about improving noted basestealers such as Eaton or Johnson. It's about making smart speed as much a part of the White Sox game as power.
"One of the things I think really resonated with our guys is that here's a guy who has stolen 100 bases three times," Williams said. "But he says the most important thing for this team, the one thing that he'll be watching more than anything is first to third and scoring on a base hit from second to home and here's how you do it."
"If you want to be great, it's not a destination that can be reached. It's a process, day to day," Coleman said. "It depends on what that area is and I'm just so happy to be covering the baserunning and the outfield since I have a Ph.D. in that. I'm going to try to show them all I can. It's 90 percent mental. I was a mischievous kid coming up, so it makes it easier for me to go out and display it and then also for them to understand it and comprehend it."
Scott Merkin is a reporter for MLB.com. Read his blog, Merk's Works, and follow him on Twitter @scottmerkin. This story was not subject to the approval of Major League Baseball or its clubs.