Prospect Gray shows off highly touted velocity
Right-hander has worked on stamina to endure professional rigors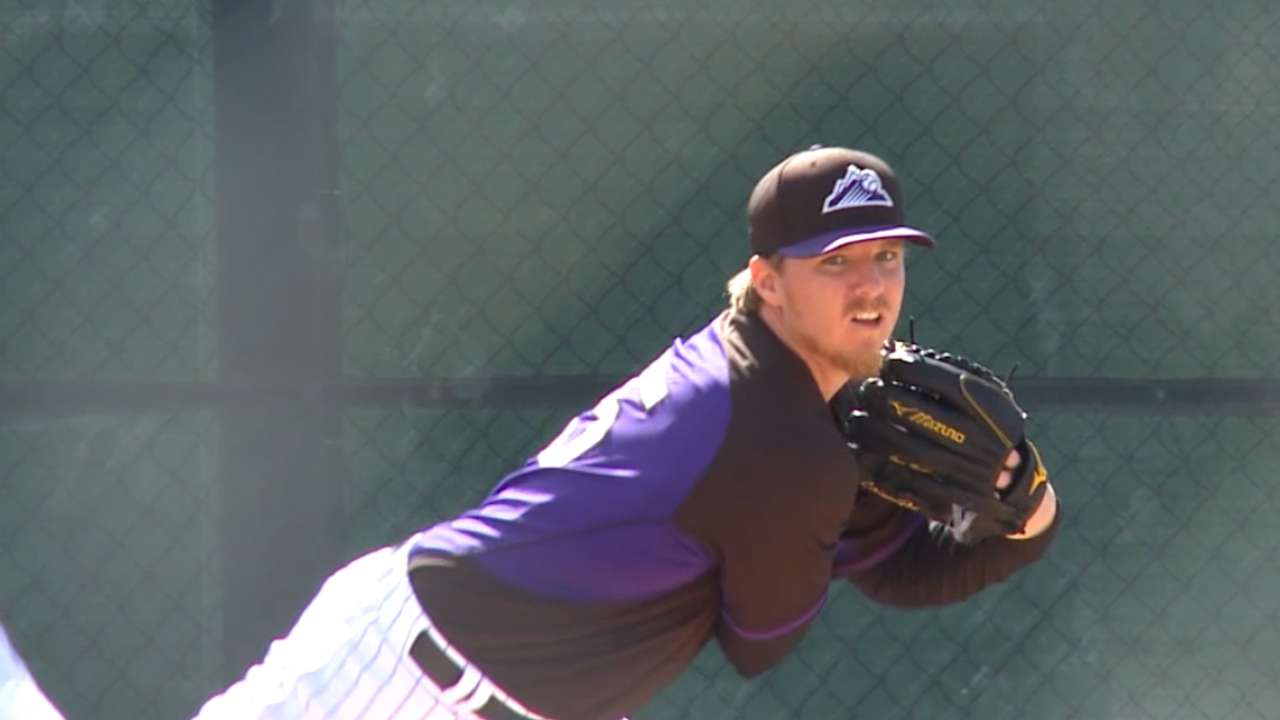 SCOTTSDALE, Ariz. -- A sly smile adorned the face of Rockies right-handed pitching prospect Jon Gray on Thursday morning. Gray would be facing hitters for the first time in Spring Training, meaning it would be his first chance to show the velocity that led the club to pick him third overall in 2013.
Gray attended big league camp last spring, but the fastball, which at times reached triple-digit mph at Oklahoma, didn't come with him. During the regular season, Gray managed a solid Double-A season (10-5, 3.91 ERA) despite diminishing fastball speed -- low to mid 90s, rather than mid to upper 90s, with an occasional 100 -- because of shoulder fatigue.
But, he returns having learned some methods for staying strong on a professional schedule.
"I'm feeling like the sky's the limit," said Gray, 23. "This is the first time I felt this strong since early [Class A Advanced] Modesto."
Gray struck out 36 batters in 24 innings with Modesto.
"It was a feeling that no matter how hard you throw, it's going to hit the glove," he added. "That's what I'm feeling now."
Gray said he and his trainers and strength coaches at Oklahoma developed a strengthening and maintenance plan that corrected the issues. Manager Walt Weiss is eager to see Gray apply last year's lessons.
"He got a few stripes on his shoulder last year with some of the lessons he learned," Weiss said.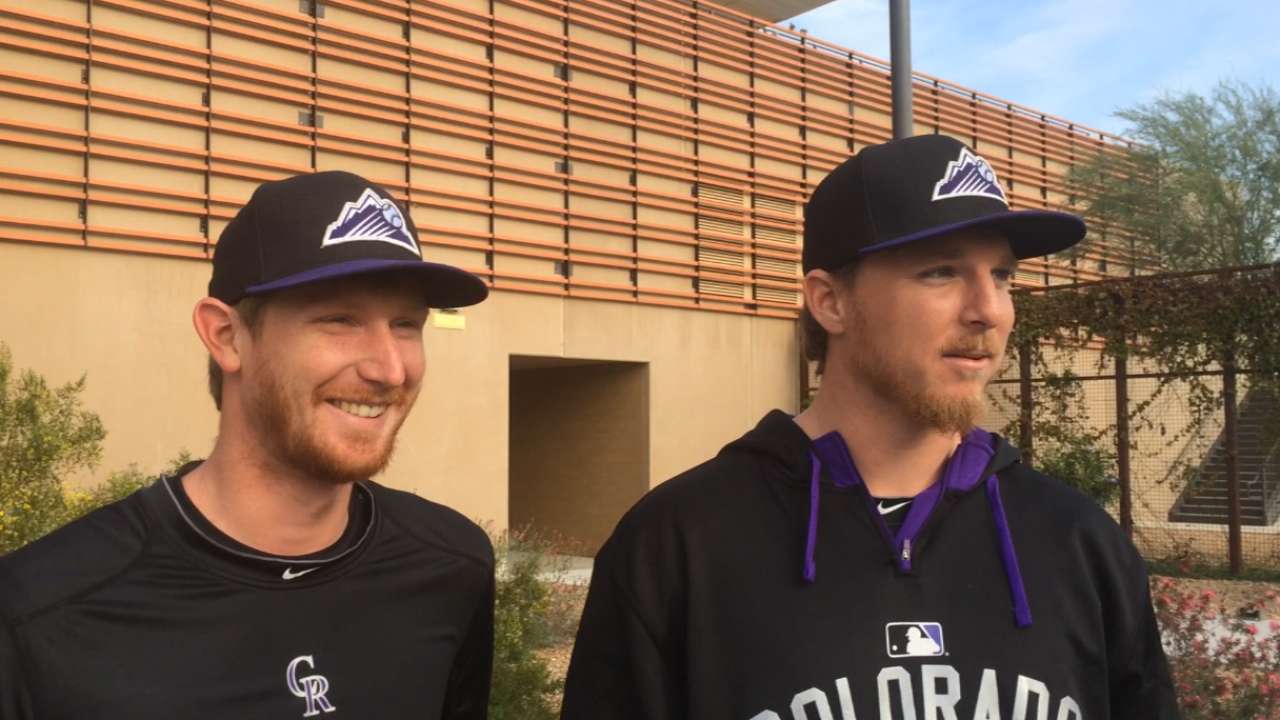 Gray showed it in sequences against left-handed hitters who volunteered Thursday, the day before official full-squad workouts begin. The Rockies did not use a radar gun, but Gray said it's possible he hit the upper 90s even though he was throwing from behind a protective screen to a hitter in a practice batting cage.
"He was one of the best pitchers today because he was painting or barely missing -- one or two inches out of the zone -- and looked smooth, not nervous, but confident," said Rockies outfielder Corey Dickerson, who faced Gray for a couple of rounds.
Last year's lack of velocity at least gave Gray a chance to develop veteran savvy in just his first full-length pro season.
"I had always pitched to my strength and never focused on everybody else's weaknesses," Gray said. "The good thing about that is, I developed a really good changeup. It was my strikeout pitch of the year. I'll take that into this year with my fastball. It's going to be awesome."
Thomas Harding is a reporter for MLB.com. Read his blog, Hardball in the Rockies, follow him on Twitter @harding_at_mlb, and like his Facebook page, Thomas Harding and Friends at www.Rockies.com. This story was not subject to the approval of Major League Baseball or its clubs.