UYA to the rescue! College series finds home in Big Easy
Southeast Missouri State, Bradley to play in New Orleans due to snowstorm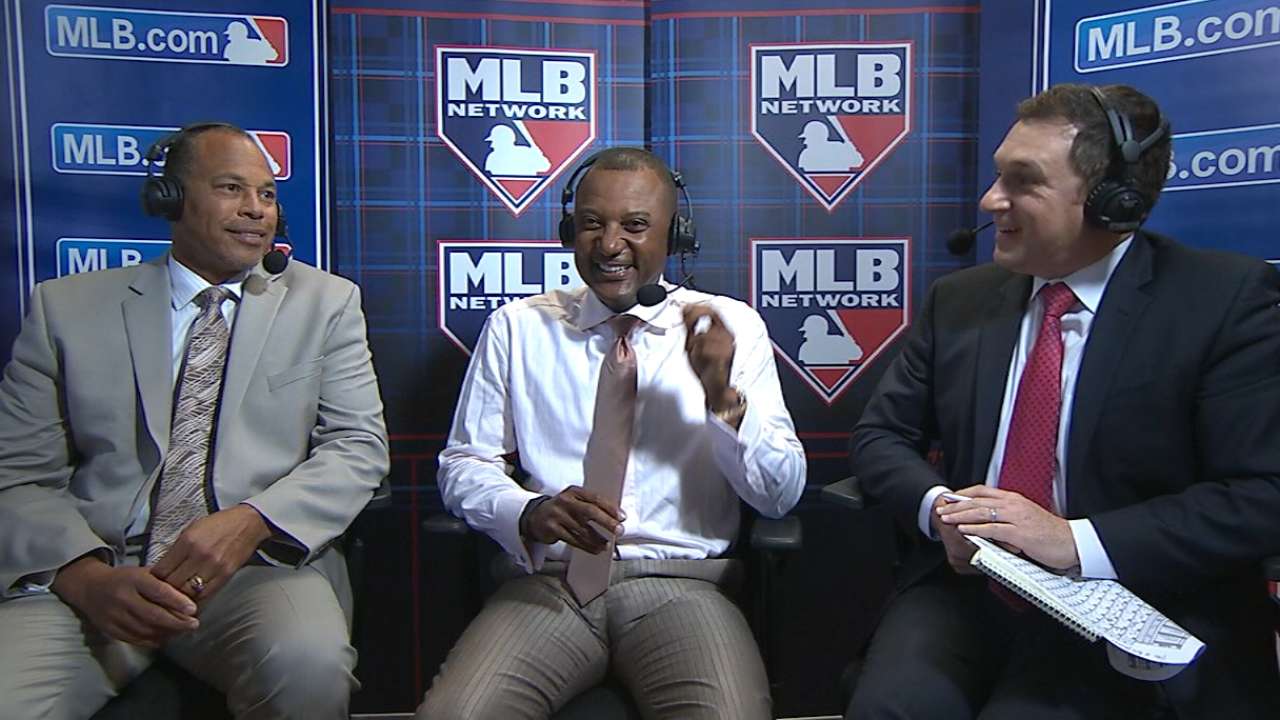 This weekend, two college baseball teams from the Midwest -- Southeast Missouri State and Bradley -- will find themselves competing in The Big Easy. New Orleans has stepped in as the pinch destination for these two northern schools due to a raging snowstorm in Missouri.
The two teams will play their series at the Urban Youth Academy in New Orleans, which last weekend played host to the Urban Invitational. Eddie Davis, the director of the New Orleans academy, said it will be a huge benefit for the local kids to get even more exposure to high-level college teams.
"It's great for the kids and it's great for the academy," said Davis. "We're in our busy season with a lot of high school games, but you have to get this done. It's two more universities for the kids to be exposed to, and two more universities for them to see whether they'd be interested in attending. It definitely motivates them and gives them an opportunity to see another great college matchup."
Both coaches -- Elvis Dominguez from Bradley and Steve Bieser from SE Missouri -- have been to the New Orleans Urban Youth Academy before, so they know what to expect. Bieser said his team played at the academy a couple years ago when the University of New Orleans was renovating Ron Maestri Field, and he said the facility made sense for his school for a number of reasons.
"I saw the weather there in New Orleans, and it's a lot better than the 20 degrees we're dealing with back home," said Bieser of his team's change in plans. "We've really struggled with our weather back home in Missouri. A couple Sundays ago, we ended up with about a foot of snow on our field. And then we got some ice and rain after that, so we've been trying to get that cleared off. And we've been seeing temperatures that don't even resemble baseball weather, so it's been very difficult."
Bieser said his team had to make an 8 1/2-hour bus trip from Cape Girardeau, Mo., which was right in line with their longest trips of the year, and he also said that this was the best situation for all parties involved. And as for giving up their home-field advantage, Bieser said it beat the alternative of not being able to play at all.
"You always hate to give up home games, but at least we get to play," he said. "You're keeping your rotation on a regular schedule rather than giving them a week off. Last week, we went to McNeese State and played around their series against an opponent we were supposed to have at home, and this week we have to give up home games to play in New Orleans. But we're still the home team."
Dominguez said his team had to endure a 13-hour bus trip from Peoria, Ill., to play in New Orleans, but he agreed that it was the only situation that made sense. And even as his team approached New Orleans, the weather was still shaky for Dominguez, making him think about how much worse it must be at home.
"The weather up north has been atrocious," he said. "We're driving through Mississippi and looking at snow on both sides of the bus. It's still coming down and it looks like there's no end in sight. ... With the facilities the way they have it -- an all-turf complex and we can just go in and play -- it seemed really appealing. Once we got everything figured out with the schools, it was an easy decision."
And what about his players? Is Dominguez worried that his players may lock up from taking one of their longest trips of the season? In this case, he said they just didn't really have a choice.
"Baseball is a game that's never predictable," said Dominguez. "In this case, there's a drastic situation that calls for drastic measures. It looks like we might be one of the few series that is playing. A lot of teams went to Georgia, and Georgia is snowed out. I've been getting a lot of calls from guys who have scheduled trips, and now they're looking at snow and possibly getting washed out. It's a situation where we tried to go as far south as we could, and if this place was available, it was a plus."
Dominguez said that the clubhouses are a little small for a college team, but that the facility is otherwise ideal for a college series. And Bieser said the fences are a little short for a college field, but that the facility otherwise plays fair, setting the stage for a high-scoring series this weekend.
Davis said that both coaches may have an opportunity to speak to the local academy kids, but they can only speak to children who will graduate high school in 2019 or later due to NCAA rules. This series, just one week after the Urban Invitational was broadcast on MLB Network, may be an important milestone, said Davis, because it may show other colleges that they have a warm-weather contingency site.
"It goes to show you that these events, when they're put on a national stage, they get a lot of interest and a lot of awareness," he said. "Hopefully, we can be that hub that a lot of northern teams go to early in the year. This is a great opportunity for us to establish ourselves as that venue and that destination that they can come to early in the year, knowing they'll have great facilities and great weather."
Spencer Fordin is a reporter for MLB.com. This story was not subject to the approval of Major League Baseball or its clubs.