Davidson reclaims zeal for game, confidence
Prospect aiming to rebound from lost 2014 season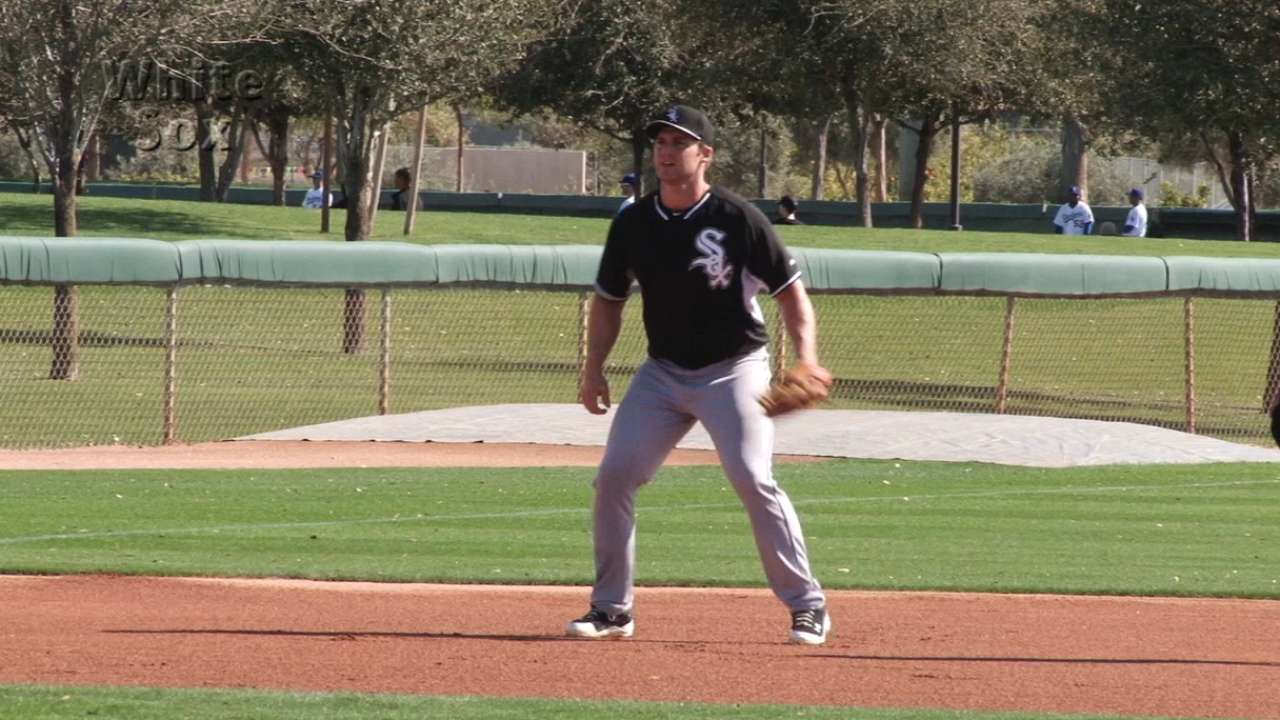 GLENDALE, Ariz. -- Matt Davidson doesn't want to reflect too much on the 2014 season, when the soon-to-be 24-year-old hit a dismal .199 with 164 strikeouts over 478 at-bats for Triple-A Charlotte in his first year as part of the White Sox organization.
But he also doesn't want to forget what happened, so as not to repeat it ever again.
"I lost a lot of confidence really early and I panicked really quick. I mean, panicking within a week and a half, two weeks," said Davidson, during an extended interview Thursday, when he opened up about his struggles.
"Last year, I was really trying to impress a lot and I was completely results-based, where when I finally got to the season, I basically had nothing to fall back on," Davidson added. "I didn't have a strong foundation."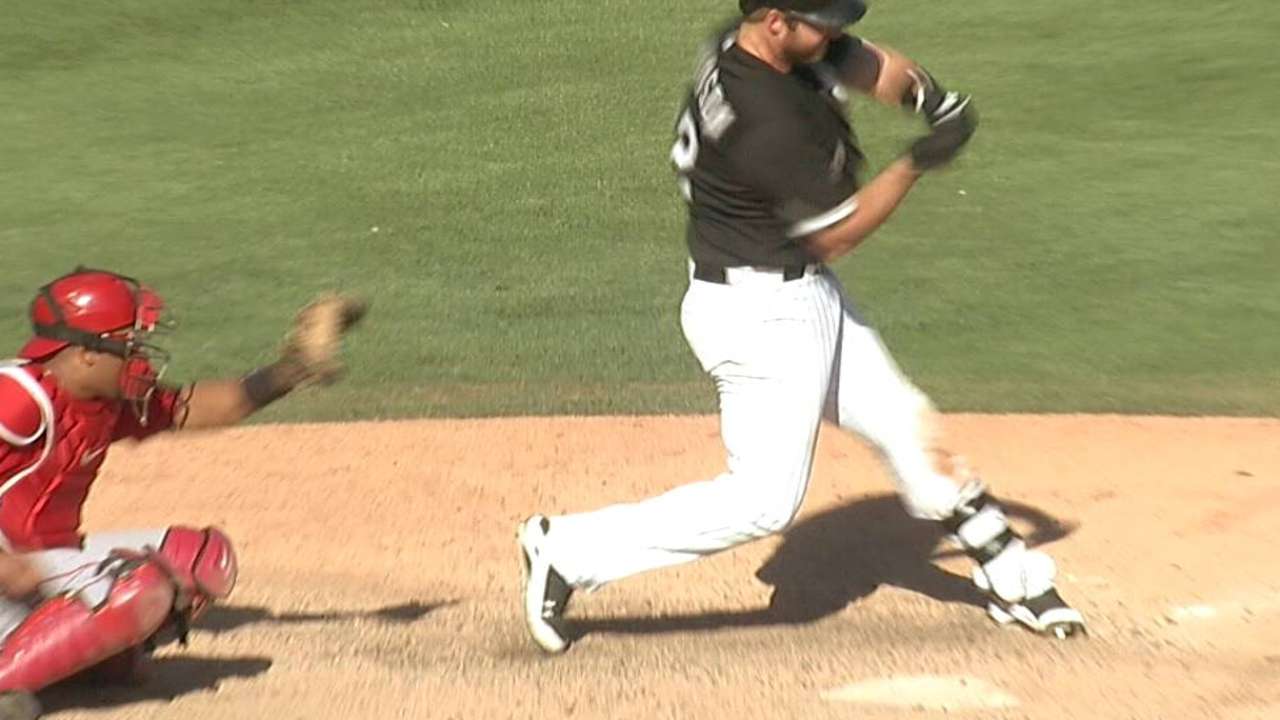 Davidson actually hit .308 during camp last year, finishing strong and making a push for the White Sox Opening Day roster. Those numbers did nothing to boost his success once he arrived with the Knights.
Whereas Davidson always enjoyed the game in years past, last year became almost impossible for him to have fun, whether he went 0-for-2 or 2-for-2.
"If I would go 2-for-2, I would say, 'OK, well I've got a lot more hits to get,'" Davidson said. "Or if I would go 0-for-2, I would go, 'Oh, I'm probably back where I was.' Now I'm just enjoying the camaraderie and all the guys and know that I'm blessed to be here.
"Last year was very humbling. This jersey with the Sox logo on it and my name on the back felt non-existent, like I would never reach it. To kind of come back here with the same number and see it, it's a really cool experience to just play this game of baseball."
The power numbers were there to some extent for Davidson, who had 20 homers and 18 doubles. He still ranks as the No. 8 prospect per MLB.com, and to nobody's surprise, the White Sox have every confidence in Davidson.
In order to regain that confidence himself, Davidson returned home to California this offseason and spent time with his wife and infant daughter, Brixton. He even returned to his old high school baseball field for a refresher course on the love of the game.
"I felt like it was gone, which was a very scary feeling that I've never felt before," Davidson said. "I took things for granted, for sure. I kind of have just been re-evaluating myself, came back and enjoying it. I'm loving baseball again. That's the biggest thing."
White Sox manager Robin Ventura likes Davidson's current swing, with a little more of a leg kick and his hands working right. He also sees a better-than-average defensive third baseman.
"We're just going to wipe away what happened to him last year. He tried to impress and do too much. At some point during that season you're going to get swallowed up," Ventura said. "He was messed up mechanically. Talent-wise, it's been there. You look back over his career in the Minor Leagues and he has good numbers to back it up."
"I'm thinking about becoming a better player than I was last year," Davidson said. "And improving on myself."
Scott Merkin is a reporter for MLB.com. Read his blog, Merk's Works, and follow him on Twitter @scottmerkin. This story was not subject to the approval of Major League Baseball or its clubs.