Minor League options could impact Tigers' bench
Fifth outfielder, utility infielder, backup catcher spots remain open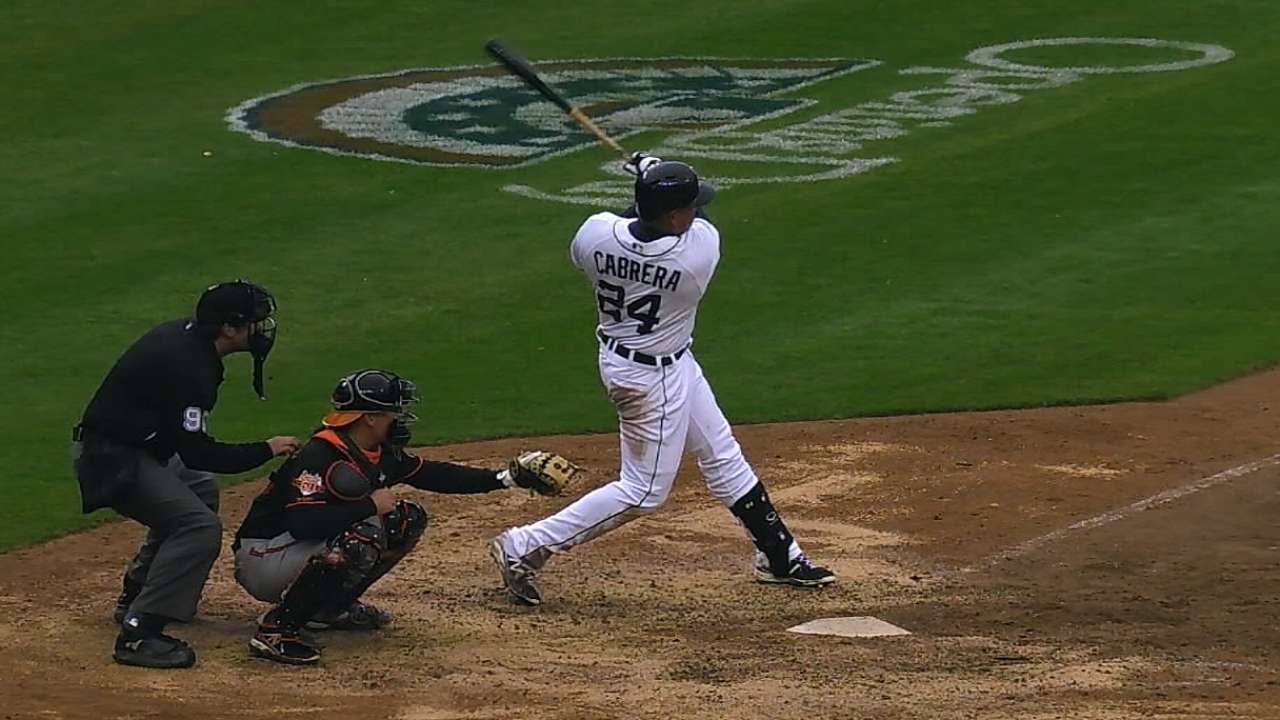 LAKELAND, Fla. -- A number of factors can determine the result of a Spring Training position battle: performance, track record, the team's needs, the way the players fit and so on.
The Tigers' utility infield and fifth outfield spots could be affected by two candidates' lack of Minor League options.
Both Andrew Romine and Hernan Perez are out of Minor League options, meaning they would have to be designated for assignment and clear waivers to land in Triple-A. They are technically competing for one job.
Tigers manager Brad Ausmus acknowledged Thursday that their lack of options could impact whom the Tigers decide to keep -- or whether they choose to carry both on their Opening Day roster.
"They'd still be vying for spots on the roster regardless of whether they're out of options or not," Ausmus said. "But the dynamic changes because they are out of options."
Romine, who hit .227/.279/.275 in 94 games for the Tigers last year, hasn't played the outfield in the Majors. Neither has Perez, currently ranked as the Tigers' No. 6 prospect.
The Tigers could hang on to both players if one, or both, was comfortable enough in the outfield to fill in as a fifth option behind Yoenis Cespedes, J.D. Martinez, Anthony Gose and Rajai Davis. That would help explain why both Romine and Perez have been working on catching fly balls in the outfield this spring.
"There's conceivably a way you can keep both utility guys," Ausmus said.
Ausmus isn't tipping the club's hand regarding who might be the club's backup catcher this season, either. Bryan Holaday filled that role last year, batting .231/.266/.276 in 62 games. He's up against 24-year-old James McCann, the Tigers' No. 9 prospect, who made his big league debut last year.
"We know what 'Doc' [Holaday] can do. He did a nice job with the backup position," Ausmus said. "We think McCann is a guy who's got a future as a Major League catcher. We saw a little bit of what he can do at the end of the year.
"At some point we'll make a decision as to what the best option is. ... Whoever is the second catcher at the Major League level obviously is going to receive fewer at-bats than if they were at Triple-A. That's a factor."
Adam Berry is a reporter for MLB.com. Follow him on Twitter at @adamdberry. This story was not subject to the approval of Major League Baseball or its clubs.