Perkins to stay in one-inning role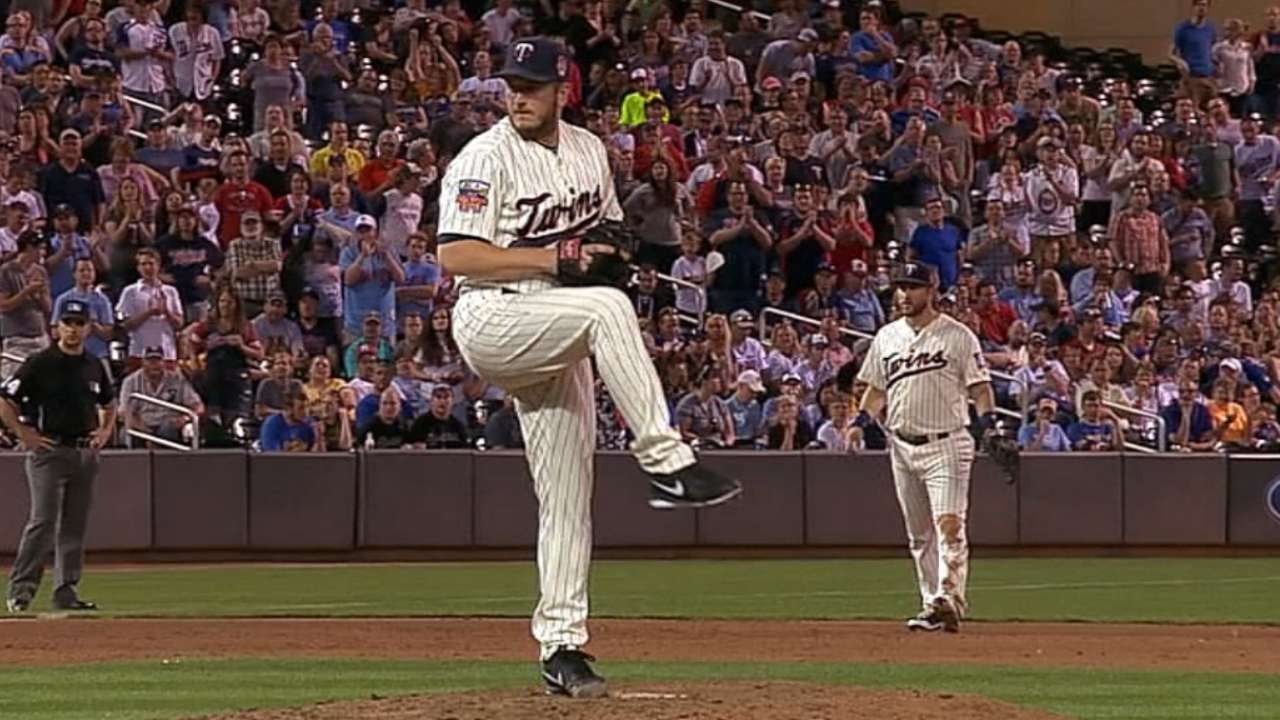 FORT MYERS, Fla. -- Twins manager Paul Molitor said he plans to use closer Glen Perkins in a conventional role and doesn't anticipate using him for more than one-inning saves this season.
Perkins has emerged as one of the best closers over the last two seasons, being named an All-Star both years while posting a 2.97 ERA with 143 strikeouts in 124 1/3 innings. But former manager Ron Gardenhire also used him in a traditional role, as he has 70 saves over the last two seasons, but only two of those saves were for more than three outs.
"I'm not big on expanding his role past the ninth inning in the short term," Molitor said. "Part of the success we want to have is to have guys who can bridge us however long that is. As the season goes, once in a while there could be those opportunities. But in the short term, I don't see that happening."
Perkins pitched in the eighth inning just once last year, getting a save against the Tigers on May 11 with 1 1/3 scoreless innings. He also did it just once in '13, getting a four-out save against the Angels.
"He'll be starting the inning primarily," Molitor said. "Obviously, sometimes if the lead shrinks sometimes you have to come in for the middle of the ninth. We get that. But I'm going to be pretty standard with that."
Other notes from the last day before Twins position players report to camp:
• With rain in the forecast Thursday, the Twins switched up their throwing schedule to accommodate seven pitchers throwing at one time. So instead of having three groups throw their bullpens, two groups of seven threw to help speed up the process.
"It was just a little thing to try to get guys out there," Molitor said. "We did that and it turned out we didn't need to, but everything worked out fine."
• Molitor said while he's seen that other managers such as Joe Maddon and Brad Ausmus are on Twitter, he's not going to join that trend any time soon.
"I don't see that happening right now," Molitor said with a smile.
• Molitor, along with general manager Terry Ryan, are both set to address all 61 players in camp for a mandatory team meeting Friday at 8 a.m. Molitor said he doesn't plan to speak for too long, but just wants to set a tone for what to expect this spring and this season.
Rhett Bollinger is a reporter for MLB.com. Read his blog, Bollinger Beat, and follow him on Twitter @RhettBollinger. This story was not subject to the approval of Major League Baseball or its clubs.